AS FEATURED ON: renoanddecor.com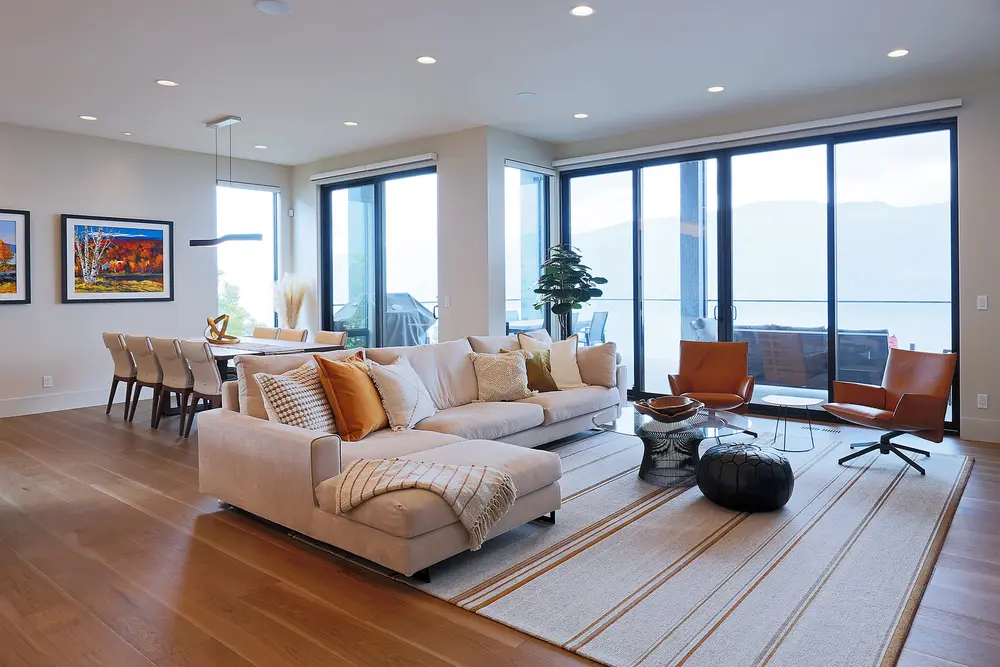 The home design and building industry has changed by leaps and bounds over the past decade, evolving into an all-encompassing business that runs the gamut from the foundational elements of a home (literally) right down to those final finishing touches. This gives consumers the convenience of dealing with a single professional, while affording businesses the opportunity to grow. Some designers thrive in a small-business setting, and of course, there will always be clients who will seek out that scaled down "boutique" experience. But if you're looking to expand your horizons, there are a number of ways to do it.
When I launched Isabey Interiors a decade ago, it began on a much smaller scale. But in response to a shifting consumer landscape, I altered my approach and began to leverage my background in business to expand my brand into what is now one of British Columbia's largest interior design firms. Here's how.
My business-growth journey is largely based on relationships. Think of your company as an orchestra, where each individual member plays a pivotal role in bringing the score to life. A design project operates in much the same way. While the goal is perfect harmony, know that there will be bumps in the road. Be prepared.
This brings us to the elephant in the room – the global pandemic. COVID-19 has had a domino effect on the design industry. On one hand, people have been spending more time at home and the renovation trend has hit the roof. On the other hand, COVID has also prompted a shortage of trades and supply chain issues, impacting the availability and delivery of goods and services.
Before we dig into growth, let's talk survival. Think beyond the design itself and focus on the entire process. Procurement delays are the new normal, so plan well in advance. We've been able regain some control by looking locally for suppliers and trades, to fulfill our clients' needs in the foreseeable future.
Now, back to growth. You already do a lot. But if expansion is a goal, you should always be asking, "What else can I do?"
Explore offshoots of your core business.
For us, this came in the form of Furnish by Isabey Interiors. We launched this retail branch of the business in July 2020 (yes, during the pandemic.), focusing on designer-curated decor products and options for custom furniture and area rug orders. The store met the needs of an underserved clientele who were seeking mid-priced decor, which was lacking in Kelowna.
Furniture and decor were a logical first step, but as I suggested above, we asked, "What else can we do?" In a response to the pandemic, we felt that custom gifting was going to be an important shift, and thus, Furnish For You was born in 2020. Businesses were unable to treat their staff with holiday parties due to gathering restrictions, so we created a subscription gift box option, delivered twice a year, which gifts $20 of each box to HER International – a charity that helps marginalized women.
Finally, we leveraged our relationships to expand our core business. Isabey Home is a collaborative build and design company. We partner with local builders to create a better building experience for the client, complete with a dedicated design construction team to ensure that all of the design plans are implemented properly.
Today, Isabey Interiors and our subdivisions form the largest company of its kind in British Columbia. We credit this expansion to our ongoing pivot strategy, our adaptability, and our relationships. As a general rule, whether in reference to the pandemic or any other challenges that may arise, be nimble and always ask yourself, what else can I do for my clients? Then, let your instincts guide you forward.
SEE FULL ARTICLE: https://renoanddecor.com/ideas/articles/renovation-ideas/other/the-business-of-design