Interior Design
Sheerwater
A new build in a prestigious lakeside community. This modern design ensured stunning lake and mountain views from all vantage points, while allowing the owner's art collection to be showcased. The home frequently welcomed family and friends and was conceived with entertaining in mind. A small casita was a practical addition.
A new build in a beautiful lakeside community. Soaring ceilings, dramatic angles all within a natural, transitional aesthetic. From the moment you entered the home, where the stone flowed from the outside in, the design welcomed you to calm and comfort, an escape from a hectic world.
Interior Design
Wilden Farmhouse
This newly built home in the Wilden area was inspired by the backsplash, after the homeowner fell in love, at first sight. Not afraid to use color, we added a beautiful blue island and kept with a farmhouse theme for the rest of the space by using pops of black with the handles, knobs, and farmhouse sink. This family friendly kitchen finished out to be a warm, engaging and welcoming space.
Interior Design
Boynton Place
This was a big challenge – not only was it a large home, it was my home. There is always more pressure and indecision when designing for yourself. You know too much! I have to say that the finished product really met my expectations. I love the staggered plan – open but not too open – and the warmth of the wood balanced with the contemporary style. This was where the 'Intention of Design' was born. Each space was really well thought out to last over a multiple of different life stages. A wonderful result.
Interior Design
Knox Mountain Renovation
A proper update was required for this fantastically located home for a young, active professional with a discerning eye. We went with a clean, versatile style, aiming to balance just the right amount of warmth and edge. The subtle textures add depth and interest while the design remains timeless and neutral with a quiet sense of masculinity.
Interior Design
Orchards Show Home
The home was designed with the intention of modern farmhouse meeting old-world European charm. Every detail of the home was thoughtfully curated to reflect this perfect union of styles.
This streamlined and minimalist style home has clean lines, open spaces and highly functional flow. Each space has the perfect combination of masculinity and sophistication with an uncompromised view.
Interior Design
Lake Country Luxury
This beautiful lakeview home was designed for our client who moved to the Okanagan in search of relaxation, outdoor activity, great wines and the opportunity to build their forever home. We wanted to deliver a home that captured its surroundings, especially the lakeview, in an inviting, welcoming and modern way.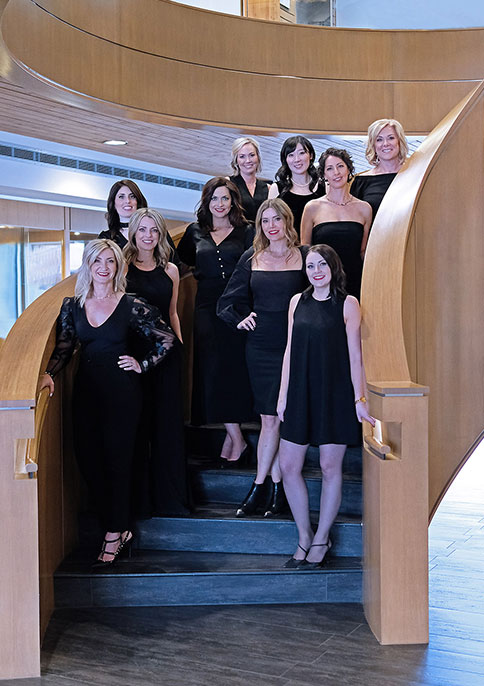 Excellence in Any Room – New or Renovation
Excellence in Kitchen Design – New Home
Excellence in Any Room – New or Renovation
Excellence in Single Family Detached Home
Custom Home – Valued $900,000 – $1,299,999
Best Interior Custom Residence – New or Renovation

The Intention of Design
Photos Courtesy of Poglia.