Isabey Interiors is an award winning design company based in Kelowna, BC, specializing in both residential and commercial designs. That is what we do, but not who we are. We are a team of people who care about our projects. We approach each design with the same objective – to ensure our clients' needs are met, and to do what we can to make it an enjoyable process. Your project should reflect your needs and who you are – that is what will make you fall in love with your space.
There are notable differences in working with Isabey Interiors. You will work with more than one designer on a renovation project or new home build. The entire process is considered at the very beginning – landscape design, furniture planning and more. This will provide you with the best result for your project.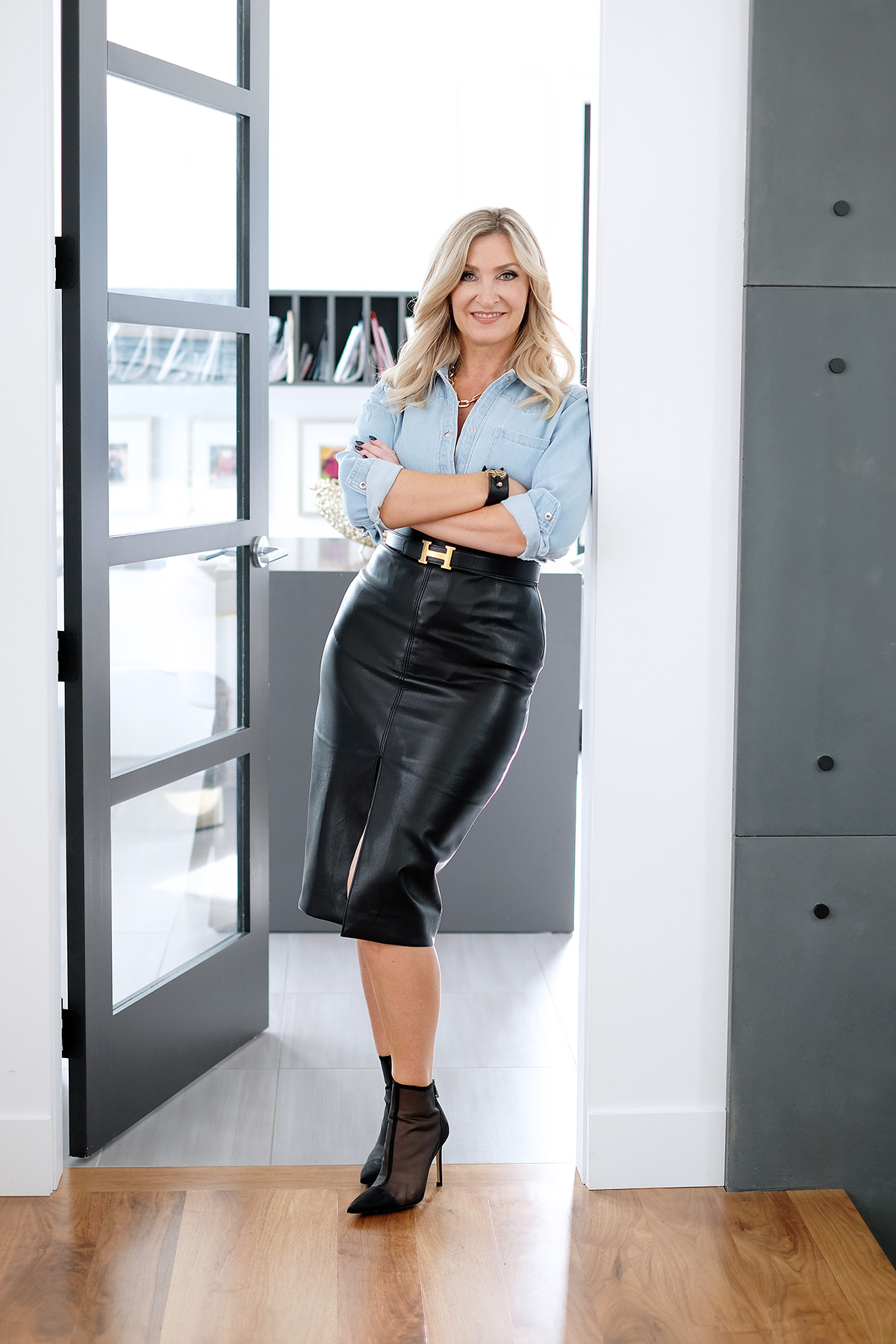 FOUNDER & CEO
TRISHA ISABEY
Trisha Isabey is the Founder & CEO at multiple award-winning design firm, Isabey Interiors. For over a decade this Kelowna and Vancouver based design firm has been known for creating thoughtfully curated interiors that are both personal, while also maximizing livability. The Isabey Interiors design team offers a diverse range of mid to high-end design services throughout North America
Trisha's background as a professional stockbroker and financial planner made way for a career in interior design – not a huge stretch, given that her business acumen was matched only by her love of design. After more than a decade in the investment industry, she became an interior designer and founded her Kelowna-based design firm. Trisha has successfully grown the team over the last decade, Isabey Interiors is now ranked the largest interior design firm in British Columbia. 
Isabey Interiors has been awarded with the Candian Home Builders Association across Canada for a multitude of excellence in design awards, including twice Designer of the Year. Trisha has expanded Isabey Interiors into a collective of businesses with the addition of Furnish by Isabey Interiors, furniture and home decor store. This addition brings the design process full-circle, by servicing the entire project, from concept of construction drawings, all-encompassing design and complete furniture and decor packages. 
Trisha continues to mentor her growing design team and seeks out interesting projects across North America that will challenge the skill and range of her team. When not at work you can find this busy mom of two involved with supporting local charities, demonstrating her love for fashion, and finding time to enjoy the beautiful Kelowna landscape around her.  
ISABEY COLLECTIVE LEADERSHIP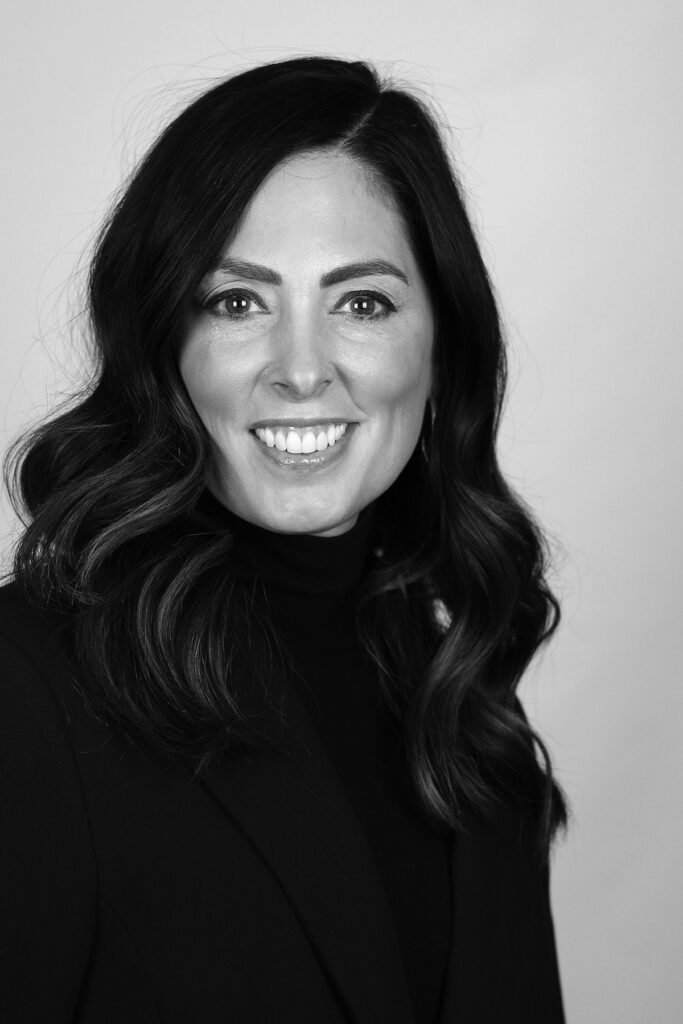 Kendra's career began in the clothing industry as a buyer for one of Canada's largest retailers. While learning the business of retail and working her way up the corporate ladder she was simultaneously renovating, flipping, building and selling homes. This sparked a love for design and construction which inspired her to make a career change. Moving initially into cabinetry, Kendra managed a team of 20 while defining product lines and streamlining the process. Her love for challenge and change landed her at Isabey Collective where she oversees our incredibly talented and dynamic team.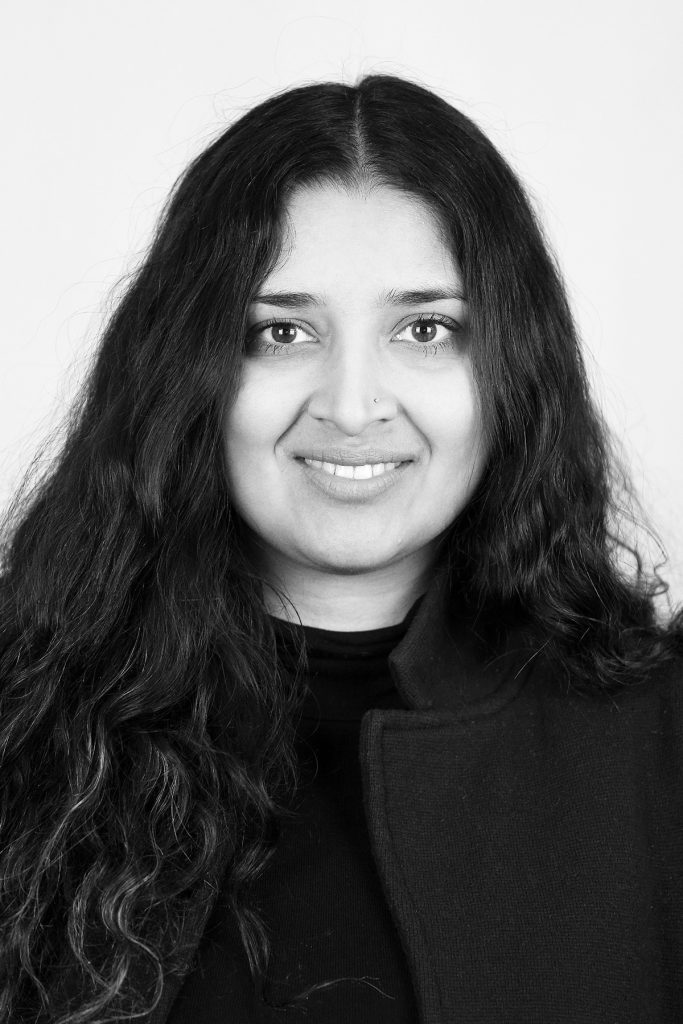 Jackie has over 15 years of experience in public practice with over five years being at a big 4 accounting firm. Her professional career has been solely in public practice firms where she has worked on and managed various assurance and compilation engagements. She has been a member of the Institute of Chartered Professional Accountants of British Columbia since 2011.
Jackie has been able to combine her experiences obtained from public practice with growing up as part of a family business to build a focus around providing strategic business advice to entrepreneurs. She enjoys building relationships with her clients, getting to understand their life goals, and being part of their professional advisor team to help facilitate those desired outcomes. This passion to be more accessible to clients and provide advice to business owners as they need it is part of the reason Leda was created.
Having grown up in Kelowna, Jackie is passionate about giving back to the community. She is currently the treasurer for Aberdeen Hall Preparatory School as well as the Impact Tomorrow Foundation. She also volunteers her time by being involved in the finance committees for Aberdeen Hall Preparatory School, Impact Tomorrow Foundation, as well as the Child Advocacy Centre.
Jackie lives in beautiful Kelowna, BC with her husband and two wonderful sons, where she enjoys travelling, skiing, golfing, and spending time with friends and family.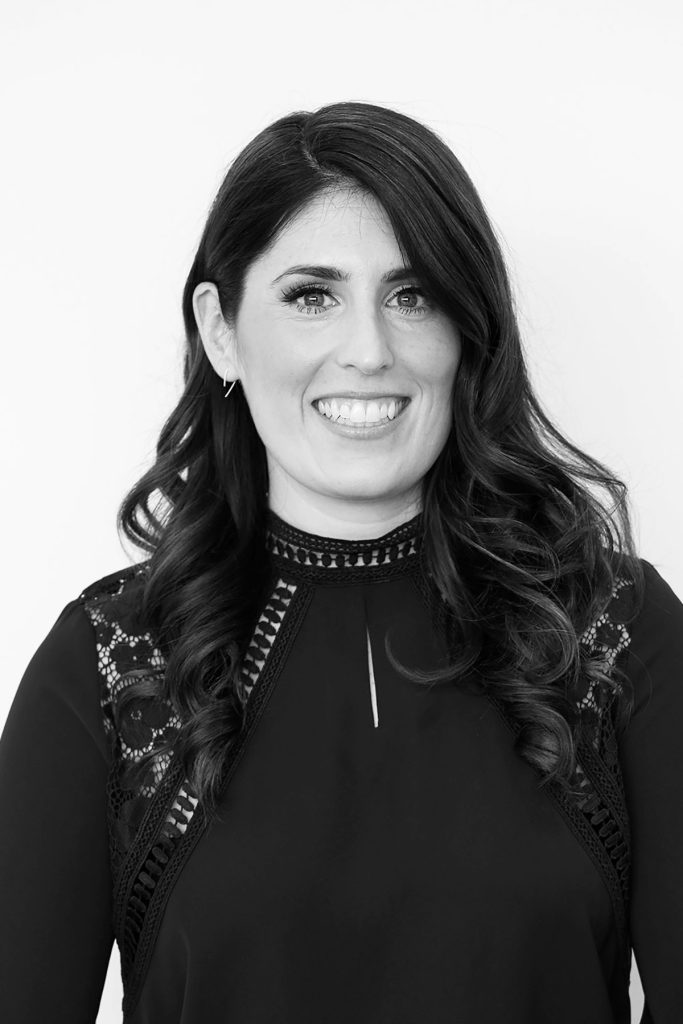 Alyx Walsh is an Interior Designer from the Okanagan, who has a passion for creating an environment her clients will love, through a job well done.
After studying at BCIT, Alyx has spent her time working on both residential and commercial design. She has a specialty in kitchen and bath design, mentored by one of the top specialists in the field.
Alyx loves to see projects come together like building blocks, with every piece of design as fundamental and harmonious as the next. She has a talent for so many things and is an integral part of our project management and furniture and accessory division.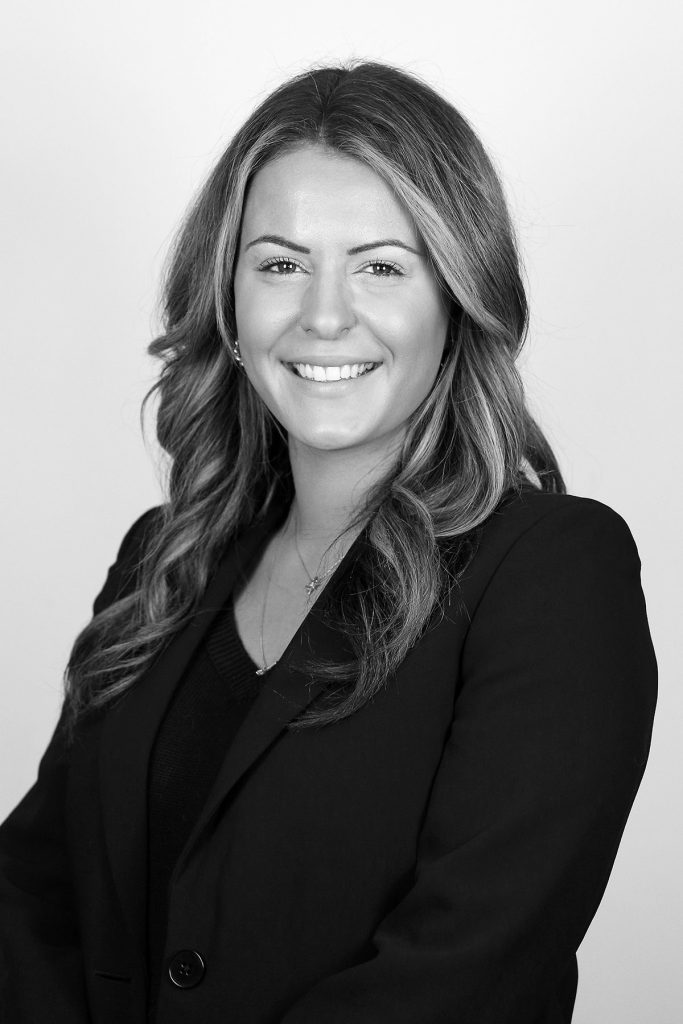 Nickie has a passion for people and community connection. Her career in marketing began working for one of Canada's largest premium fine dining restaurants. When the global pandemic shut down much of the world in 2020, she saw an opportunity to help brands promote themselves as they shifted into the online space, which is where she began her own digital marketing company. This successful business venture is ultimately what led her to Isabey Interiors. Coming from a background leading teams and working alongside other talented individuals, she knew the Isabey Collective presented an exciting opportunity to re-enter the corporate world. She looks forward to building new connections and showcasing the world-class designs, homes, decor and people at the Isabey Collective.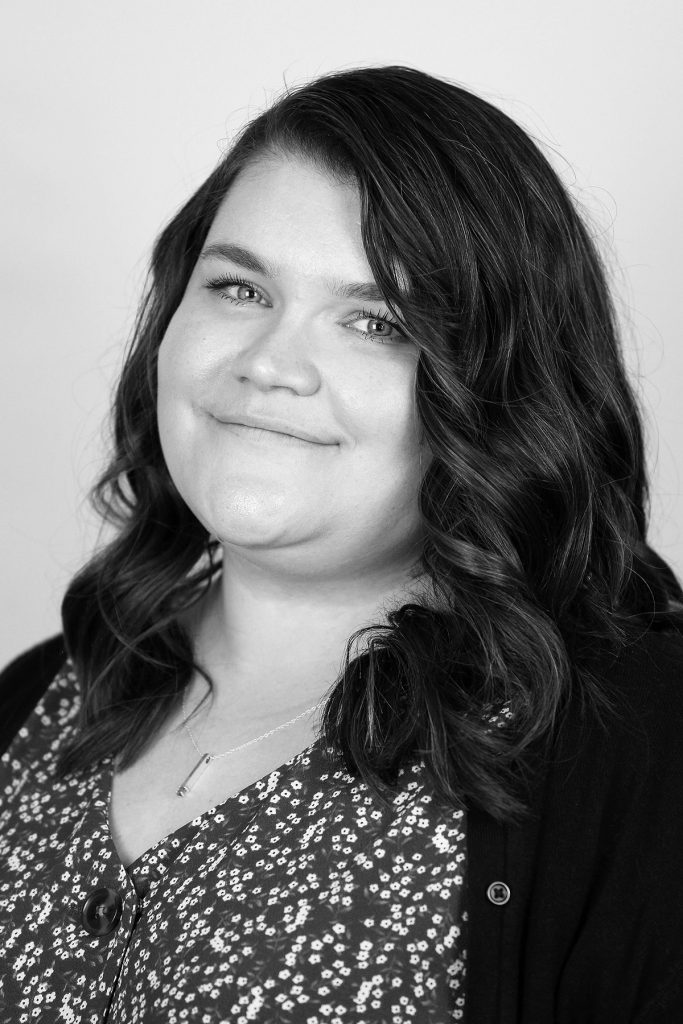 Kaitlyn graduated from post-secondary school with a BBA and a major in accounting. She is currently enrolled in the Certified Professional Accounting program, using hands-on experience with Isabey Interiors to qualify for CA status.
Motivated by perfection, Kaitlyn takes pride in her work as an accountant. She is passionate about the financial workings and data analysis of a company, and is relentlessly focused on improvement of existing processes. As a methodical worker, Kaitlyn is keen to learn the ins and outs of the ever-changing business that is interior design and construction.
Kaitlyn moved to Vancouver Island after growing up in Kelowna, and she enjoys the beautiful BC outdoors with her husband and son every chance she gets!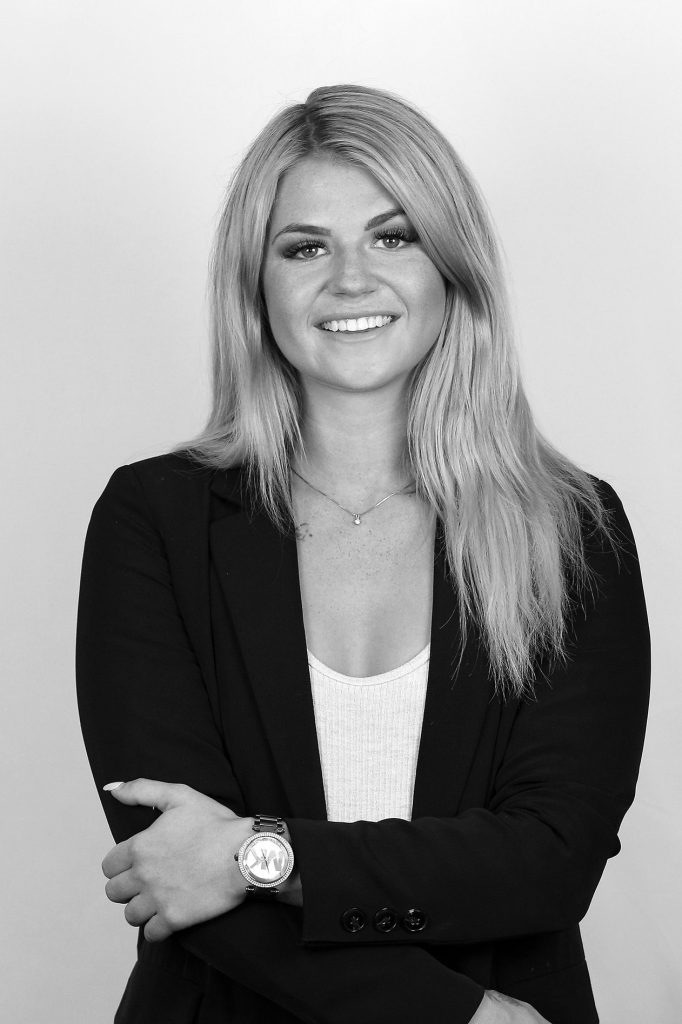 Brooklyne was born and raised in a small town in central Alberta. She moved to Lethbridge to complete her Interior Design program and then moved to Kelowna BC, to complete her practicum at Isabey Interiors. Her goal was always to move to the Okanagan to design residential homes. Upon completion of her practicum she was hired on as an interior designer with Isabey Interiors.
Brooklyne has always had a passion for design and creating welcoming spaces. She believes the most important thing for your health is surrounding yourself in a space that brings you joy. This is why she became an interior designer, to help create these spaces for her clients.
Projects: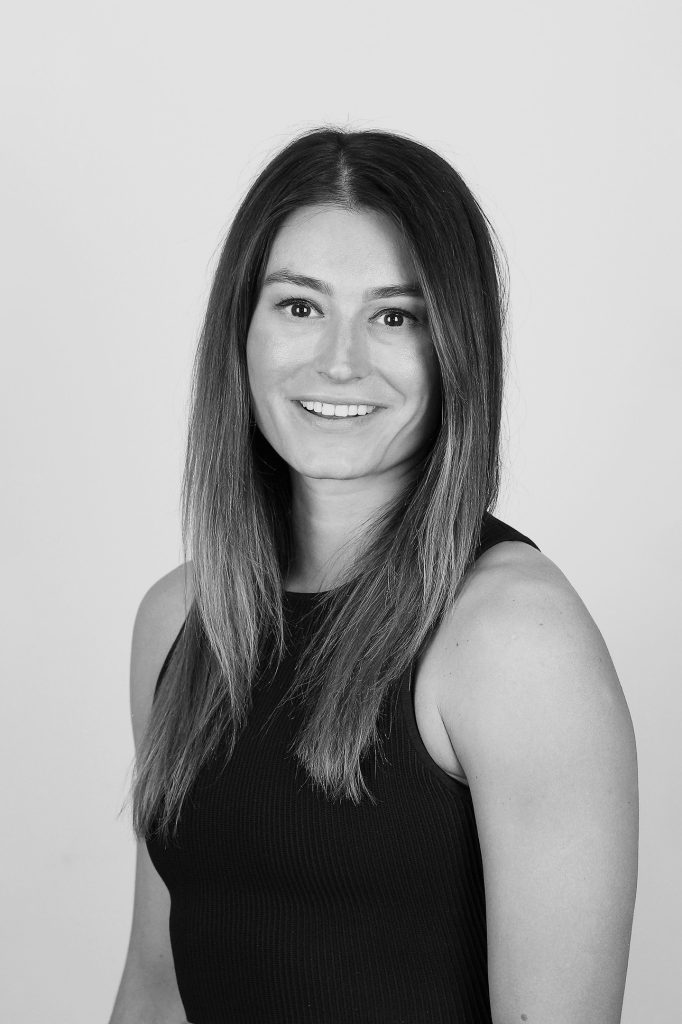 Christina is an interior designer with over a decade of experience. She began her career specializing in millwork and fine cabinetry design which earned her several prestigious awards. Through her passion for design, she broadened her portfolio to include world class full spectrum interior design projects. From renovations to new builds, Christina brings her clients vision to reality and has fun along the way! Christina is a Kelowna local since the age of four and has spent much of her life admiring and enjoying the beautiful region that we live in. You can find her thrill-seeking on mountain bike trails, snowboarding & ski touring during her spare time.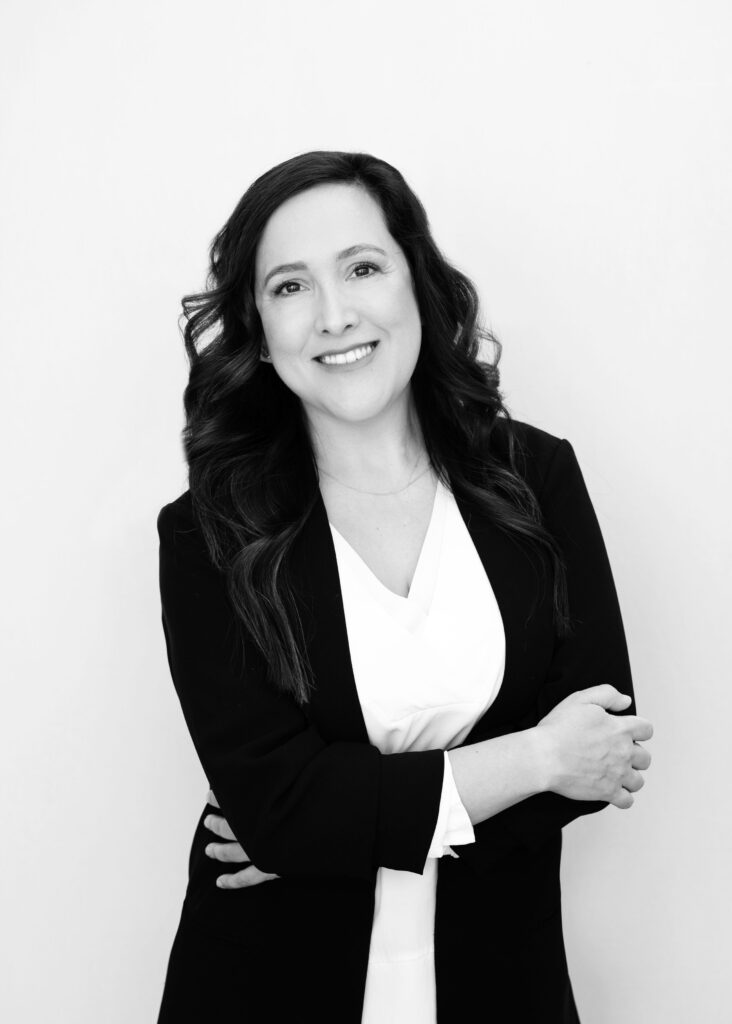 As a senior designer with an architectural background, Gina loves all things creative and enjoys developing concepts into a finished product. She treats each project with her core values of respect, integrity and kindness. Gina has a passion for Scandinavian design with simple, quiet and timeless features. She has contributed to projects located in Northern Mexico, Mexico City, Tulum and across Canada. Born and raised in Monterrey, Mexico she has been inclined to the arts since a young age, which led her to receiving her Bachelor in Architecute at Tec de Monterray. Throughout her schooling, she also completed an exchange program to Finland which gave her a European design perspective. Gina is enjoying her motherhood journey with two sweet and wild boys. In her spare time, she enjoys food, travel and biking. Gina is located at our newly opened Vancouver office on West 4th.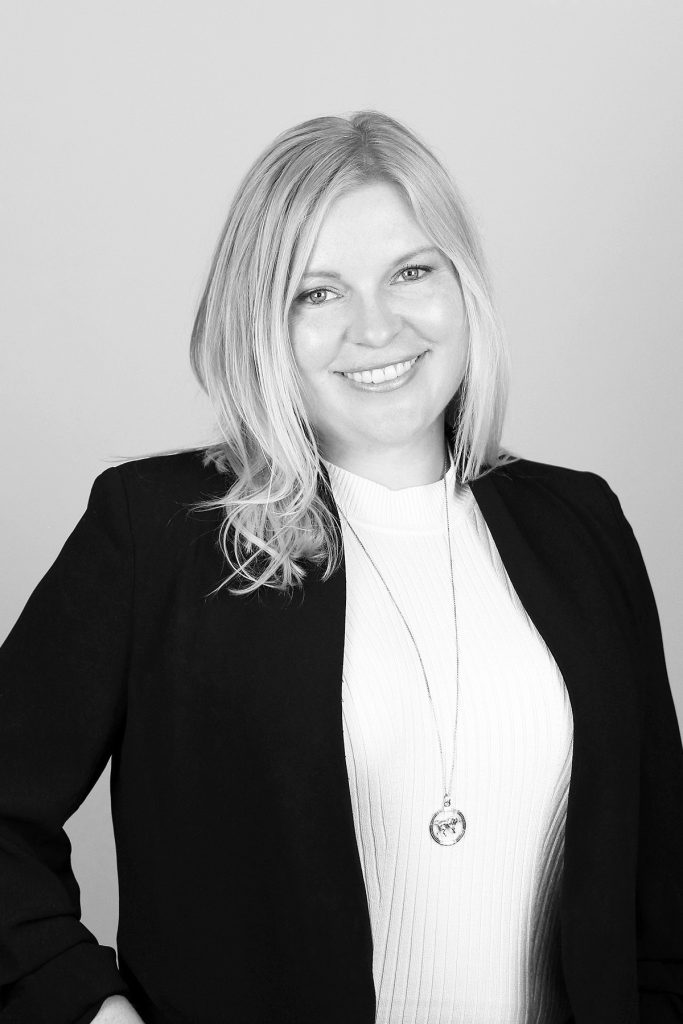 Jaimie grew up in the Okanagan Valley and has experience in both high-end residential and commercial design projects. She loves helping clients transform their spaces into beautiful, functional environments that they will love for years to come.
Since joining the Isabey team, Jaimie has been the design lead on multiple large-scale projects from 4,000 sq. foot new builds to medical clinic transformations.
She is a creative problem-solver who believes in the power of connection to understand her clients and execute their vision. Each project is as unique as the person she is dealing with, capturing their essence with the utmost care to detail, quality, comfort and style.
Jaimie ensures a seamless design experience start-to-finish, drawing on her time as a project coordinator and project manager in the construction industry. She previously worked as a broadcast journalist.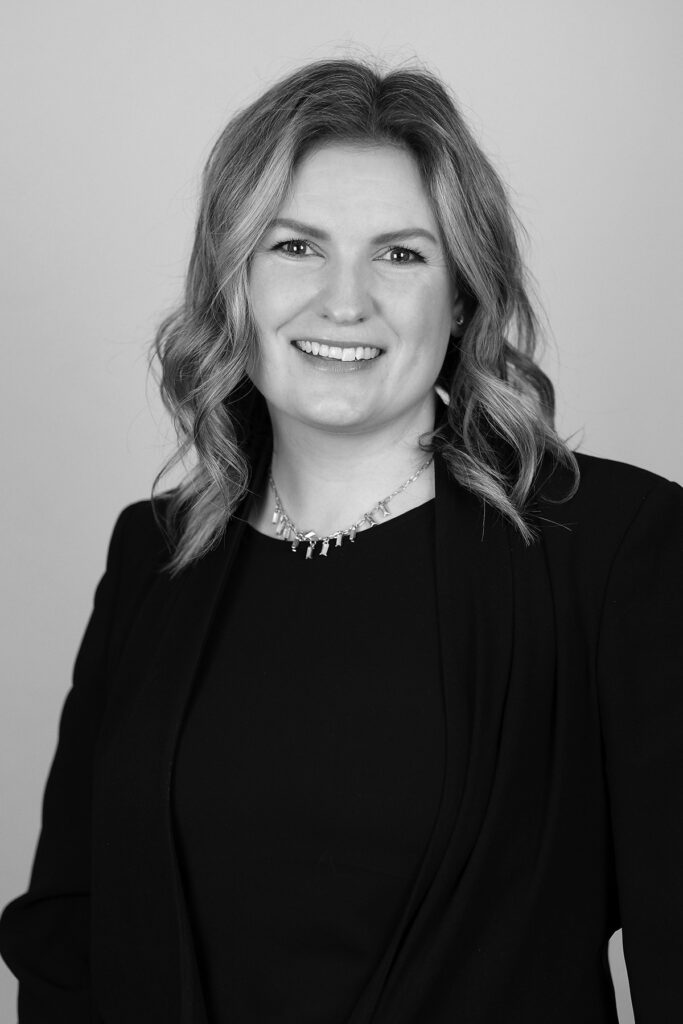 "Light is the first element of design; without it, there is no colour, form, or texture." -Thomas E. Farin. One of only a handful of Certified Lighting Consultants in Canada, Heather has a unique skillset that covers both the design and technical aspects required to achieve great lighting. With an innate ability to combine this with client wishes, each plan is as unique as the people she works with. Professional and highly experienced, she can transform even the most challenging project into a masterpiece.
Starting with the end in mind, Heather focuses her attention on every detail, looking beyond the obvious, adding subtle layers to enhance the best of your interior and architectural elements.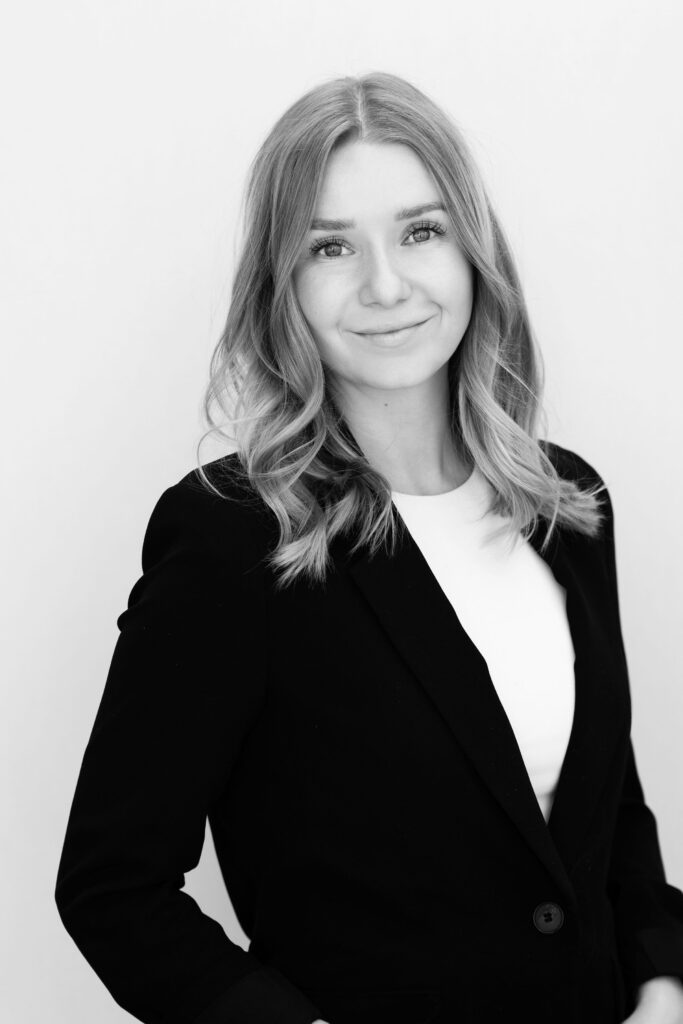 Lauren was born and raised in Ontario where she developed her love of art and architecture at a young age. Throughout the last 7 years in the design world, Lauren worked in a large variety of industries such as luxury residential, commercial, and even modular construction. While working within these industries Lauren gained experience with managing new builds and renovations, budgets, timelines, and expectations from concept to construction.
Lauren is best known for her part in designing the Princess Margaret Lottery Homes and Cottages and building many new multi-million-dollar custom homes, her renderings and working drawings. Her primary focus is designing high performing, functional and sustainable spaces. She believes sustainability should never sacrifice beauty. Lauren prides herself on her curiosity, she is always looking for clever new ways to problem solve and loves a unique design challenge.
Her client-centered approach fosters genuine connections and trust with clients and trades. Lauren is mindful that spaces have the power to influence daily life and impact how we feel, and she takes great care in helping clients and brands achieve that perfect feeling. Lauren is located at our newly opened Vancouver office on West 4th.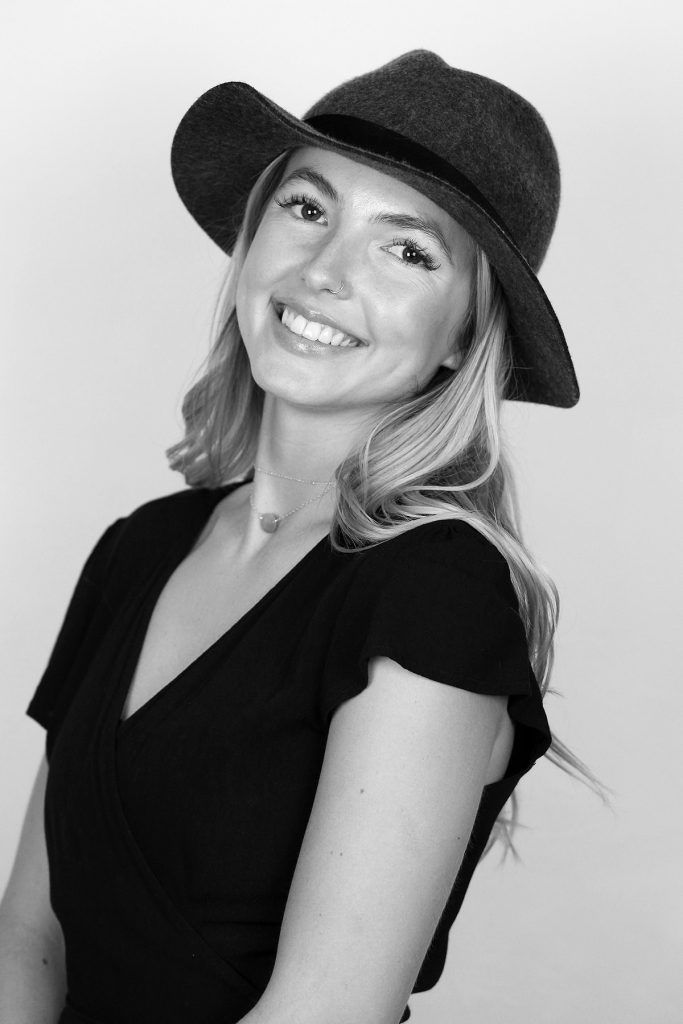 Raised in the Okanagan Valley, Josee's fascination with the world of interior design and all things creative began at a young age. Going on to receive her BBA, Josee got to immerse herself in the field of marketing as it gave her an opportunity to exhibit her creativity. After various administrative and marketing roles in the architectural industry, Josee was captivated by the world of interior design and enrolled in the Interior Design program at BCIT. She began her design career with a large-scale Vancouver hospitality firm, but as the Okanagan called her back, her passion shifted to residential interior design. Now, as a working Interior Designer at Isabey Interiors, Josee curates beautiful, thoughtful spaces that stand the test of time and tell a story about her clients.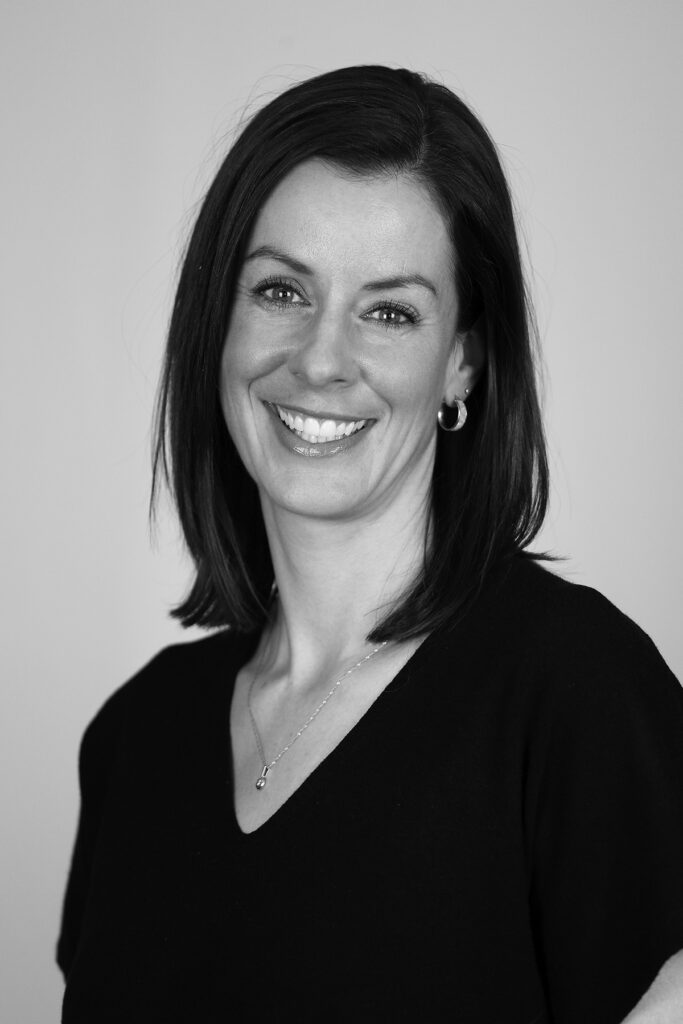 Roxanne is a believer that every project is unique and works to understand her client's needs and desires throughout every step of the design process. She has the knowledge and understanding to guide her client into determining their project specific needs, along with the skill and attention to detail to create luxurious, curated and functional interiors. There is nothing more important to her than creating beautiful spaces that reflect her client's personality.
Roxanne has a Bachelor of Interior Design from Ryerson University along with more than a decade of experience in residential luxury design. Having worked for some of Toronto's leading design firms, her projects have involved designing luxury homes and vacation properties within the Toronto area, Ontario's famous Muskoka region and other desired vacation destinations. She has worked in a range of different design styles and excels in her understanding of colour, pattern, and selection of textiles and furniture, including creating custom furniture for unique project requirements. During the early years of growing her young family she also designed and managed her own projects, ranging from small renovations to large new builds.
When not designing Roxanne can be found puttering endlessly in the garden, skiing at Big White and adventuring with her two kids and mini Australian Shepherd in the great outdoors. Having recently relocated with her family from Toronto back to her home province of BC, she is enjoying every minute of the beautiful lifestyle that the Okanagan has to offer.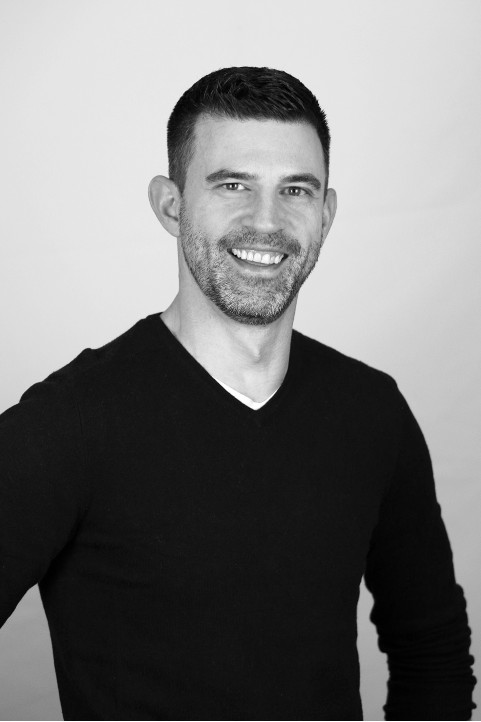 Mike is a custom home designer and construction consultant with 20 years of industry experience in both design and construction management. Originally from the Okanagan, he also spent 5 years designing and building overseas. The primary goal is listening to the client's needs and desires and bringing them to fruition all while implementing practicality and value engineering. Mike's passion lies within the creation process and designing something different that stands out from the rest. From BIM modelling, 3d renderings and virtual reality walkthroughs to complete construction drawings, Mike also provides design and quality control oversight to his projects until completion.
If he's not in the office, you will find him working on cars or discovering the latest tech for the design world.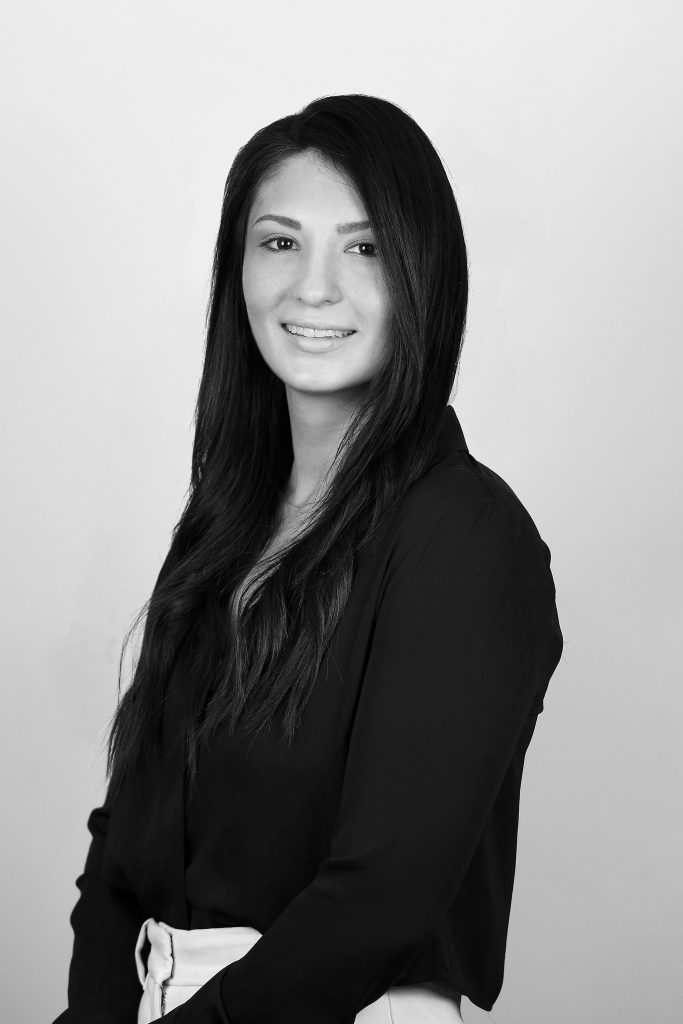 Originally from Toronto ON, Diana moved to the Okanagan to complete her Bachelors Degree at UBCO. She soon after began a career in media relations as a Marketing Coordinator, gaining valuable practice in all aspects of the creative development process. Her creativity and love of architecture lead her to pursue a career in design, completing her Interior Design Diploma and specializing in spatial planning and 3D renderings.
Her strengths lay in project management and conceptual implementation, as well as CAD drafting, construction and millwork drawings. She is currently working towards obtaining her industry recognized NCIDQ certification.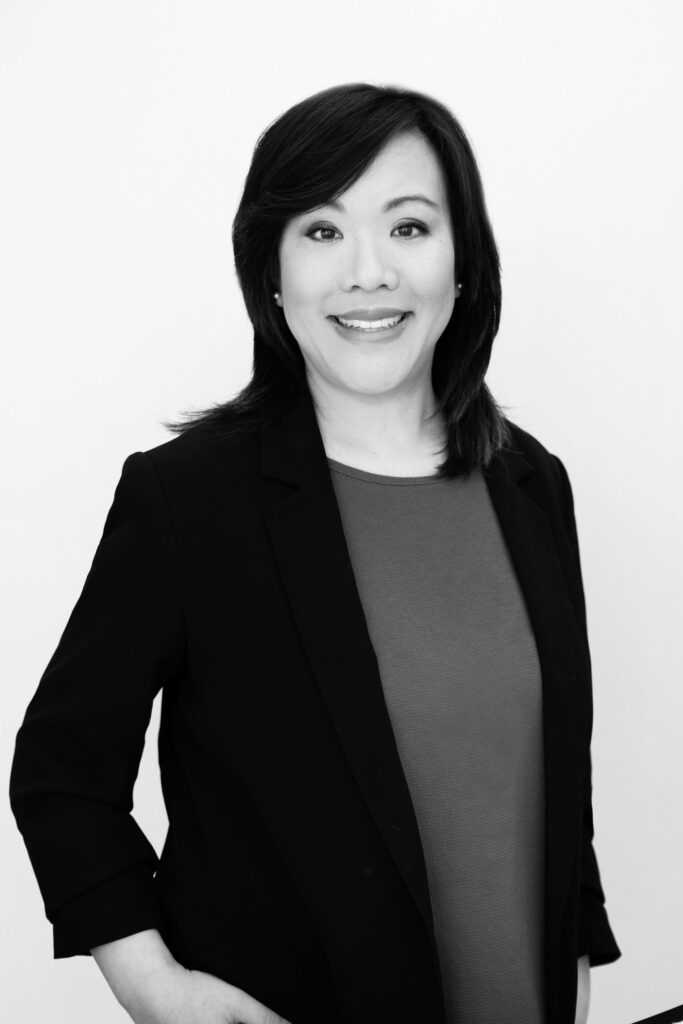 Natalie was born and raised in beautiful Vancouver. She started her professional career in business graduating with a BComm in Accounting and Marketing at UBC. With a knack for details & numbers, she found herself a fulfilling career as a Chartered Accountant. It was always her dream to bridge her passion with work. She followed her dreams to a city which she loves so much, to study interior design at Parsons the New School of Design in Manhattan. Her 10 years of experience in design has led her to work with the best of the best in US and in Canada. Her experience includes bespoke multi-million dollar residential and commercial projects, including new builds and renovations. With client-specific needs and desires at the forefront, she loves the art of storytelling through forms and textures.
"Space has always been the spiritual dimension of architecture. It is not the physical statement of the structure so much as what it contains that moves us." ~Arthur Erickson
Whether it's interior design, sourcing, or building relationships, Natalie loves creating synergies and connecting like-minded individuals. Natalie loves every stage of the process from conception through construction and furniture styling. Natalie is located at our newly opened Vancouver office on West 4th.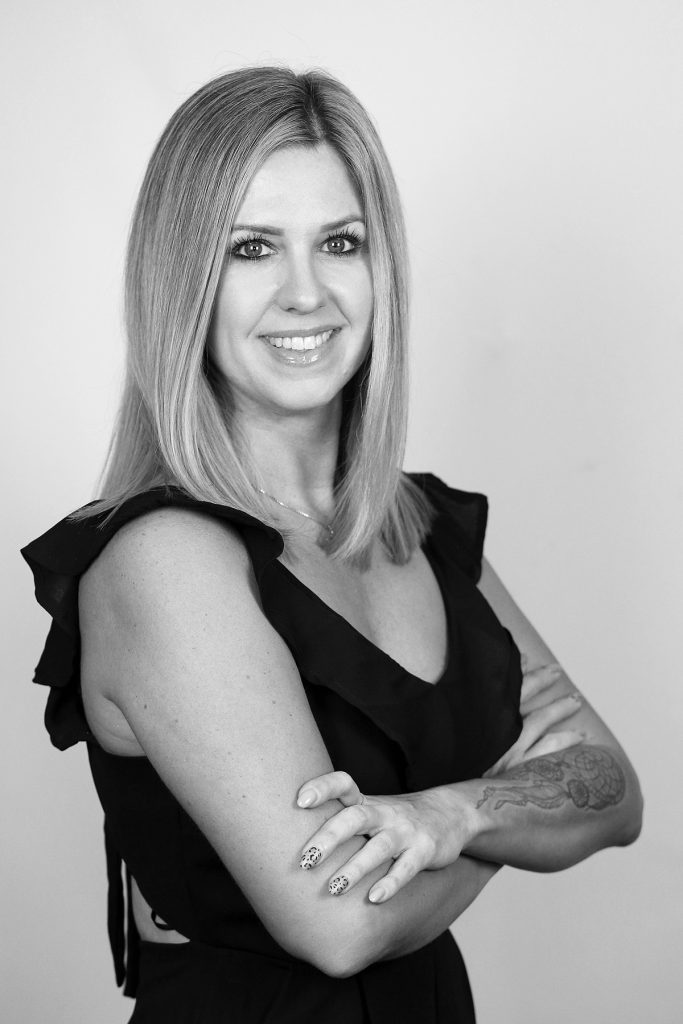 Jamie was born and raised in Kelowna, BC. She has always had a life-long passion for style, design and people. She's always been artistic, with a flair for function and form.
Jaimie brings inspiration and imagination to each project she's involved in. Her commitment to understanding and delivering on her clients' wants and hopes is her top priority; she helps homeowners love their important rooms and spaces.
Her design philosophy is:
'Designers see ourselves as storytellers. Clients hire us to write their biographies, but instead of words we use fabrics, furniture, architectural elements and of course personal items that are important to them."
When not designing, she spends her time with her family, playing soccer and exploring the great Okanagan outdoors.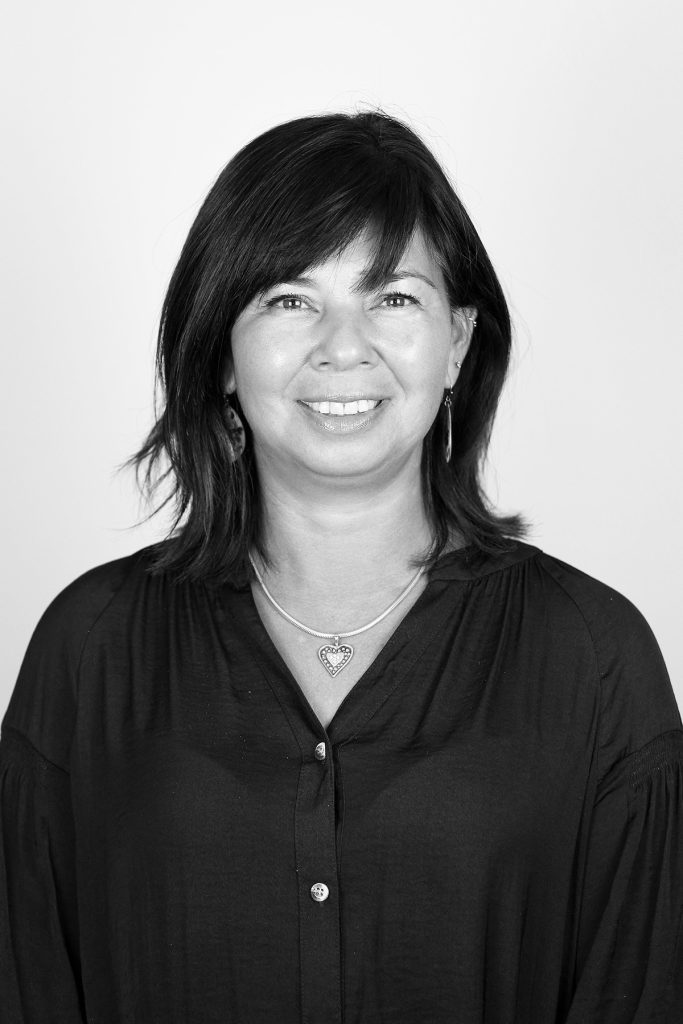 Crystal has had a love for interior styling and fashion from a very young age. Her earliest memories include informing her sister that she wasn't staging their barbie houses properly, and showing her how it was done.
When living in the Kootenays, Crystal opened her own store, Thistle pot, as she couldn't find creative furniture and home décor in the area. After moving back to the Okanagan six years ago, she found herself craving another creative outlet.
Crystal also loves fashion as she feels it is an expression of our souls. With the love of textiles and the treasure hunt to find bed linen ( personal favourite) to the perfect pillow, picture, candle or rug that brings customers happiness. Crystal loves to watch the blank canvas of customers home become their sacred space that shows their personality and showcases their journey.
Connecting with people and creating an experience to bring their vision to life is very fulfilling to Crystal. She loves when she can help bring a client's vision and passion to life and see their inner smile start to shine. Crystal creates a space of love, light and inner peace that reflects who her clients are.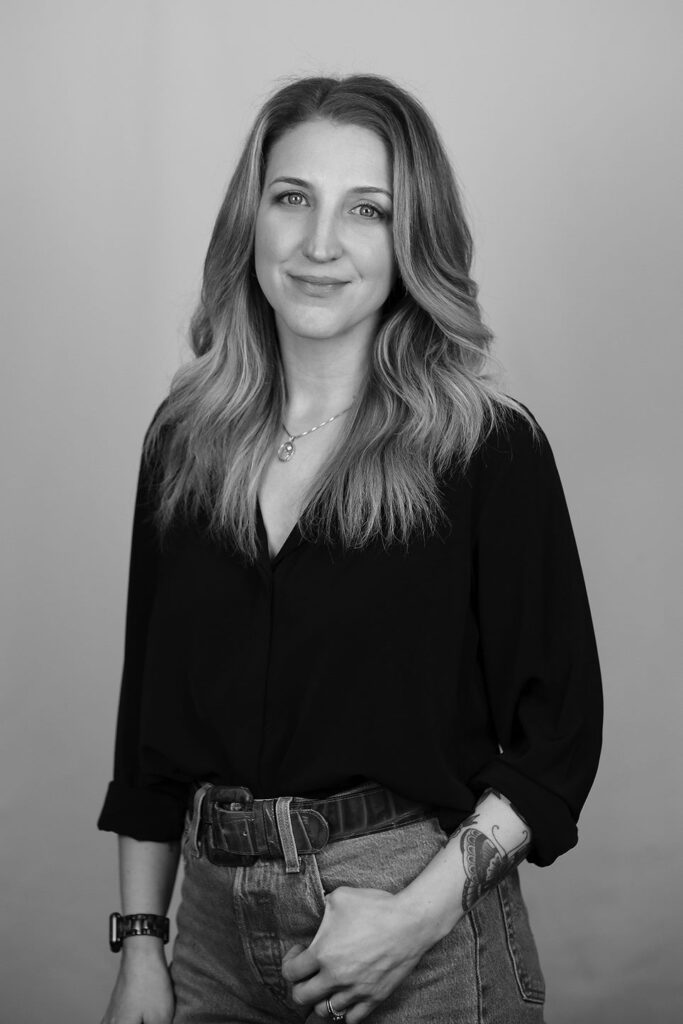 Artistic expression has always been the common thread for Tori in all of her pursuits. Originally a classically trained musician and music teacher, a love of interior decorating had always been a passion. Her main goal in all of her designs is to turn a house into a home. Creating personalized and one of a kind spaces is her forte. Tori loves incorporating vintage and antique pieces when decorating. Not only is vintage a sustainable option, but timeless and classic pieces can truly breathe new life into a room.
Originally from the States, Tori has found a home in the beautiful Okanagan Valley with her husband and three children. When not at work, she loves to boat in the summer and ski in the winter with her family. And her favorite hobby is sourcing beautiful vintage pieces.
Projects: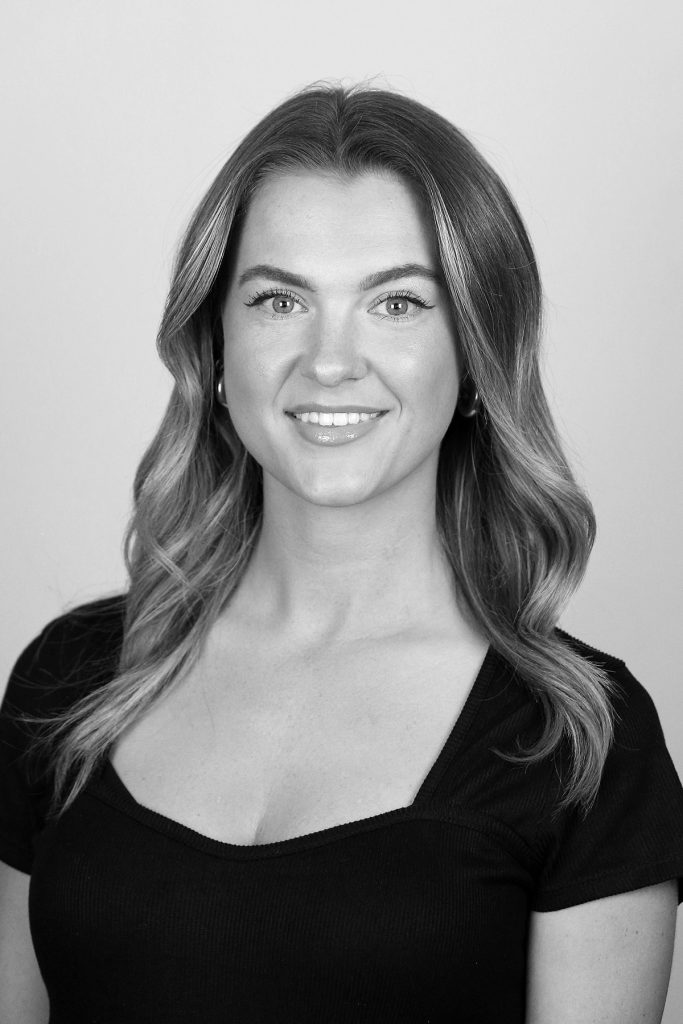 Imaginative, progressive and results-focused, Heather thrives in her ability to wear multiple hats. However, no matter what role she has found herself in, one thing remains a top priority, community. Heather places immense importance on workplace community and creating a company culture that is inclusive and diverse. Carrying these same values throughout her career, Heather has a rewarding track record of building brand awareness and client relationships that lead to sales growth and company success in a variety of industries.
With an education in Fashion Business & Creative Arts and experience managing industry-leading wine & spirit and fashion brands, Heather has always had a passion for the art of design and attention to detail. While artistic elements spilled over into all aspects of her life, it was no surprise when Heather began working at The Isabey Collective. Demonstrating the power of collaboration, The Isabey Collective proves to be a perfect home for her and she is excited to be a part of its expanding future.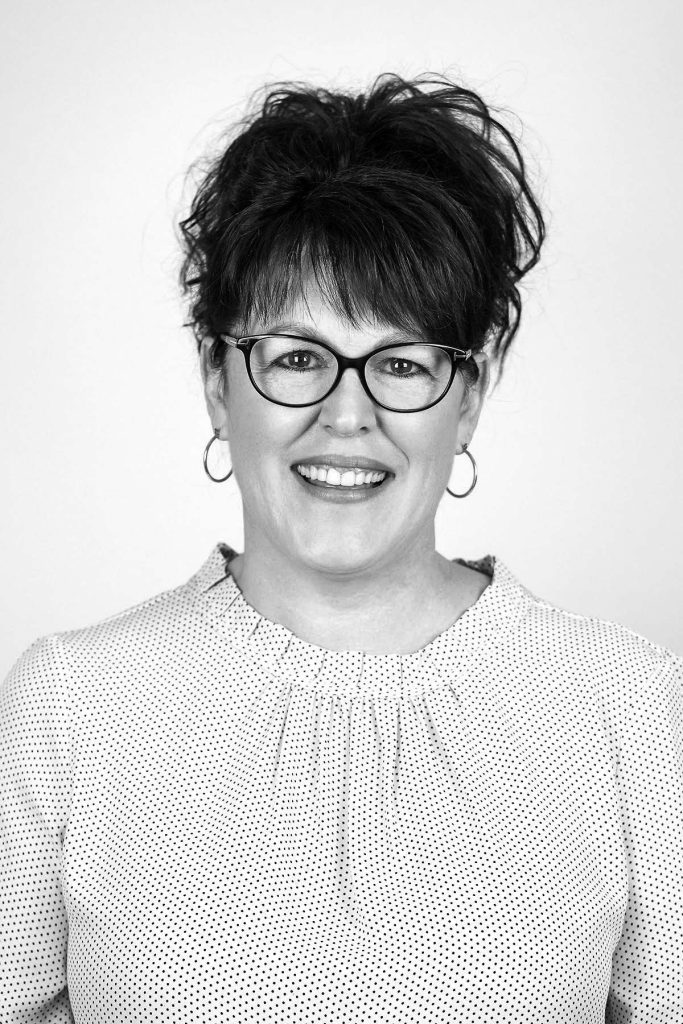 Sheri has called Kelowna her home since 88'. The Okanagan is where she is started her family of four, became an avid volunteer and found her love for gift giving.
After having her two daughters Marissa and Caitlin, Sheri decided to stay at home with her girls. During this time, Sheri dedicated herself to volunteering and fundraising, spending many hours at the rink, where one of her daughters grew into a competitive ringette player. Through this endeavor, Sheri began curating draw prize gifts to fundraise for tournaments and discovered her talent and love for gift giving. Not only did Sheri dedicate her time to tournament organization but also towards the Kelowna Cancer Centre, volunteering in Chemotherapy for many years.
Fast forward to 2020, amid a pandemic Sheri decided to take a leap into her undeniable talent in gift curation, and started giftology, a gift curation company. As the success of Giftology took off, Sheri found herself perusing through the variety of products that Furnish holds. One thing led to the next and Trisha Isabey offered Sheri a job to open Furnish for You, Furnish's gift giving department.
Now curating roughly 2000 boxes and baskets a year, Sheri has fallen in love with working alongside other talented women and creating beautiful gifts that make her clients' day.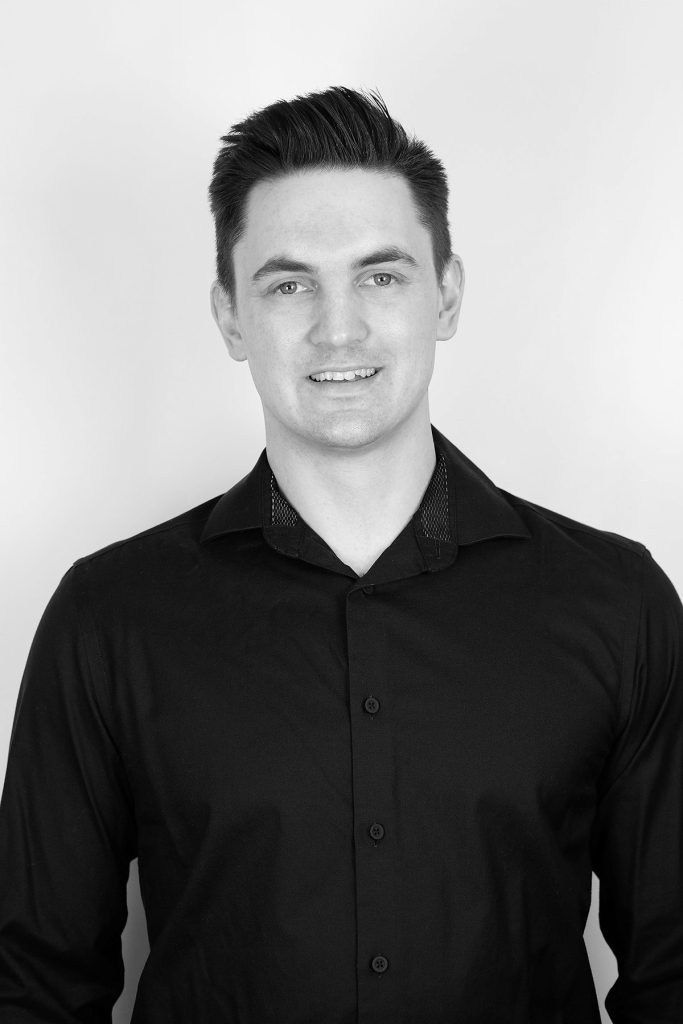 Mitchell believes in doing the job once and doing it right.
This is why he takes such pride in all of the work he does. He takes the utmost care and attention to make sure every product is one that you will love and enjoy for years. As an unconventional thinker, he is always bringing new ideas to the table. The need to know the how and why of how things work, he is always learning new products, ideas, and techniques to get the job done.
In his previous years he owned a delivery service company. As a local delivery driver he understands the importance of communication and great customer service. He is always ready to lend a helping hand. Mitchell is also Certified in Nutritional Health and Body Movement.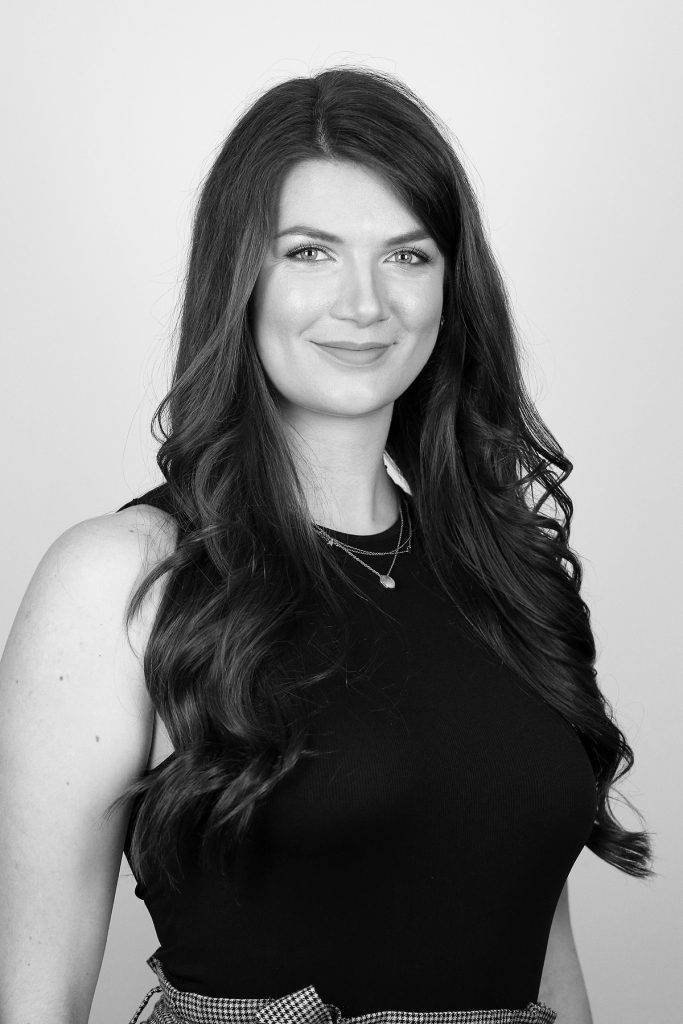 Megan believes that every home should be both functional and beautiful, and tell the story of the people who live there. She earned a degree in Business Management from UBC Okanagan, after which she began her career in advertising sales, administration, and project management. During this time, she worked for a modular home builder where she was inspired to pursue her creative side. This led her to become a Certified Interior Decorator.
Having called Kelowna home her whole life, she has a deep love for the Okanagan and the people who live here. She is detail-oriented, creative, and has a talent for building lasting relationships. To her, taking a genuine interest in people is key to helping them discover their personal style. Megan brings these skills and experience to her dual role as Executive Assistant for the Isabey Collective, and Sales Associate at Furnish. She is excited to be part of the Isabey Team, and eager to help customers find the perfect pieces for their space that bring them joy.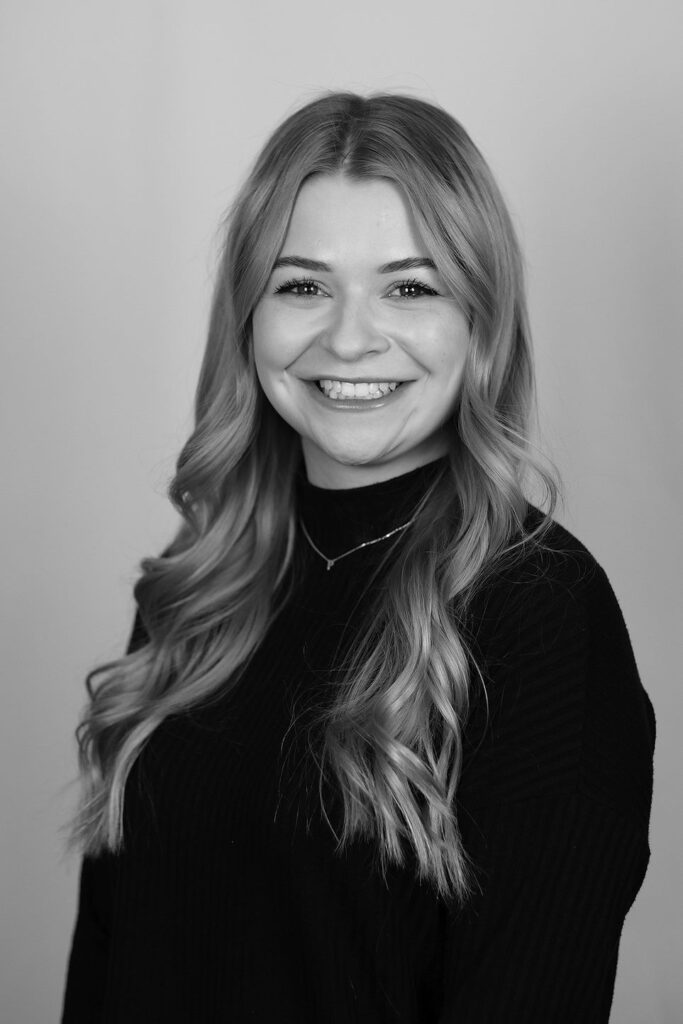 Born and raised in Saskatchewan, Paityn moved to Kelowna to complete her Bachelor of Arts at the University of British Columbia Okanagan. After graduating with a major in English and a specialization in Media Studies, Paityn was eager to start a career in a creative and progressive industry. Combining her lifelong passion for digital media with her interest in the art of design, Paityn found a home at the Isabey Collective as our Marketing Coordinator. Here, she specializes in optimizing the Isabey Collective's digital media presence as well as designing and implementing new and exciting ways for the Isabey Collective's brand to remain consistent as we continue to grow our brand and team internationally.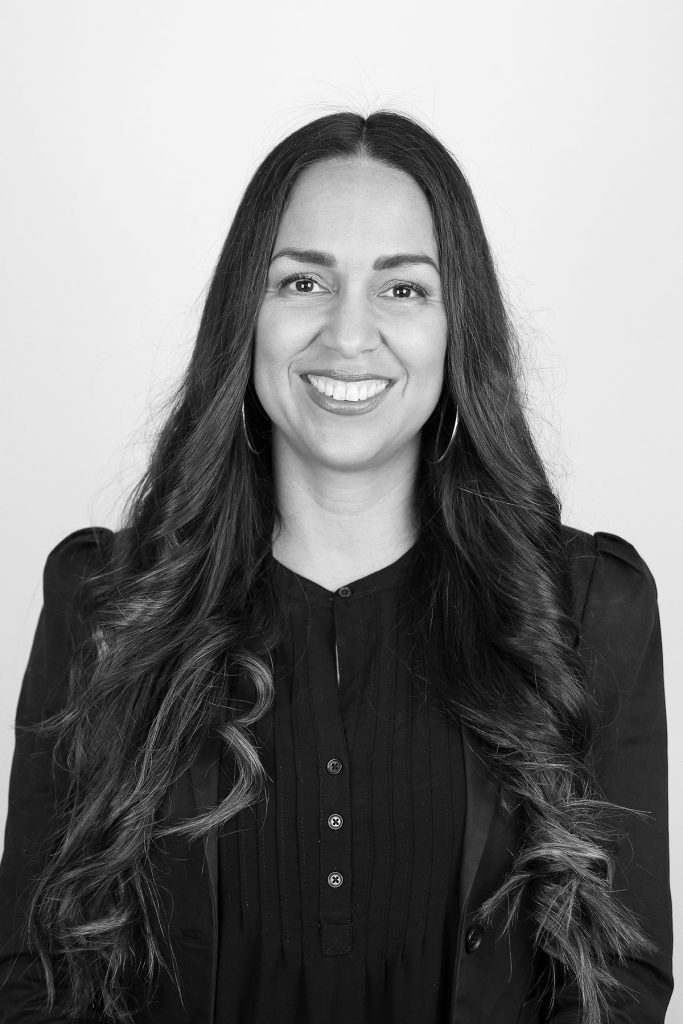 Coming from a Mexican background Graciela truly believes "Mi Casa es su Casa" as she will help you create your dream home as if she was creating hers.
Graciela's sense of adventure and love for travel came from living in Dubai and working for Emirates Airline. This gave her the opportunity to travel the world and visit many exotic and exciting places. She learned of their many different cultures and traditions which now reflects on Graciela's unique sense of colours, patterns and textiles. She loves to bring flare to a space with bold, bright colours.
Graciela believes your home should tell your story, cherishing your memories from the past and reflective of the life your living today. She would love to help you create your own story and warmly welcome you when you come to shop and visit at Furnish.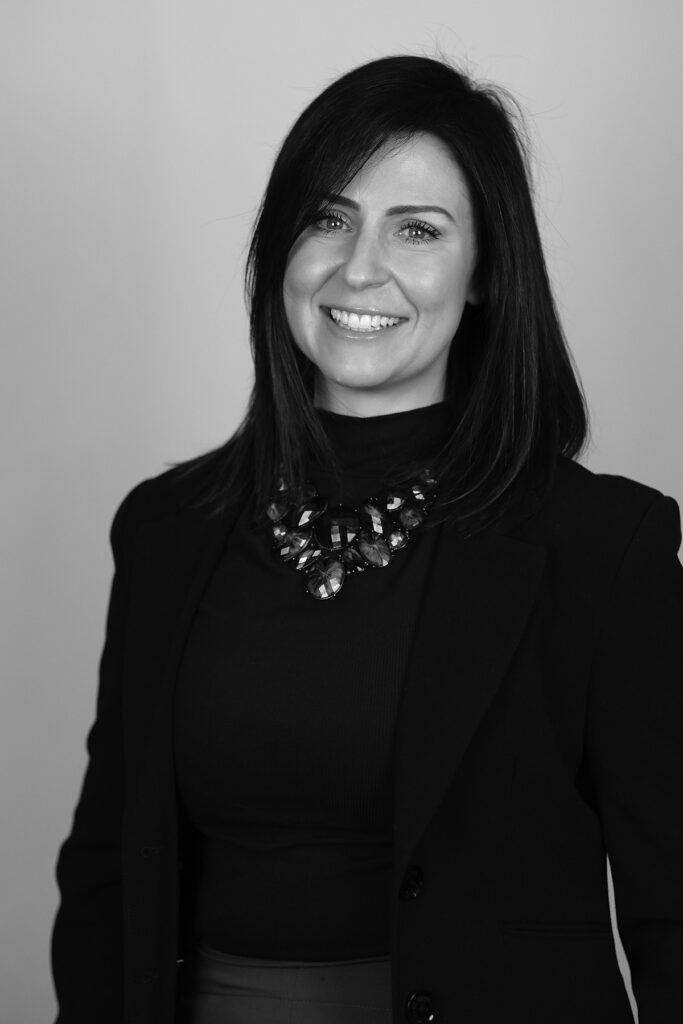 Ever since childhood, Sofie has had an eye for bringing beautiful and affordable pieces together, whether it be in design or fashion. Sofie uses her global travels as inspiration in design and in life. Helping her friends pick pieces for their homes or decorating her own, she has a passion for bringing warmth and heart to her spaces.
As a new Kelowna resident, you can find Sofie exploring the gorgeous outdoors, practicing hot yoga and basking in BC's food and wine scene.

The Intention of Design
Photos Courtesy of Poglia.