Isabey Interiors is an award winning design company based in Kelowna, BC, specializing in both residential and commercial designs. That is what we do, but not who we are. We are a team of people who care about our projects. We approach each design with the same objective – to ensure our clients' needs are met, and to do what we can to make it an enjoyable process. Your project should reflect your needs and who you are – that is what will make you fall in love with your space.
There are notable differences in working with Isabey Interiors. You will work with more than one designer on a renovation project or new home build. The entire process is considered at the very beginning – landscape design, furniture planning and more. This will provide you with the best result for your project.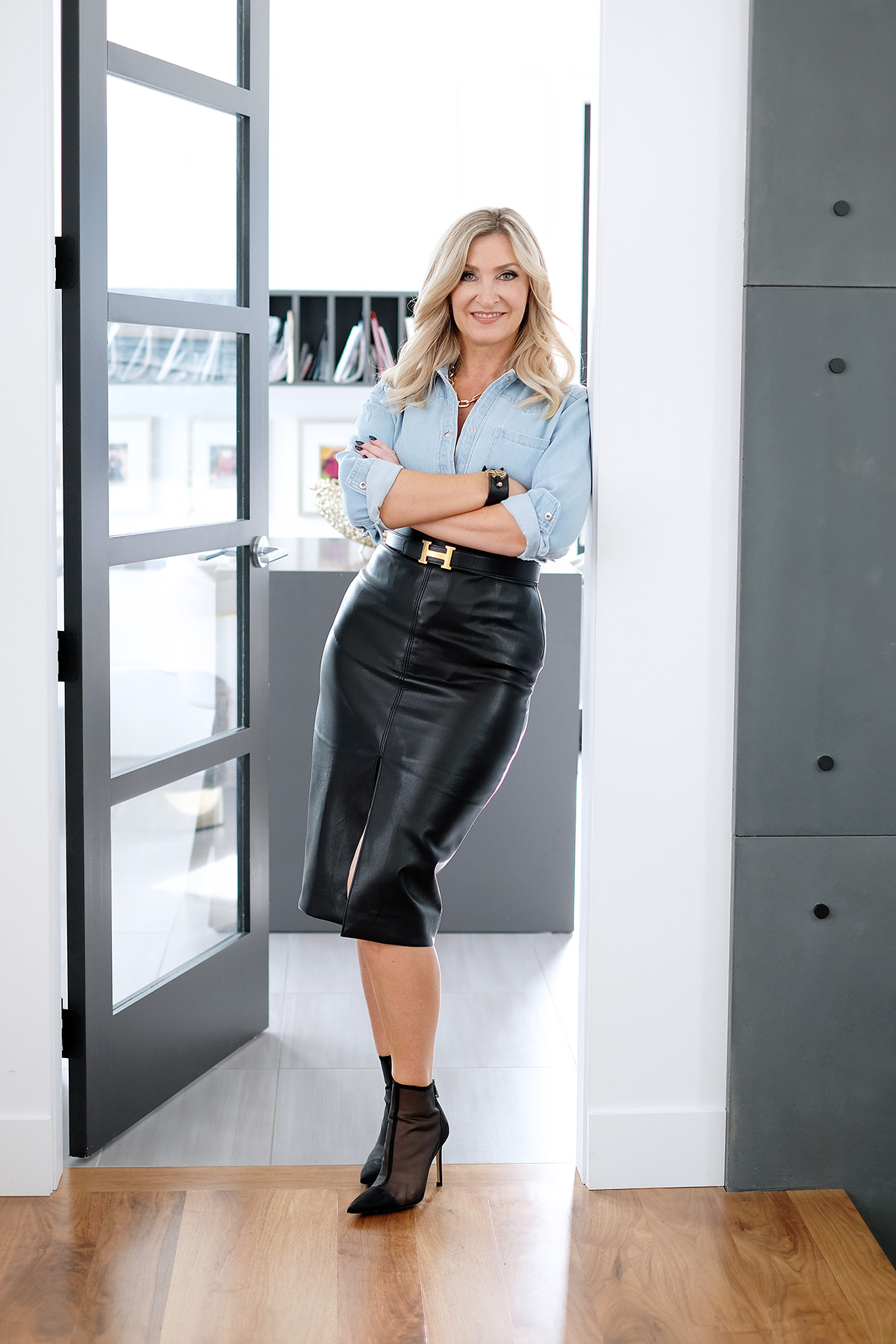 FOUNDER & Creative DirectoR
TRISHA ISABEY
Trisha Isabey is the Founder and Creative Director at award winning Isabey Interiors. This sought-after designer shares more than a decade of experience, with a diverse and extensive portfolio including custom homes, multi-family developments and commercial projects. Her multi award-winning company specializes now in both residential and commercial designs, focusing on personality and style, while maximizing function and liveability.
Trisha's background as a professional stockbroker and financial planner made way for a career in interior design – not a huge stretch, given that her business acumen was matched only by her love of design. After more than a decade in the investment industry, she became an interior designer and founded Kelowna-based interior design firm Isabey Interiors. Trisha has successfully grown the team over the last decade at Isabey Interiors to become an award-winning design firm in Kelowna, BC, specializing in residential and commercial design, which is now ranked the largest interior design firm in British Columbia.
Her firm Isabey Interiors was recognized with the Okanagan Housing Award of Excellence for Interior Designer of the Year, propelling the Isabey brand into the Okanagan and the surrounding community. Trisha has now expanded the Isabey Collective to offer a furniture and home decor store, called Furnish by Isabey Interiors, and a custom artisan gifting company called Furnish for You, as well as Isabey Home, a collaborative build and design company. The Isabey Collective is the evolution of 4 companies coming together, creating a complete home solution. These additions now bring the process full-circle for Trisha and her clients by servicing the entire build, from concept of construction drawings to complete furniture and decor packages.
Trisha continues to specialize in mid to high-end residential projects, with scope ranging from minor redecorating to major renovations and brand-new construction. Trisha is a regular columnist in Reno & Decor magazines, and the team's work is regularly featured in both local and national design and lifestyle publications. Always looking to expand on her knowledge and experience, she continues to grow seeking out interesting projects throughout Vancouver and Canada that will challenge the skill and range of her and the design team. When not at work you can find this busy mom of two involved with supporting local charities and finding time to enjoy the beautiful Kelowna landscape around her.
ISABEY COLLECTIVE LEADERSHIP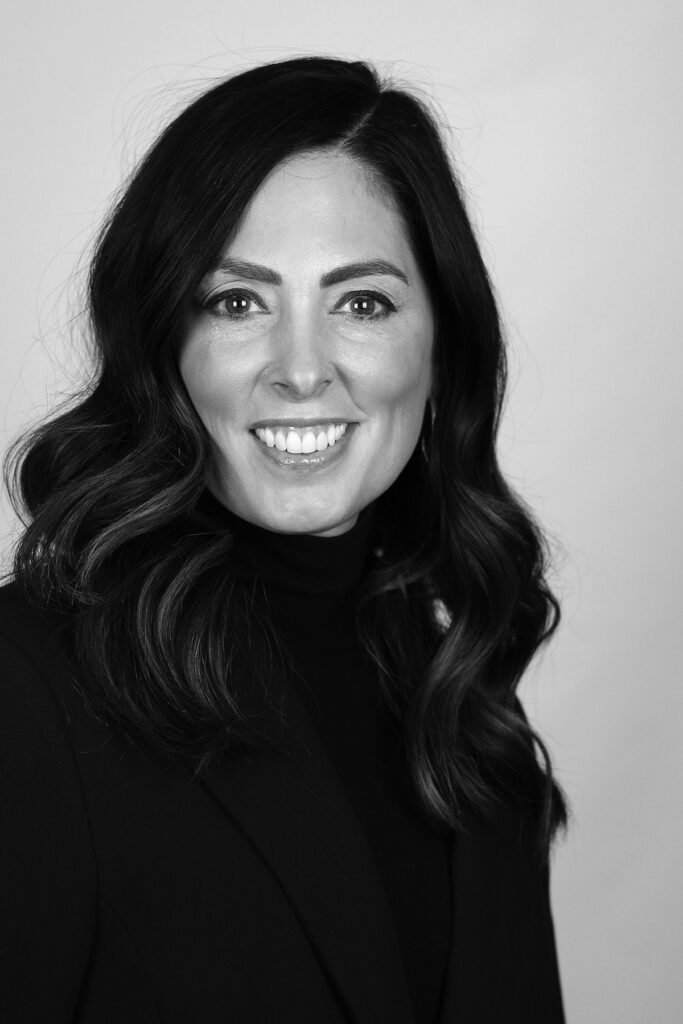 Kendra's career began in the clothing industry as a buyer for one of Canada's largest retailers. While learning the business of retail and working her way up the corporate ladder she was simultaneously renovating, flipping, building and selling homes. This sparked a love for design and construction which inspired her to make a career change. Moving initially into cabinetry, Kendra managed a team of 20 while defining product lines and streamlining the process. Her love for challenge and change landed her at Isabey Collective where she oversees our incredibly talented and dynamic team.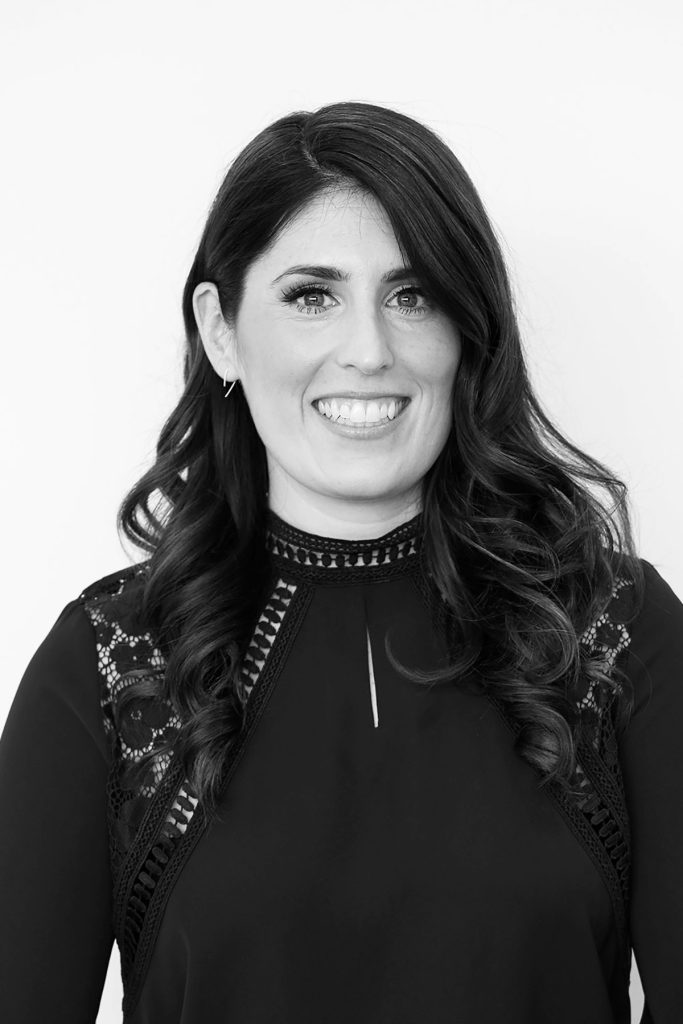 Alyx Walsh is an Interior Designer from the Okanagan, who has a passion for creating an environment her clients will love, through a job well done.
After studying at BCIT, Alyx has spent her time working on both residential and commercial design. She has a specialty in kitchen and bath design, mentored by one of the top specialists in the field.
Alyx loves to see projects come together like building blocks, with every piece of design as fundamental and harmonious as the next. She has a talent for so many things and is an integral part of our project management and furniture and accessory division.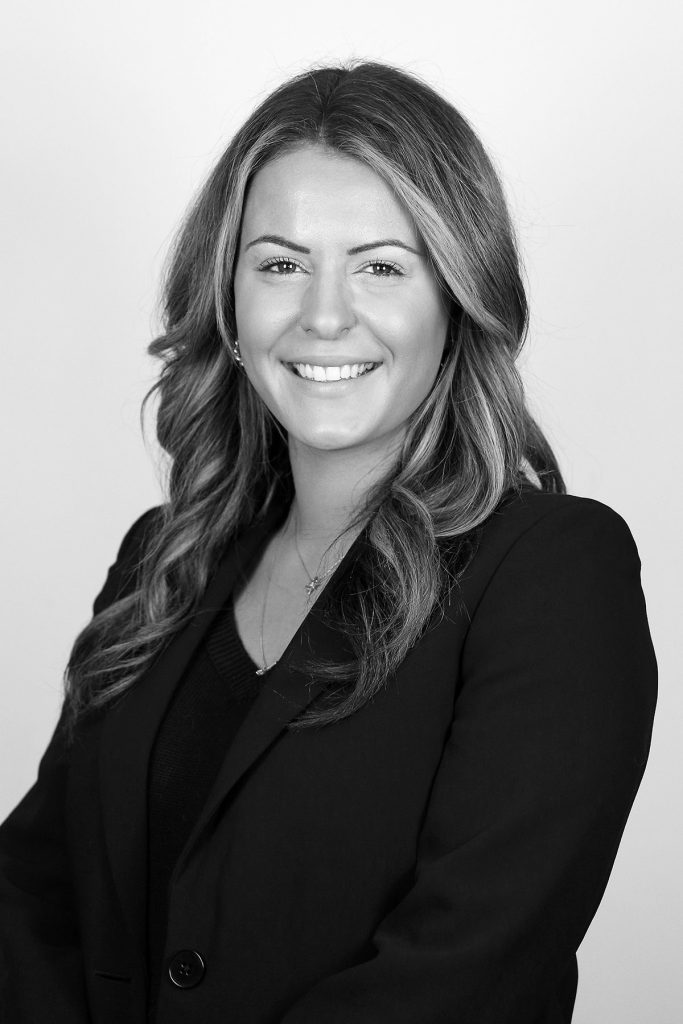 Nickie has a passion for people and community connection. Her career in marketing began working for one of Canada's largest premium fine dining restaurants. When the global pandemic shut down much of the world in 2020, she saw an opportunity to help brands promote themselves as they shifted into the online space, which is where she began her own digital marketing company. This successful business venture is ultimately what led her to Isabey Interiors. Coming from a background leading teams and working alongside other talented individuals, she knew the Isabey Collective presented an exciting opportunity to re-enter the corporate world. She looks forward to building new connections and showcasing the world-class designs, homes, decor and people at the Isabey Collective.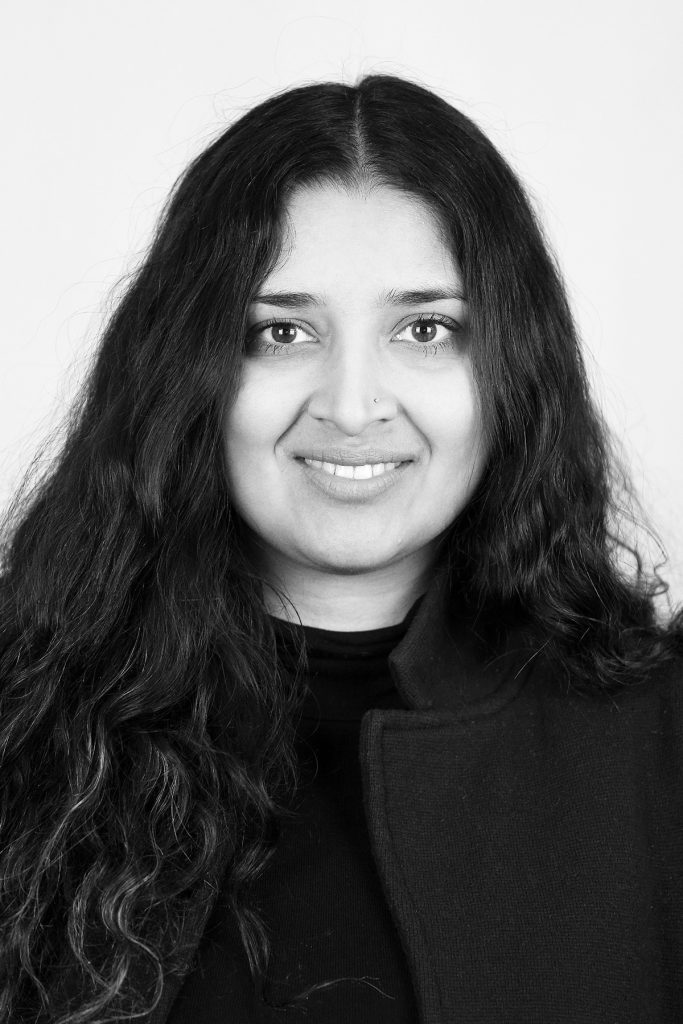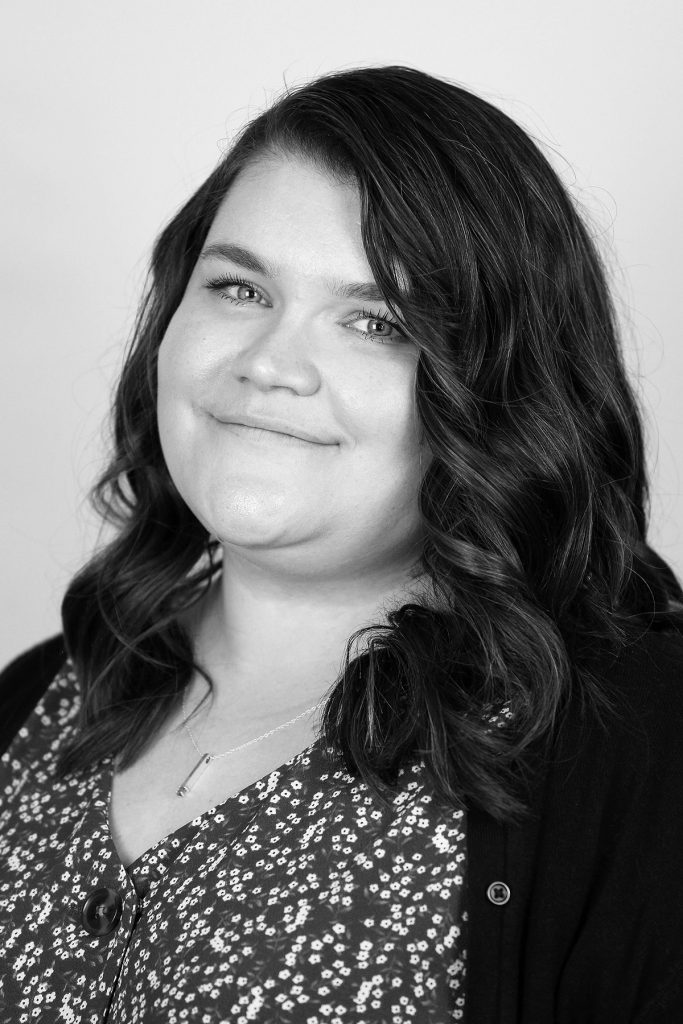 Kaitlyn graduated from post-secondary school with a BBA and a major in accounting. She is currently enrolled in the Certified Professional Accounting program, using hands-on experience with Isabey Interiors to qualify for CA status.
Motivated by perfection, Kaitlyn takes pride in her work as an accountant. She is passionate about the financial workings and data analysis of a company, and is relentlessly focused on improvement of existing processes. As a methodical worker, Kaitlyn is keen to learn the ins and outs of the ever-changing business that is interior design and construction.
Kaitlyn moved to Vancouver Island after growing up in Kelowna, and she enjoys the beautiful BC outdoors with her husband and son every chance she gets!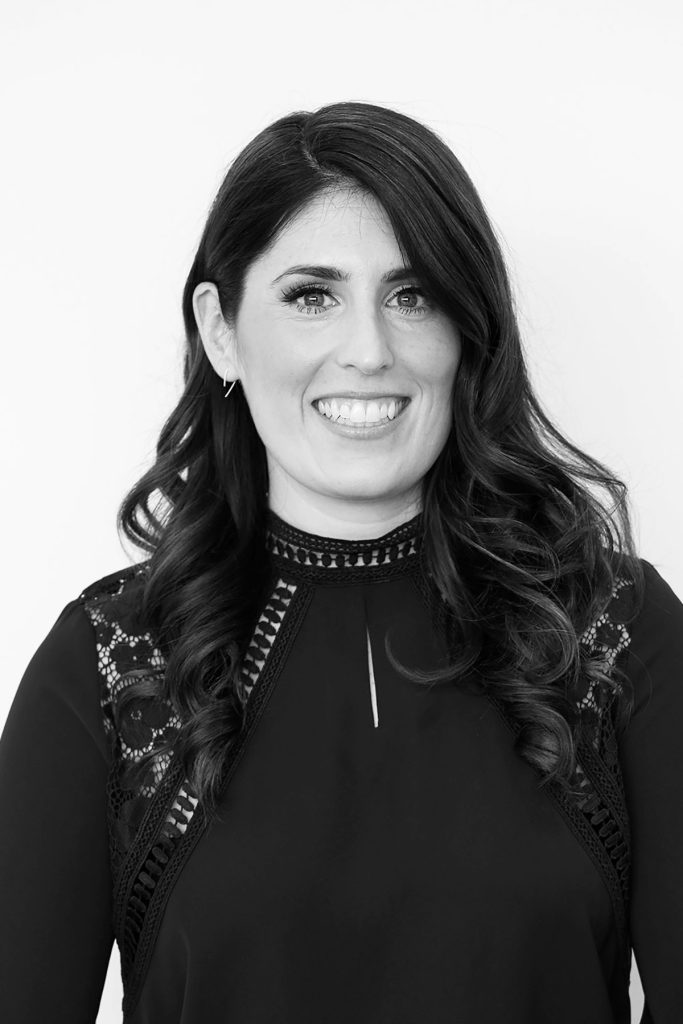 Alyx Walsh is an Interior Designer from the Okanagan, who has a passion for creating an environment her clients will love, through a job well done.
After studying at BCIT, Alyx has spent her time working on both residential and commercial design. She has a specialty in kitchen and bath design, mentored by one of the top specialists in the field.
Alyx loves to see projects come together like building blocks, with every piece of design as fundamental and harmonious as the next. She has a talent for so many things and is an integral part of our project management and furniture and accessory division.
Raquel's love of design is evident in every project.
Her years of experience in both multi-family homes, new builds, renovations, and commercial spaces will leave you feeling confident that your own project will be better than imagined. Her love of the industry fuels her passion in the ever changing world of design.
Raquel also understands the balance between beauty and function. When you meet Raquel, her positive spirit, fun personality and passion for your project will leave you excited to get started.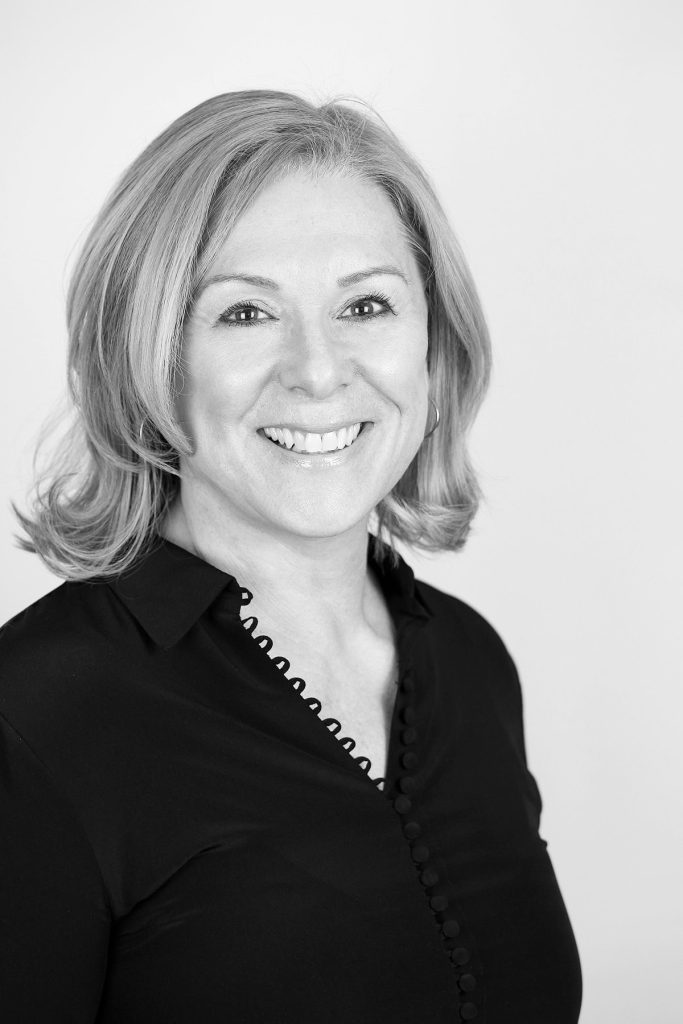 For over 25 years, Lynn has been creating stunning environments and the beautiful, functional objects and accessories that accent them.
Motivated by the love of exceptional design, Lynn works in a diverse spectrum of styles that marries intentional, thoughtful concepts with the client's own style. Her designs seek to enhance her client's daily lives in every way possible. Lynn is committed to introducing and educating clients to innovative ideas, products, layouts and concepts that meld beauty and functionality.
Lynn has travelled the world seeking out creative, leading design, attending interior events and shows across Europe, Asia, and North America. Before settling in Kelowna, and for many years, Lynn led the design team of her Toronto-based company, offering well-known home accessories and furniture brands, including nexxt, Enigma and AdV, to North American retailers.
Lynn's interiors and products have been featured in several Canadian and US interior and design-focused magazines.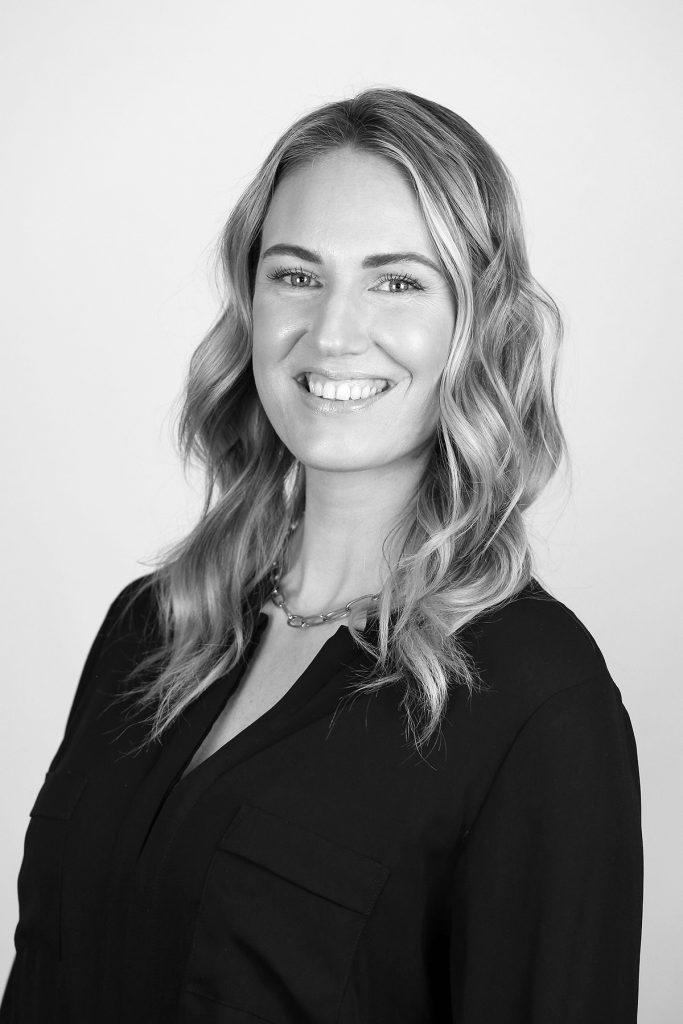 Katie, was born and raised in the Okanagan and grew up in an architectural family.
She is a creative who believes in the power of beautiful interiors to transform daily life. Katie is best known for creating polished spaces that are functional, friendly and beautiful on HGTV's Love it or List it Vancouver, alongside Jillian Harris. Each project speaks to her client's own interests, travels and lifestyle. She prides herself on her attention to detail, obsession with quality furnishings and love for local craftspeople.
She understands that to be truly successful at interior design you need to first establish a relationship with the client not the space. Katie believes every space should serve beauty and purpose, as well as bring a sense of peace and happiness to the home.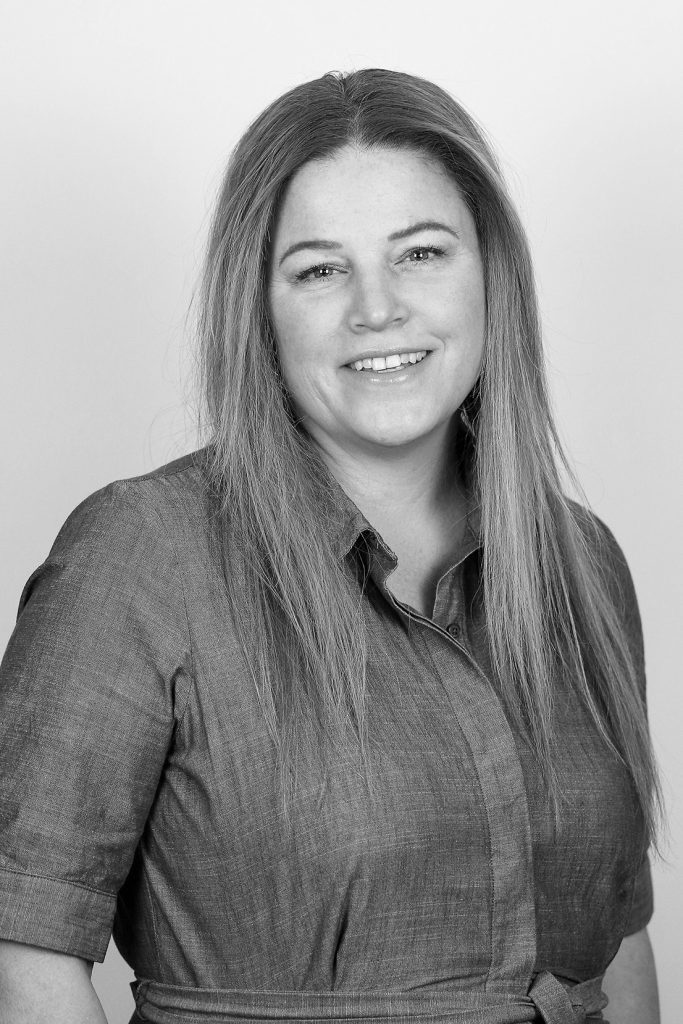 Sherry has made a mark as a distinguished designer in the Okanagan.
New builds, multi family, renovations, you name it. She loves to create a space that transforms the client's visions into their dream home by blending creativity and functionality. Not to mention, she is a multiple Okanagan Housing Award winner. She loves every aspect of design and has a keen eye for even the slightest details.
Most of all, Sherry is not afraid to step out side of the box and create something unique for each and every client.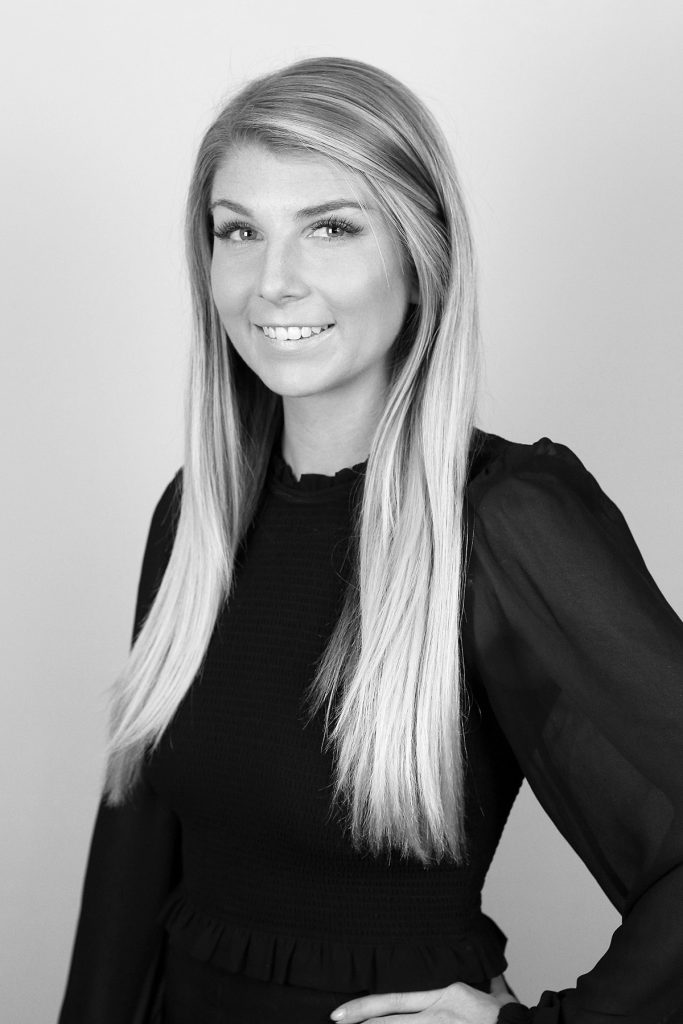 "Good design is obvious, great design is transparent."
Since day one Kelly has had a passion for design and a keen eye for detail. Being in the design world for 10 years now, Kelly has gained a large amount of knowledge in all aspects of design in both commercial and residential spaces. Working with reputable design firms and builders on multi-million-dollar projects she gained a vast understanding of overseeing all project phases from concept designs to product selections while managing budgets and strict timelines throughout each project.
Kelly is best known for demonstrating her design skills through 3D modelling, quality renderings, video walkthroughs along with producing full sets of working drawings. Kelly loves all things design and is inspired to take on challenging projects that require thorough and high-level detail.
Kelly believes a great design starts by understanding her client needs and bringing their vision to reality through the creation of unique, functional & innovative designs custom to suit each individual project & environment.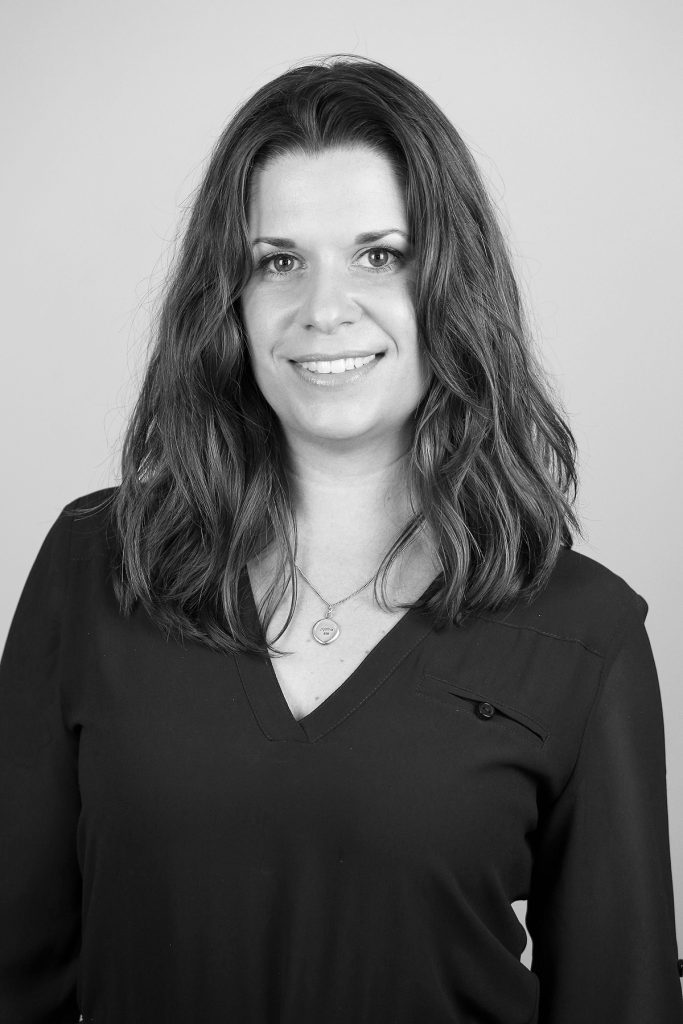 Corinne has spent nearly two decades in the Interior Design community in multiple markets, specializing in Kitchen & Bathroom Design.
Undoubtably, her first passion is getting to know each of her clients, so she can create spaces that are both beautiful, and functional. She believes that the home is a reflection of the individual, and each home should feel like a sanctuary. Watching a concept come to life is part of the reward of interior design, and it drives her to take on almost any challenge. She loves the ever-evolving nature of design, and is fascinated by new products and ideas.
Corinne has had the opportunity to work on multiple award-winning show homes, lottery homes, multi-family projects, and renovations. Her knowledge of the construction industry comes from hundreds of completed projects, both large and small. Her goal is to make the design process a fun, and exciting experience, while setting up achievable timelines and expectations for her clients.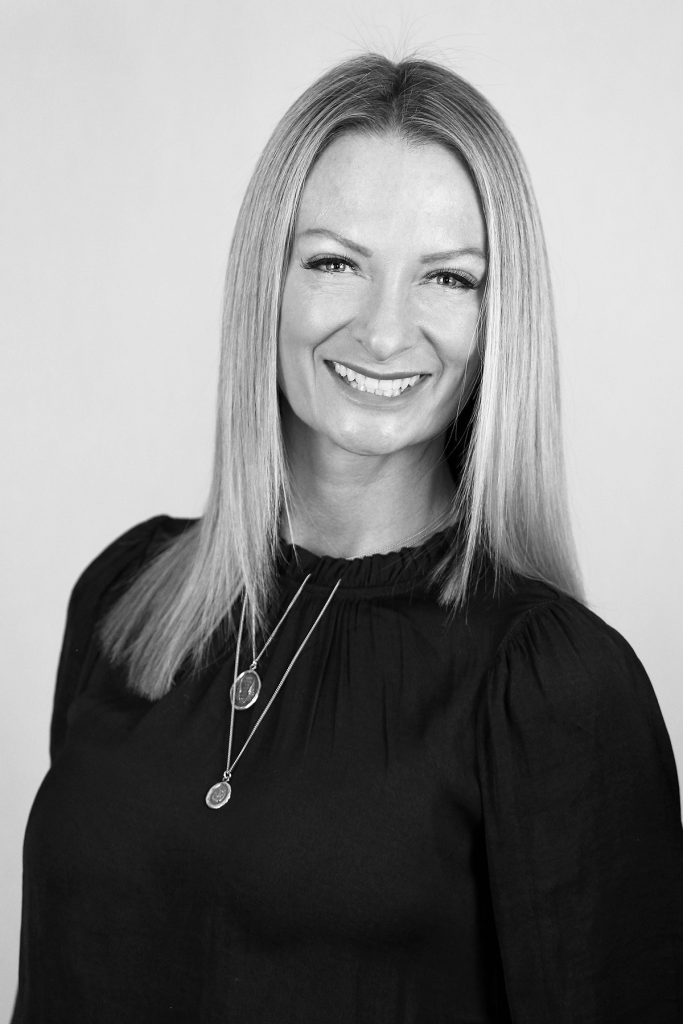 Brooke has a reputation for creating beautiful, timeless spaces using a variety of budgets, styles and timeframes. Her love for design has shone through projects ranging from new build construction, renovations, and commercial properties.
Brooke's client-centred approach to design has led to long-lasting, positive relationships with clients and trades alike. Her ability to develop client relationships built on trust and confidence has been key to her success in this industry.
With over 9 years experience, Brooke has an innate desire to create and execute design plans that exceed client's expectations. Watching a design plan grow from thoughts on paper to a finished product is one of the rewarding aspects of this industry that drive her to create innovative and thoughtful spaces for her clients.
"My goal when planning a space is to create the perfect balance of beauty and function. Each space should clearly reflect the client's personality while being functional at the same time. Any space a client has entrusted me with will be unique and timeless - you will not find a replica of your room in another home."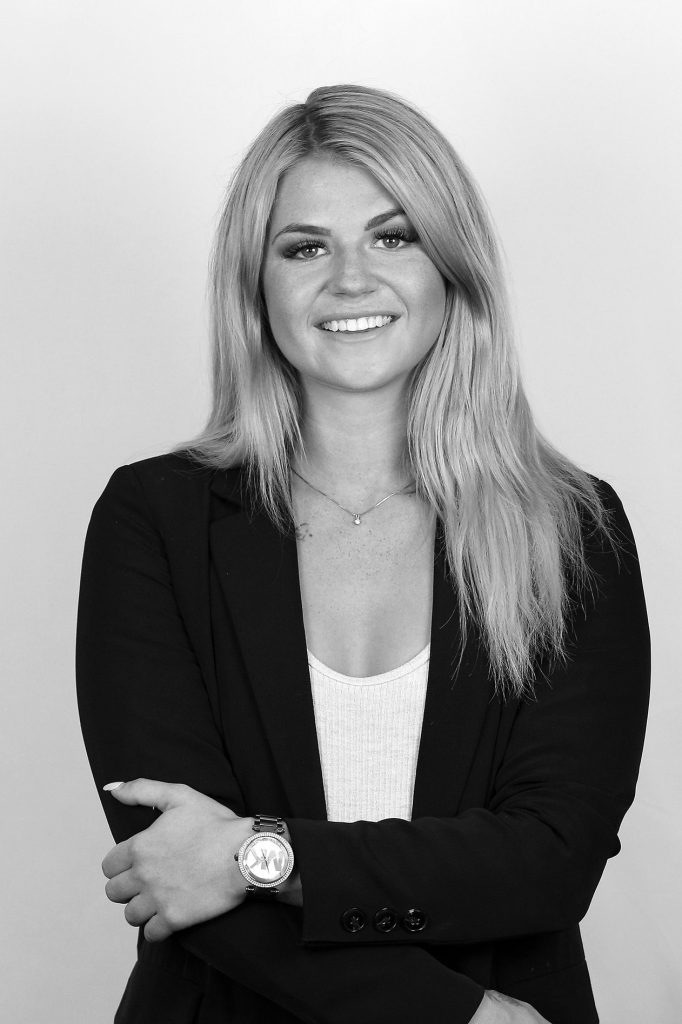 Brooklyne was born and raised in a small town in central Alberta. She moved to Lethbridge to complete her Interior Design program and then moved to Kelowna BC, to complete her practicum at Isabey Interiors. Her goal was always to move to the Okanagan to design residential homes. Upon completion of her practicum she was hired on as an interior designer with Isabey Interiors.
Brooklyne has always had a passion for design and creating welcoming spaces. She believes the most important thing for your health is surrounding yourself in a space that brings you joy. This is why she became an interior designer, to help create these spaces for her clients.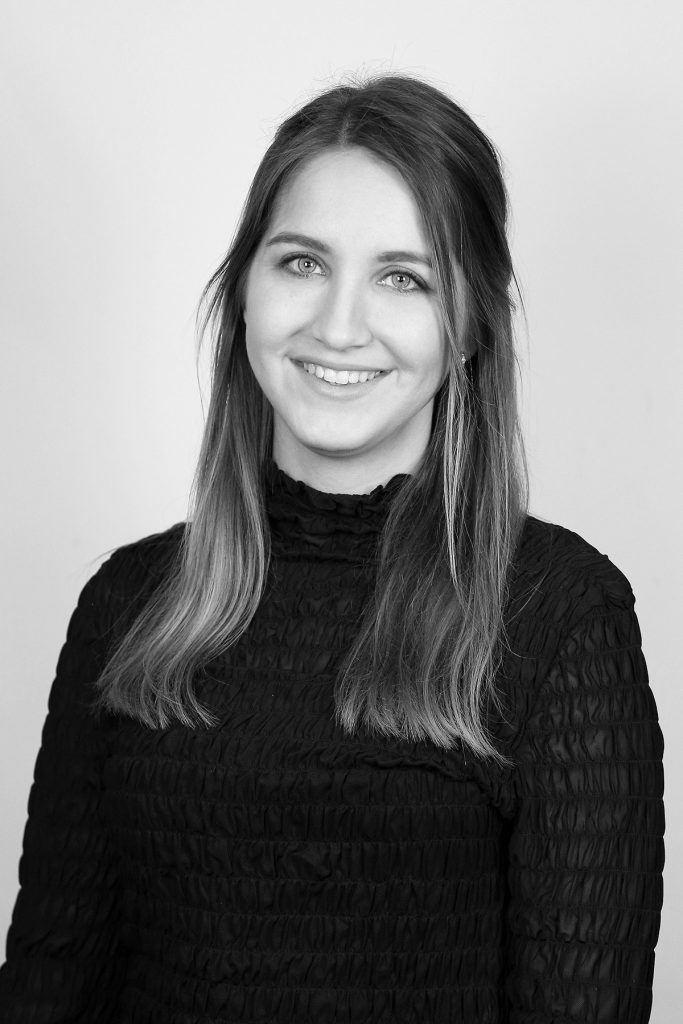 Born and raised in Kelowna, BC, Avery took interest in Interior Design at a young age.
Enrolling in the Centre for Arts and receiving her Advanced Diploma in Interior Design in 2018. After graduation, Avery found herself working in commercial office design. Knowing her passion was within residential design, Avery took a leap became a Design Technologist at Isabey Interiors. Avery now works alongside 5 different designers on a variety of residential homes, creating beautiful renderings, look books, and specification documents.
Avery fell in love with the problem-solving process in interior design; creating something out of nothing. Avery finds joy and passion in creating unique and out-of-the-ordinary spaces for her clients.
Although she is quite drawn towards transitional design, she has an appreciation for the variety and essence of all design styles. Her passion is for residential interior design because she loves the idea of creating a house into a home, where her clients will raise families and make memories.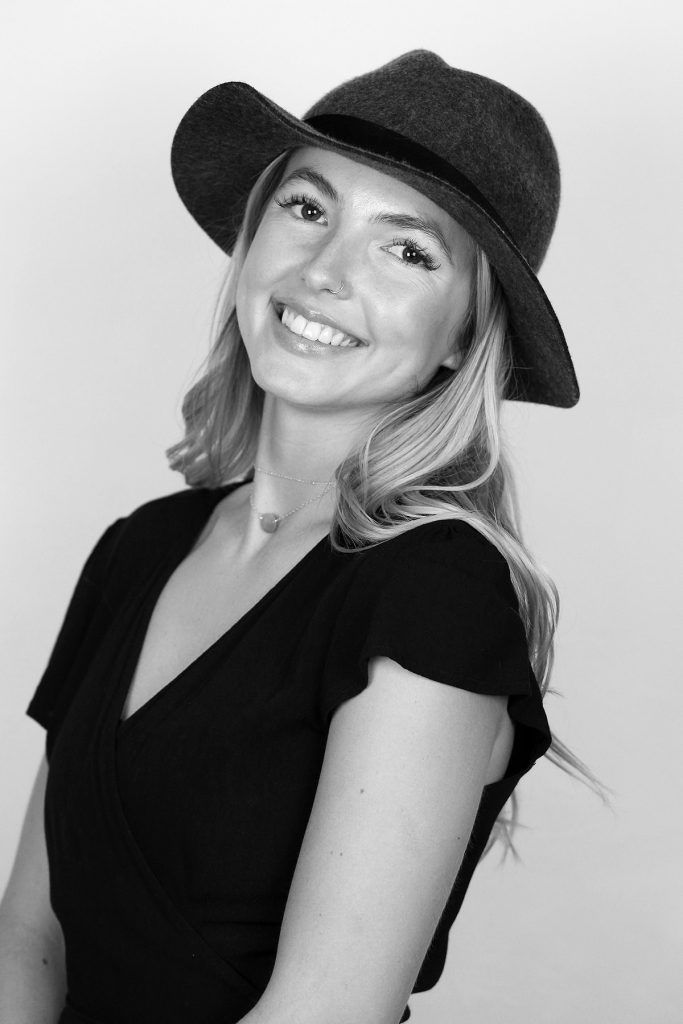 Josee Edgecombe is a BBA graduate who shows a strong passion for the material she creates. Throughout post secondary, Josee found a desire to immerse herself in the world of business and marketing as it gave her an opportunity to exhibit her creativity. After various administrative and marketing roles in the architectural industry, she was captivated by the world of interior design and enrolled in the Interior Design program at BCIT. Once complete, Josee's prominent determination and enthusiasm should set the stage for her in the industry.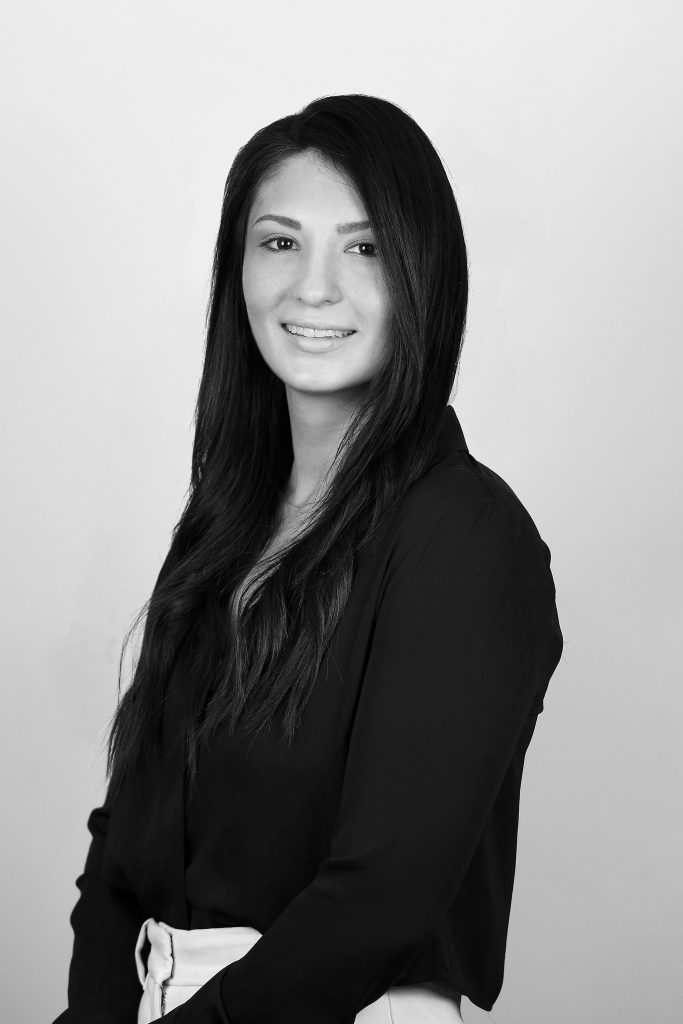 Originally from Toronto ON, Diana moved to the Okanagan to complete her Bachelors Degree at UBCO. She soon after began a career in media relations as a Marketing Coordinator, gaining valuable practice in all aspects of the creative development process. Her creativity and love of architecture lead her to pursue a career in design, completing her Interior Design Diploma and specializing in spatial planning and 3D renderings.
Her strengths lay in project management and conceptual implementation, as well as CAD drafting, construction and millwork drawings. She is currently working towards obtaining her industry recognized NCIDQ certification.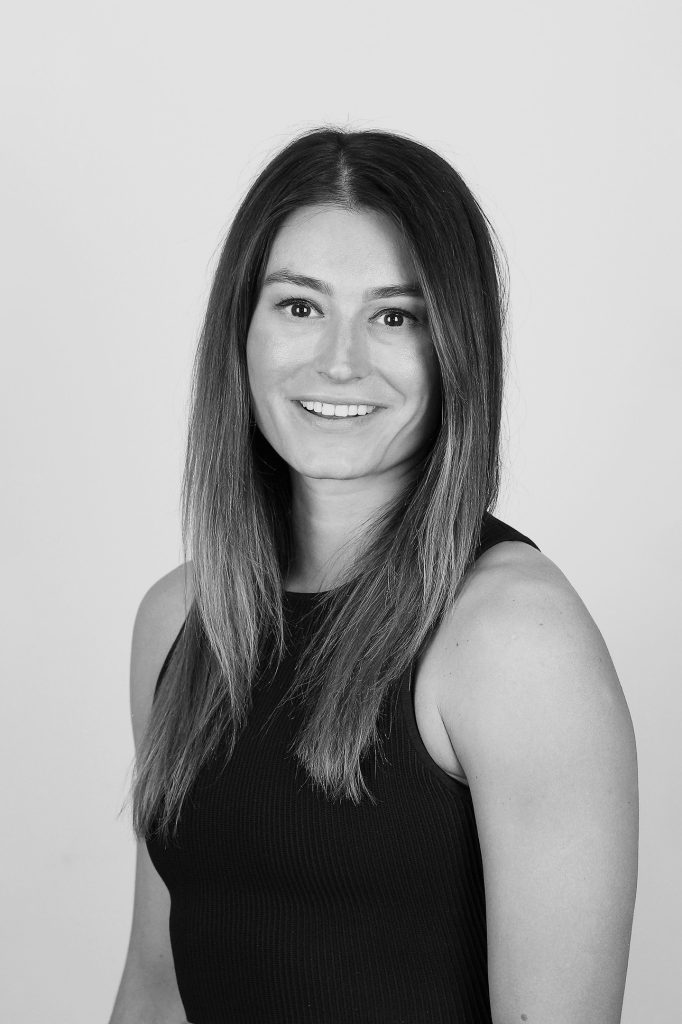 Christina is an interior designer with over a decade of experience. She began her career specializing in millwork and fine cabinetry design which earned her several prestigious awards. Through her passion for design, she broadened her portfolio to include world class full spectrum interior design projects. From renovations to new builds, Christina brings her clients vision to reality and has fun along the way! Christina is a Kelowna local since the age of four and has spent much of her life admiring and enjoying the beautiful region that we live in. You can find her thrill-seeking on mountain bike trails, snowboarding & ski touring during her spare time.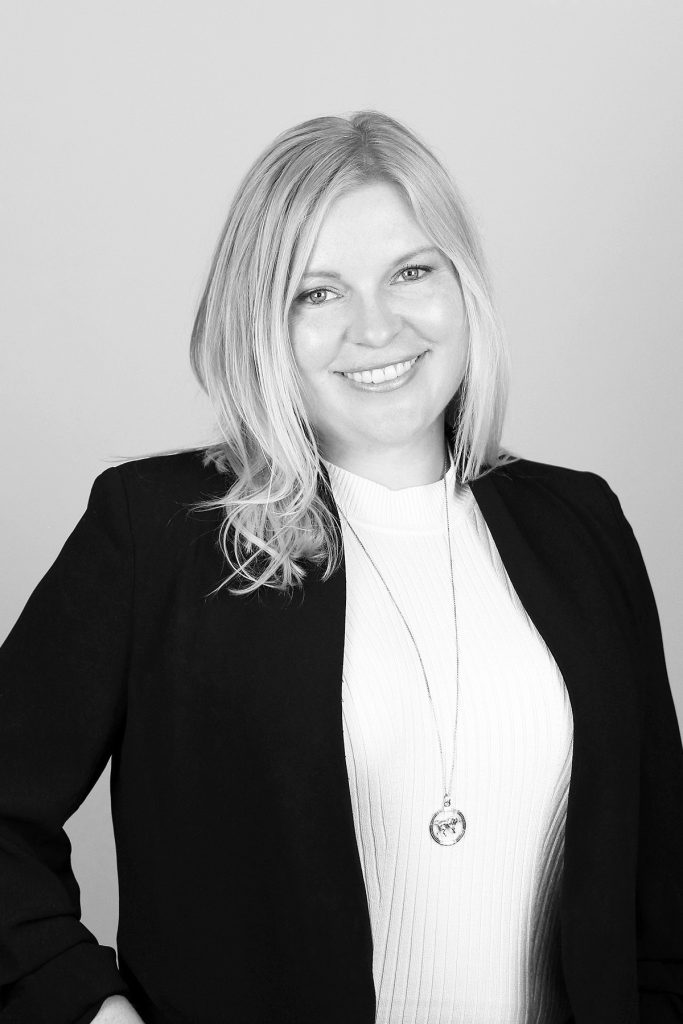 Jaimie grew up in the Okanagan Valley and has experience in both residential and commercial design and construction projects. Her passion for interior design prompted her to switch careers after spending 15 years in broadcast journalism (though you may sometimes still hear her on CBC Radio!). She believes, like journalism, good design starts with creativity, connection and understanding the story of both her clients and their spaces.
Jaimie has worked as a designer, project coordinator and project manager at all levels of the design build process from initial concepts and selections to managing quotes, subtrades, schedules and budgets. Her down-to-earth and relationship-based approach has led to long lasting connections with clients and trades alike. While she loves helping homeowners create their perfect dream space, Jaimie thrives on the problem solving aspect of high-traffic design intended for the general public and will apply the same care and attention regardless of the project size.
Whether the project is a kitchen renovation, a medical clinic or a commercial exterior, Jaimie strives to tailor the design to each client so the finished space is functional, beautiful, timeless, unique and loved for years to come.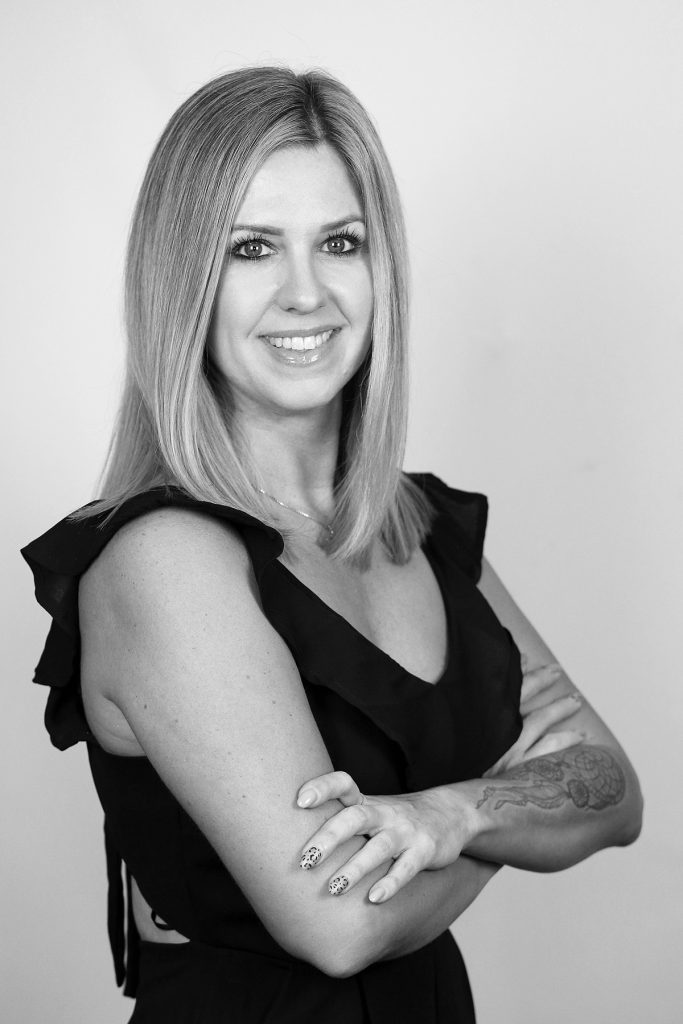 Jamie was born and raised in Kelowna, BC. She has always had a life-long passion for style, design and people. She's always been artistic, with a flair for function and form.
Jaimie brings inspiration and imagination to each project she's involved in. Her commitment to understanding and delivering on her clients' wants and hopes is her top priority; she helps homeowners love their important rooms and spaces.
Her design philosophy is:
'Designers see ourselves as storytellers. Clients hire us to write their biographies, but instead of words we use fabrics, furniture, architectural elements and of course personal items that are important to them."
When not designing, she spends her time with her family, playing soccer and exploring the great Okanagan outdoors.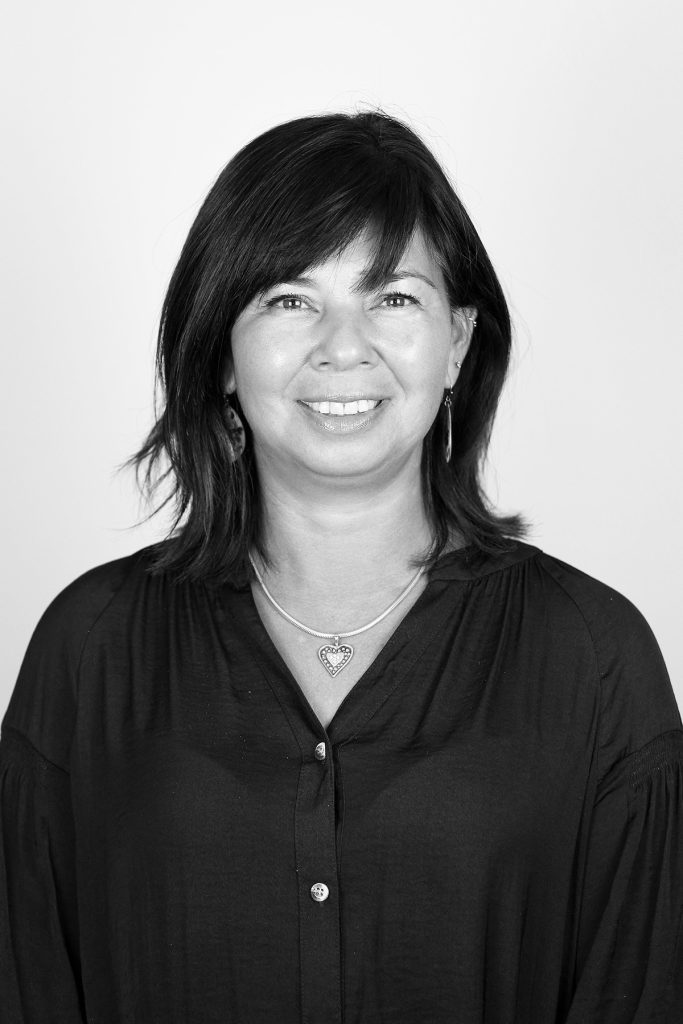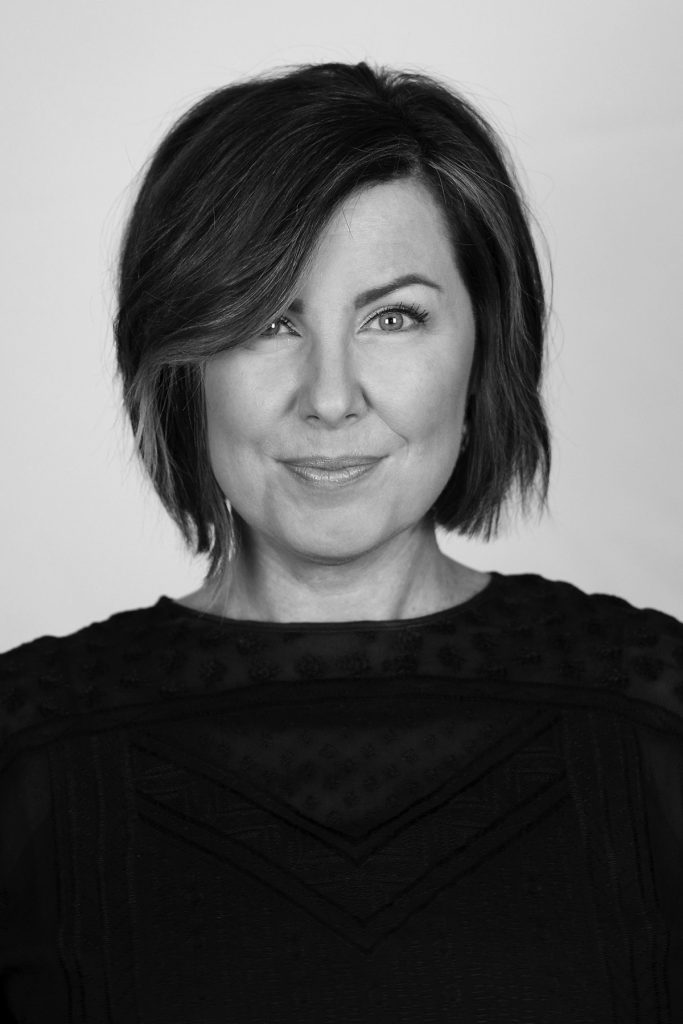 For the last 15 years, alongside a successful real estate career with an international luxury brokerage, Taylor has been staging aspiring houses to sell and styling inspiring homes to live in. She has travelled the globe and finds inspiration everywhere, in everything.
Taylor embodies an energetic spirit full of passion for her projects and a love for her clients. She will deep dive into your needs and desires and strives to deliver all that you hoped for and more than you dreamed of. To her, making sure you enjoy the process, is just as important as the destination itself.
When it comes to styling, simply put, Taylor believes it is an outward expression of your inner soul. Your home tells the story of your life. It should be an extension of who you are, with some magic of all that you want to be.
From daily function to mental clarity, and productivity to creativity… never underestimate the impact great design will have on your daily life.
Far beyond the individual items themselves, it is the feeling they evoke when curated together with thoughtful intention and sophisticated restraint. Whether it's a calm and serene environment or a bold and exciting one… Your space should be beautiful, functional, with a splash of unexpected but most importantly, you should feel proudly peaceful, happy, inspired and, you should feel completely 'at home'.
This… is the beginning, middle and end of every great design and your story.
Together, let's write your next chapter!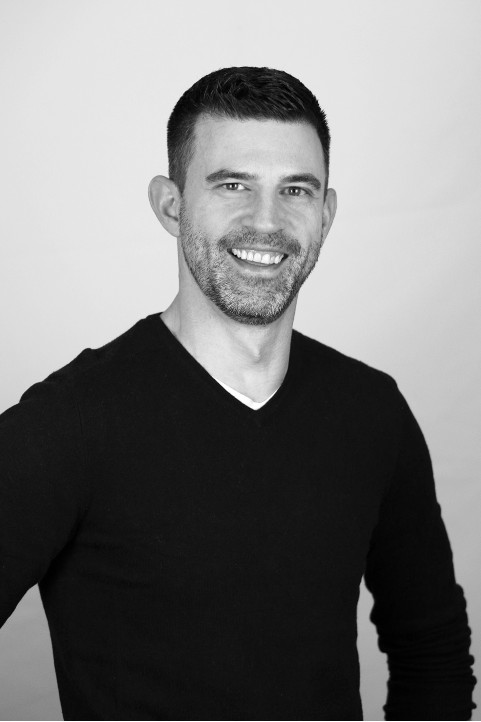 Mike is a custom home designer and construction consultant with 20 years of industry experience in both design and construction management. Originally from the Okanagan, he also spent 5 years designing and building overseas. The primary goal is listening to the client's needs and desires and bringing them to fruition all while implementing practicality and value engineering. Mike's passion lies within the creation process and designing something different that stands out from the rest. From BIM modelling, 3d renderings and virtual reality walkthroughs to complete construction drawings, Mike also provides design and quality control oversight to his projects until completion.
If he's not in the office, you will find him working on cars or discovering the latest tech for the design world.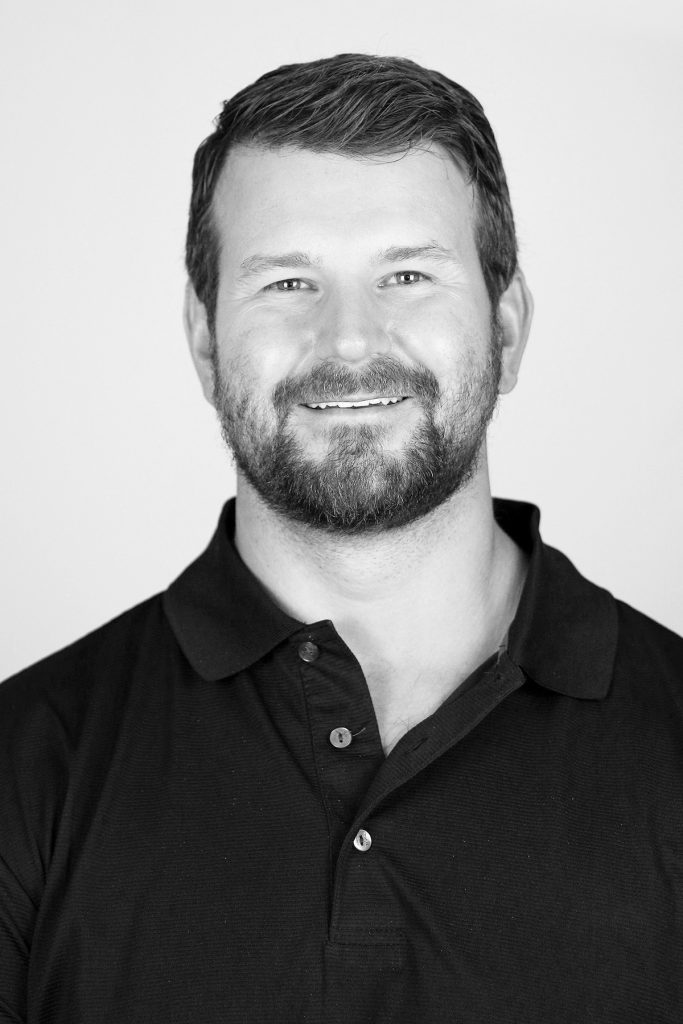 Slade grew up with a family of builders on Vancouver Island. Watching his father build homes and helping on job sites throughout his childhood, he always knew this is what he wanted to do with his life. He pursued his career in construction, and for 4 summers, Slade also fought wildfires for the Ministry of Forrest. It was an experience he feels that everyone should have; the bond you build with your co-workers is second to none!
Slade was drawn to Isabey Home for the ability to work on world-class projects, and also to be part of a team that is creating something really exciting in it's industry. In his free time, he is typically working on a home improvement project, or out on the golf course shooting well above par.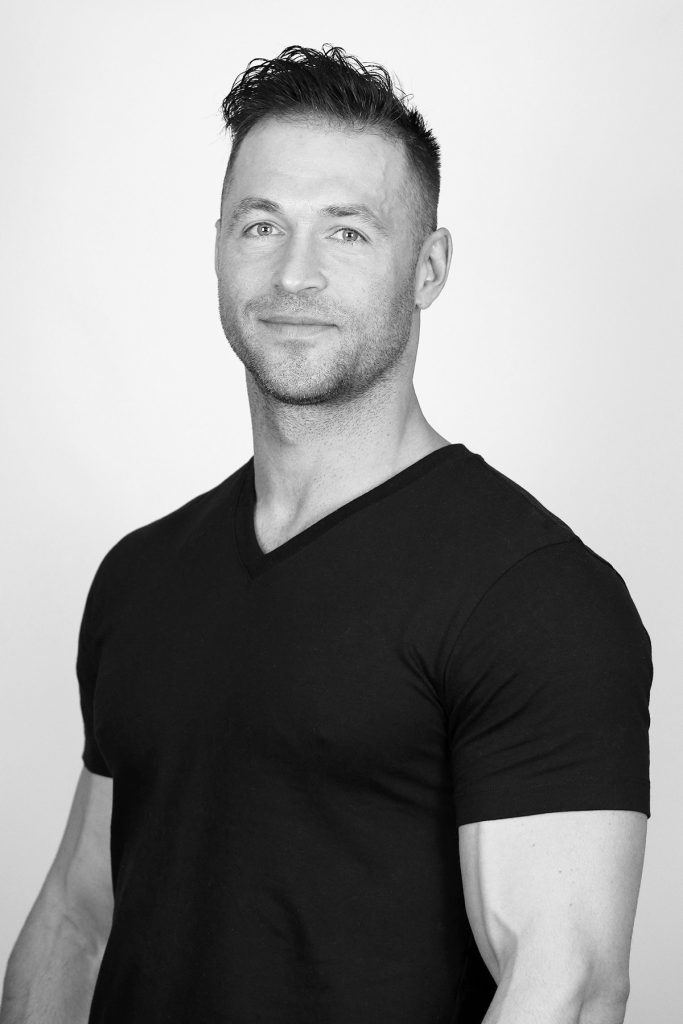 Jared was born just outside of the small village of Rama, Saskatchewan where he grew up with his three siblings on a grain and dairy farm. When Jared was 17 years old he left his hometown and headed to Calgary where he entered the drilling industry. He spent almost 20 years traveling across BC, Alberta and Saskatchewan wearing many different hats in this industry. When Jared wasn't working on the rigs he would spend his time working in the construction industry throughout the Okanagan and Alberta.
After welcoming his son into the world last year he decided that life on the road wasn't ideal and wanted to pursue a career he was more passionate about and one that would keep him home with his family. He was extremely lucky to cross paths with Team Isabey and well, the rest was history! To be part of a team that is as talented and driven as this team is more than most could ask for and has become a second family for him.
When Jared isn't working he enjoys spending time with his children, girlfriend and his friends and family. He also enjoys any sports that challenge him, hockey and golf definitely being his number ones! He has always been an avid traveller and looks forward to all the adventures the future holds for him in both his career and personal life!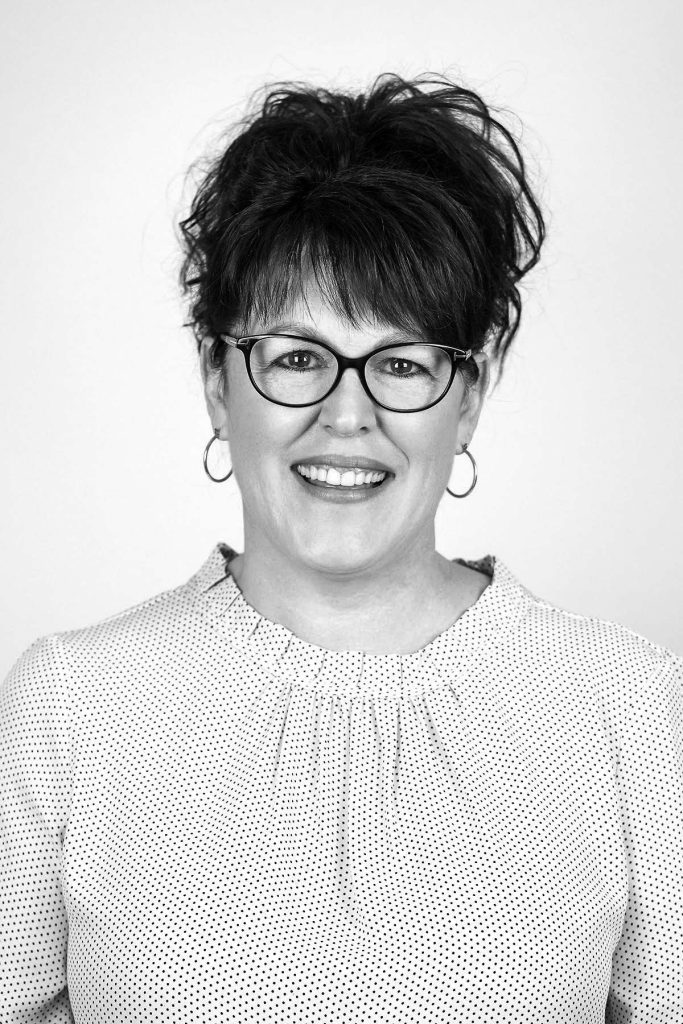 Sheri has called Kelowna her home since 88'. The Okanagan is where she is started her family of four, became an avid volunteer and found her love for gift giving.
After having her two daughters Marissa and Caitlin, Sheri decided to stay at home with her girls. During this time, Sheri dedicated herself to volunteering and fundraising, spending many hours at the rink, where one of her daughters grew into a competitive ringette player. Through this endeavor, Sheri began curating draw prize gifts to fundraise for tournaments and discovered her talent and love for gift giving. Not only did Sheri dedicate her time to tournament organization but also towards the Kelowna Cancer Centre, volunteering in Chemotherapy for many years.
Fast forward to 2020, amid a pandemic Sheri decided to take a leap into her undeniable talent in gift curation, and started giftology, a gift curation company. As the success of Giftology took off, Sheri found herself perusing through the variety of products that Furnish holds. One thing led to the next and Trisha Isabey offered Sheri a job to open Furnish for You, Furnish's gift giving department.
Now curating roughly 2000 boxes and baskets a year, Sheri has fallen in love with working alongside other talented women and creating beautiful gifts that make her clients' day.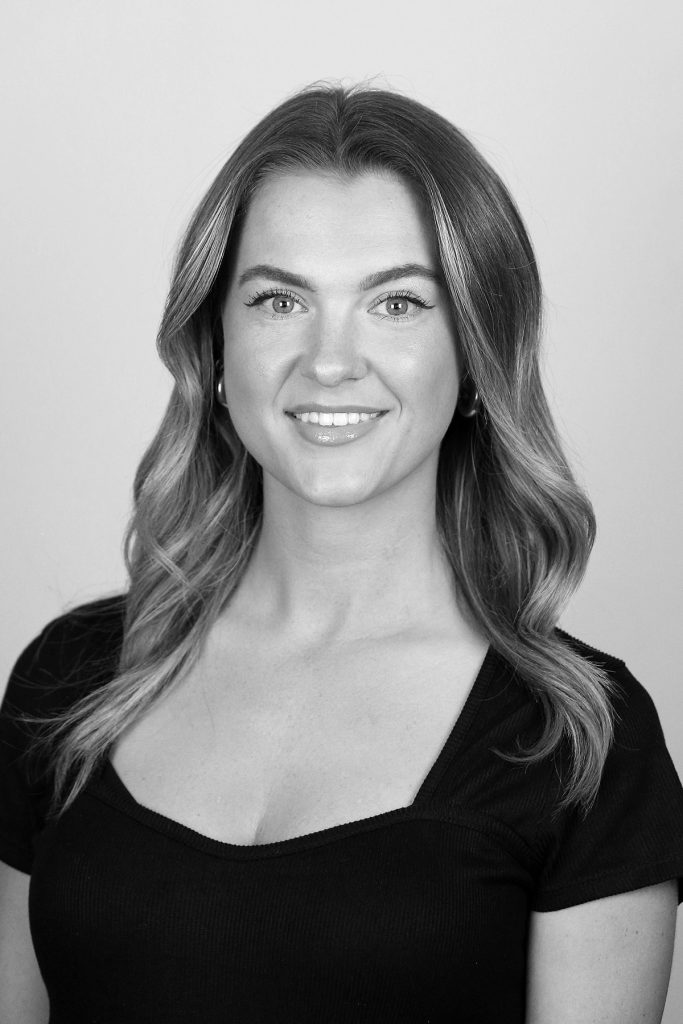 Imaginative, progressive and results-focused, Heather thrives in her ability to wear multiple hats. However, no matter what role she has found herself in, one thing remains a top priority, community. Heather places immense importance on workplace community and creating a company culture that is inclusive and diverse. Carrying these same values throughout her career, Heather has a rewarding track record of building brand awareness and client relationships that lead to sales growth and company success in a variety of industries.
With an education in Fashion Business & Creative Arts and experience managing industry-leading wine & spirit and fashion brands, Heather has always had a passion for the art of design and attention to detail. While artistic elements spilled over into all aspects of her life, it was no surprise when Heather began working at The Isabey Collective. Demonstrating the power of collaboration, The Isabey Collective proves to be a perfect home for her and she is excited to be a part of its expanding future.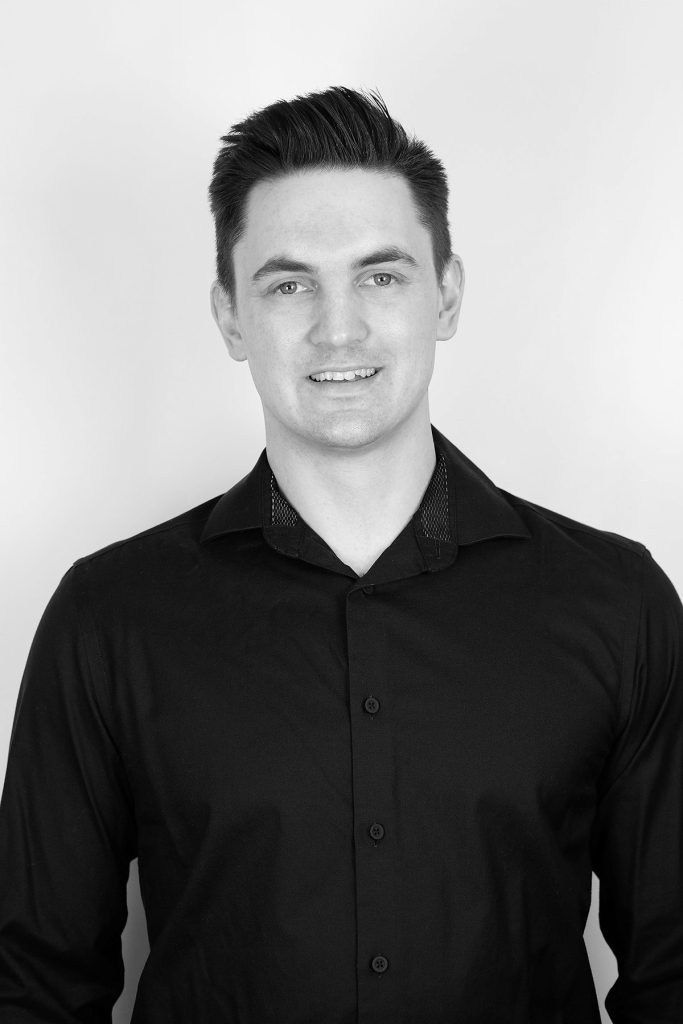 Mitchell believes in doing the job once and doing it right.
This is why he takes such pride in all of the work he does. He takes the utmost care and attention to make sure every product is one that you will love and enjoy for years. As an unconventional thinker, he is always bringing new ideas to the table. The need to know the how and why of how things work, he is always learning new products, ideas, and techniques to get the job done.
In his previous years he owned a delivery service company. As a local delivery driver he understands the importance of communication and great customer service. He is always ready to lend a helping hand. Mitchell is also Certified in Nutritional Health and Body Movement.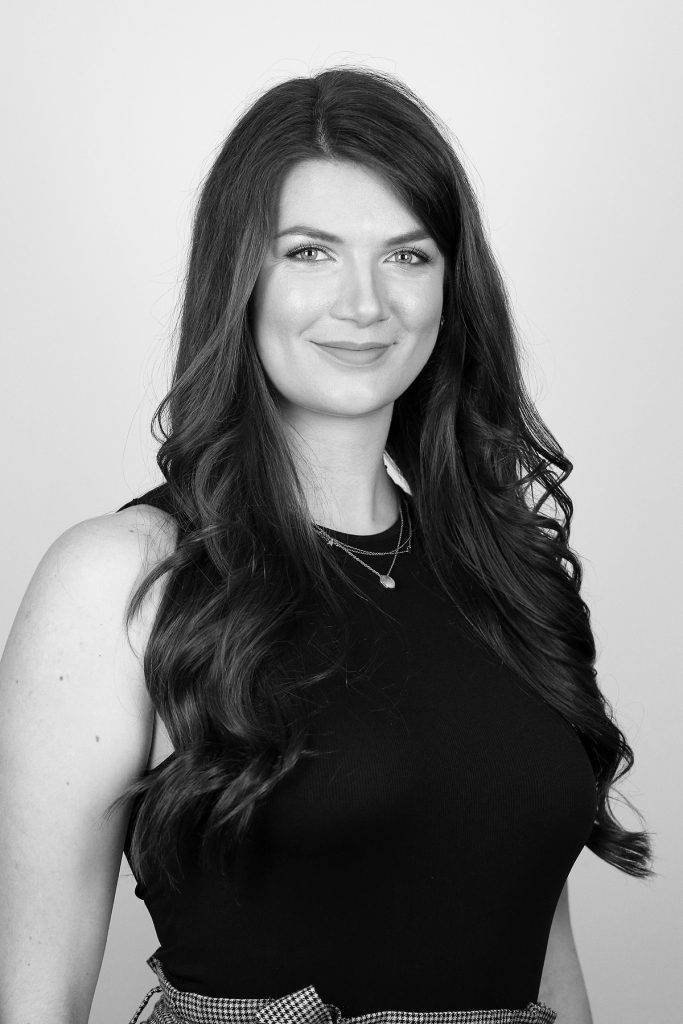 Megan believes that every home should be both functional and beautiful, and tell the story of the people who live there. She earned a degree in Business Management from UBC Okanagan, after which she began her career in advertising sales, administration, and project management. During this time, she worked for a modular home builder where she was inspired to pursue her creative side. This led her to become a Certified Interior Decorator.
Having called Kelowna home her whole life, she has a deep love for the Okanagan and the people who live here. She is detail-oriented, creative, and has a talent for building lasting relationships. To her, taking a genuine interest in people is key to helping them discover their personal style. Megan brings these skills and experience to her dual role as Executive Assistant for the Isabey Collective, and Sales Associate at Furnish. She is excited to be part of the Isabey Team, and eager to help customers find the perfect pieces for their space that bring them joy.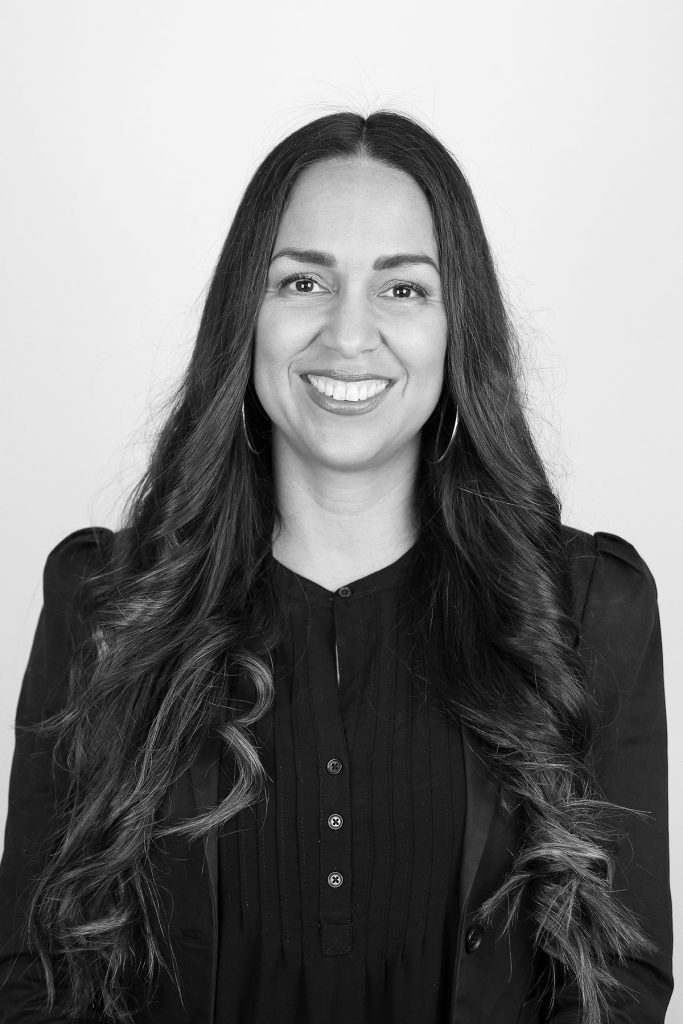 Coming from a Mexican background Graciela truly believes "Mi Casa es su Casa" as she will help you create your dream home as if she was creating hers.
Graciela's sense of adventure and love for travel came from living in Dubai and working for Emirates Airline. This gave her the opportunity to travel the world and visit many exotic and exciting places. She learned of their many different cultures and traditions which now reflects on Graciela's unique sense of colours, patterns and textiles. She loves to bring flare to a space with bold, bright colours.
Graciela believes your home should tell your story, cherishing your memories from the past and reflective of the life your living today. She would love to help you create your own story and warmly welcome you when you come to shop and visit at Furnish.

The Intention of Design
Photos Courtesy of Poglia.