Isabey Interiors is an award winning design company based in Kelowna, BC, specializing in both residential and commercial designs. That is what we do, but not who we are. We are a team of people who care about our projects. We approach each design with the same objective – to ensure our clients' needs are met, and to do what we can to make it an enjoyable process. Your project should reflect your needs and who you are – that is what will make you fall in love with your space.
There are notable differences in working with Isabey Interiors. You will work with more than one designer on a renovation project or new home build. The entire process is considered at the very beginning – landscape design, furniture planning and more. This will provide you with the best result for your project.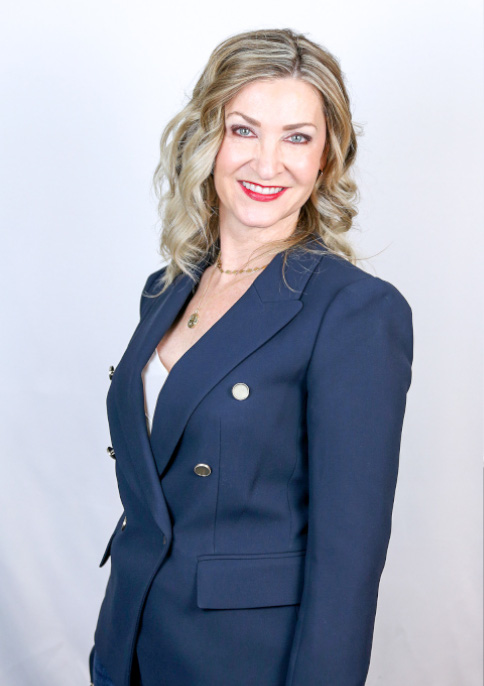 Trisha Isabey is an award winning Interior Designer and founder of Isabey Interiors.
Her background is in finance, where she spent 15 years learning about and working in the investment industry. In 2013 she began her career in the Interior Design industry, founding Isabey Interiors. Her love of design was rivalled by her love of business building, and she decided to create her design company based on her previous career. This meant a completely different approach.
She believes in working with a team of people with different specialties. The design world has many different roles – each with its own challenges. Trisha has built her team to accommodate those challenges with specialists. The other area she focused on was to enable an easier process for builders and homeowners, by offering services that cover the entire build – from construction drawings to complete furniture and art installation.
Trisha has lived in Kelowna since the early 80's. She and her husband Kevin have 2 children and enjoy the lake life that the Okanagan has to offer.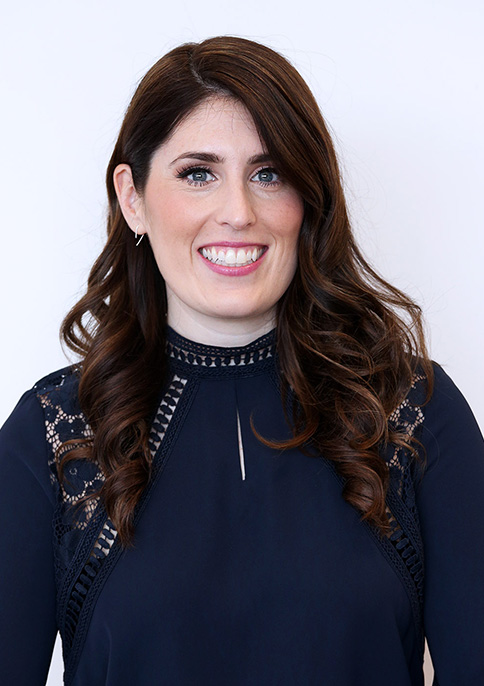 interior designer
ALYX WALSH
Alyx Walsh is an Interior Designer from the Okanagan, who has a passion for creating an environment her clients will love, through a job well done.
Studying at BCIT, Alyx has spent her time working on both residential and commercial design. She has a specialty in kitchen and bath design, mentored by one of the top specialists in the field.
Alyx loves to see projects come together like building blocks, with every piece of design as fundamental and harmonious as the next. She has a talent for so many things and is integral in project management and is a big part of our furniture and accessory division.
Operations Manager
Kendra Dunn
Kendra's career began in the clothing industry as a buyer for one of Canada's largest retailers.
While learning the business of retail and working her way up the corporate ladder she was simultaneously renovating, flipping, building, and selling homes. This sparked a love for design and construction which inspired her to make a career change. Moving initially into cabinetry Kendra managed a team of 20 while defining product lines and streamlining the process. Her love for challenge and change landed her here at the Isabey Group and she's excited to be a part of this incredibly talented and dynamic team!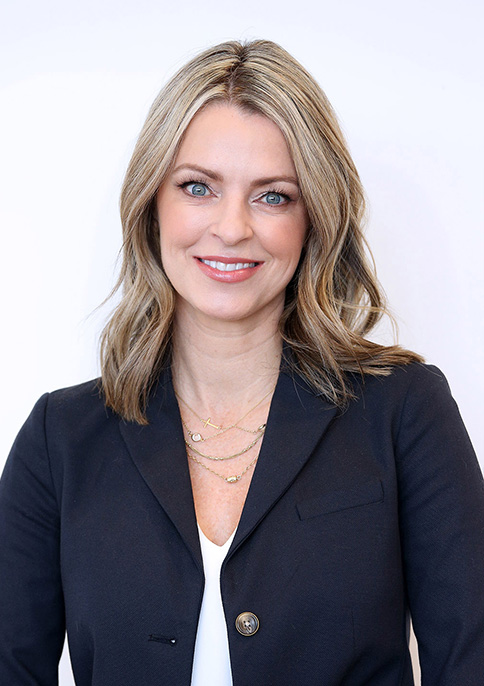 interior designer
Raquel Millikin
Raquel's love of design is evident in every project.
Her years of experience in both multi-family homes, new builds, renovations, and commercial spaces will leave you feeling confident that your own project will be better than imagined. Her love of the industry fuels her passion in the ever changing world of design.
Raquel also understands the balance between beauty and function. When you meet Raquel, her positive spirit, fun personality and passion for your project will leave you excited to get started.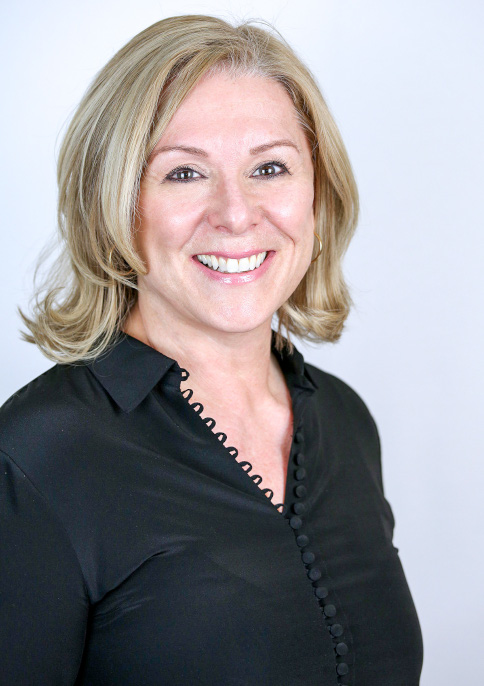 interior designer
Lynn Burkart
For over 25 years, Lynn has been creating stunning environments and the beautiful, functional objects and accessories that accent them.
Motivated by the love of exceptional design, Lynn works in a diverse spectrum of styles that marries intentional, thoughtful concepts with the client's own style. Her designs seek to enhance her client's daily lives in every way possible. Lynn is committed to introducing and educating clients to innovative ideas, products, layouts and concepts that meld beauty and functionality.
Lynn has travelled the world seeking out creative, leading design, attending interior events and shows across Europe, Asia, and North America. Before settling in Kelowna, and for many years, Lynn led the design team of her Toronto-based company, offering well-known home accessories and furniture brands, including nexxt, Enigma and AdV, to North American retailers.
Lynn's interiors and products have been featured in several Canadian and US interior and design-focused magazines.
Interior Designer
Katie Nesbitt
Katie, was born and raised in the Okanagan and grew up in an architectural family.
She is a creative who believes in the power of beautiful interiors to transform daily life. Katie is best known for creating polished spaces that are functional, friendly and beautiful on HGTV's Love it or List it Vancouver, alongside Jillian Harris. Each project speaks to her client's own interests, travels and lifestyle. She prides herself on her attention to detail, obsession with quality furnishings and love for local craftspeople.
She understands that to be truly successful at interior design you need to first establish a relationship with the client not the space. Katie believes every space should serve beauty and purpose, as well as bring a sense of peace and happiness to the home.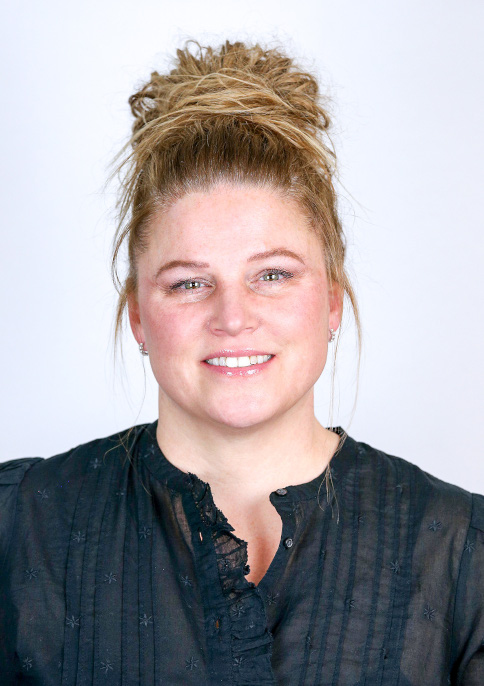 Interior Designer
Sherry Gibson
Sherry has made a mark as a distinguished designer in the Okanagan.
New builds, multi family, renovations, you name it. She loves to create a space that transforms the client's visions into their dream home by blending creativity and functionality. Not to mention, she is a Multiple Tommie award winner. She loves every aspect of design and has a keen eye for even the slightest details.
Most of all, Sherry is not afraid to step out side of the box and create something unique for each and every client.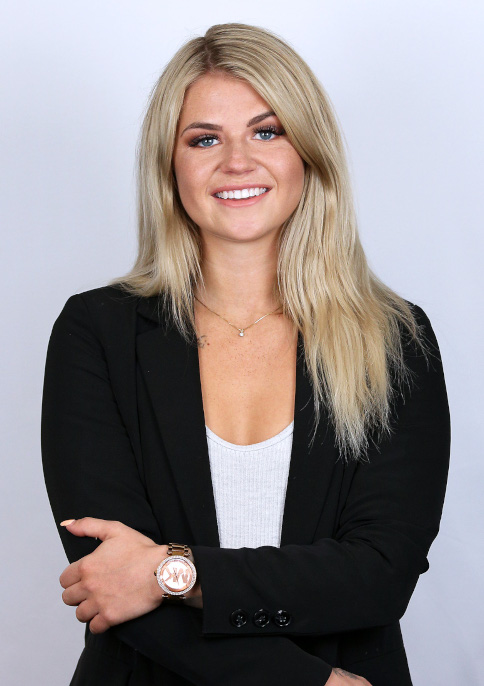 Interior Designer
Brooklyne Munkdal
Brooklyne was born and raised in a small town in central Alberta.
She moved to Lethbridge to complete her Interior Design program. She then moved to Kelowna BC, to complete her practicum here at Isabey Interiors. Her goal was always to move to the Okanagan to design residential homes. Upon completion of her practicum she was hired on as an interior designer with Isabey Interiors.
Brooklyne has always had a passion for design and creating welcoming spaces. She believes the most important thing for your health is surrounding yourself in a space that brings you joy. This is why she became an interior designer, to help create these spaces for her clients.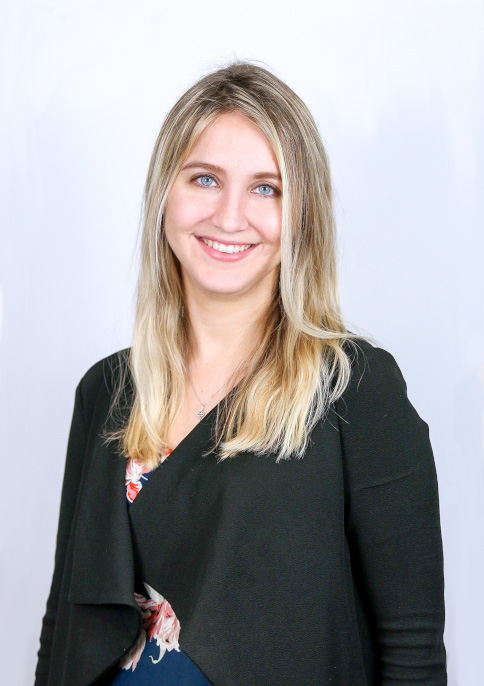 Interior Design Assistant
Avery Prokopetz
Born and raised in Kelowna, BC, Avery took interest in Interior Design at a young age.
Enrolling in the Centre for Arts and receiving her Advanced Diploma in Interior Design in 2018. After graduation, Avery found herself working in commercial office design. Knowing her passion was within residential design, Avery took a leap and applied at Isabey Interiors as a Design Assistant. Avery now works alongside 5 different designers on a variety of residential homes, creating beautiful renderings, look books, and specification documents.
Avery fell in love with the problem-solving process in interior design; creating something out of nothing. Avery finds joy and passion in creating unique and out-of-the-ordinary spaces for her clients.
Although she is quite drawn towards transitional design, she has an appreciation for the variety and essence of all design styles. Her passion is for residential interior design because she loves the idea of creating a house into a home, where her clients will raise families and make memories.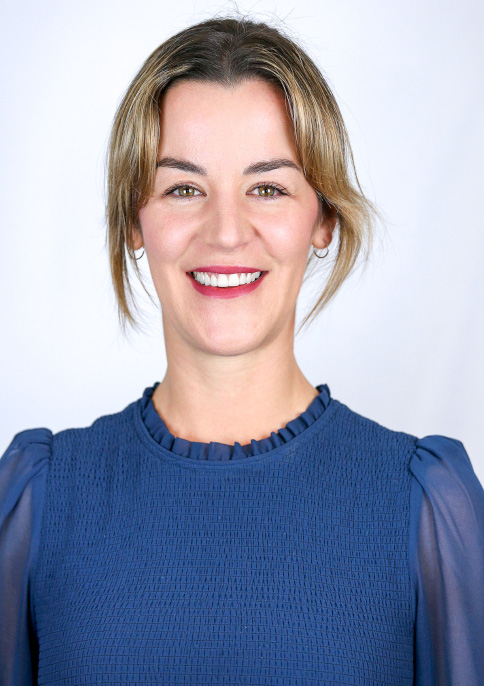 Interior Stylist
Julie Gette
Julie brings a practical eye for design and function.
As a flight attendant for over 10 years, Julie has travelled the world and observed many different styles. These international experiences have informed and inspired Julie's eye for detail so she, in turn, can help you find your own personal style.
Now a mother of two and living in the beautiful Okanagan, Julie is a part owner of a home finishing company. In working with clients, she knows that your home should be beautiful with practical use and tells the tale of who you are.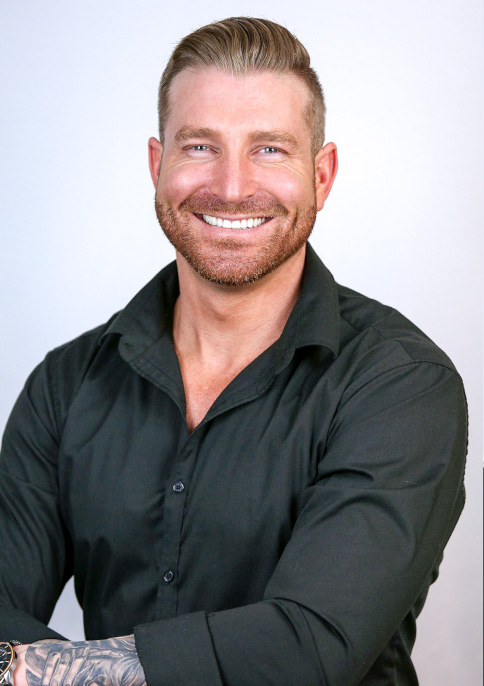 Project Manager
Travis Stacey
Travis is a structural designer with a keen eye and vision for great home design.
Travis was born here in the Okanagan but always had a spirit for adventure and travel which took him to many unique corners of the world. Travis spent a decade working in the oil and gas industry designing and building pipelines and managing large crews. During his off time when he was not exploring the world he started designing and building homes which became a passion he had to pursue!
A short 4 years ago, Travis made the best and most difficult career decision, leaving a very lucrative career in the oil and gas industry to pursue his dreams of building design. As Travis has travelled the world he has been inspired by unique structures – constantly pushing the envelope to create innovative and unique homes that he is proud to put the Travis signature on. As his design and development projects have continued to grow and expand, he could not be more thrilled to team up with Isabey Interiors. Travis is excited by the opportunity to work alongside a team of multi-talented individuals each with their own unique flare and talents creating amazing homes that will inspire!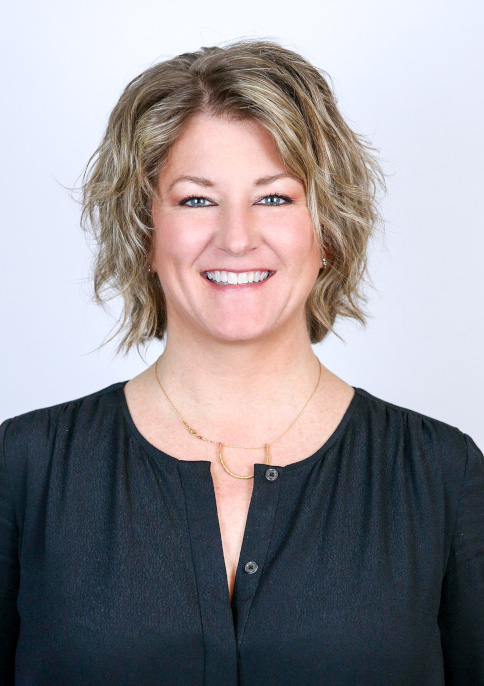 Project Manager
Michelle Watson
Born and raised in Regina, SK, Michelle has been inspired by the world of design and architecture since she was a child.
Her insatiable appetite for knowledge and learning has taken her on a diverse career path spanning multiple different industries and rolls throughout North America..
Michelle took her entrepreneurial spirit and passion for design to the world of home construction in 2016 where her roster of award winning residential construction projects includes over 120 doors located throughout the Okanagan. Quickly establishing her reputation for building quality and maintaining relationships with clients as well as suppliers, trades and investors.
An artist by nature, she fully invests herself in all her clients projects. No matter the aesthetic, her underlying goal is to build spaces that change lives, invite harmony, and inspire.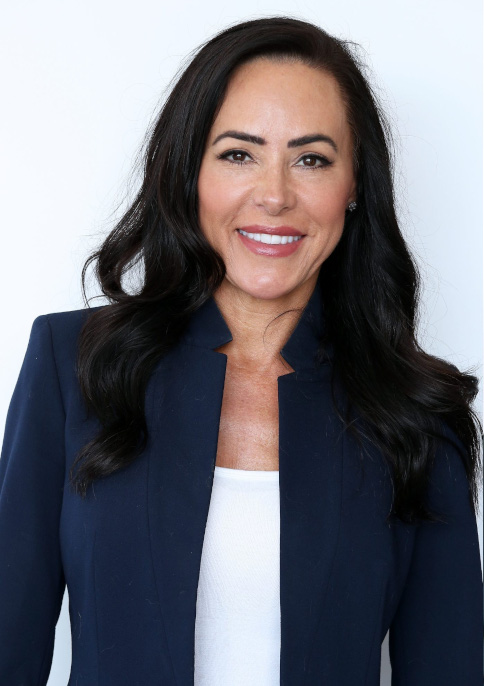 Project Coordinator
Tina Ward
Tina is embarking on a new career after 29 years as a dental hygienist.
Tina will be creating smiles in a new way by joining the Isabey Team in the capacity as Trisha's right hand and executive assistant. Tina will apply her eye for fashion, love of entertaining and her extreme attention to detail to the world of design!
Her natural attention to detail and ability to work well in a team environment comes not only from a career as a dental hygienist but for the last two years working with an award-winning builder supporting two project managers.
With a love to shop and travel, Tina has enjoyed the beaches of California, many parts of North America, and Europe where she embraces her heritage. Tina lives the Okanagan dream with her husband and two stepchildren which allows her to enjoy the great outdoors, sports and a love of entertaining family and friends in their home or on their boat!
Tina's role at Isabey Interiors and Furnish will be to keep the wheels rolling in the right direction and keep the multi-talented and diverse team on track and on time!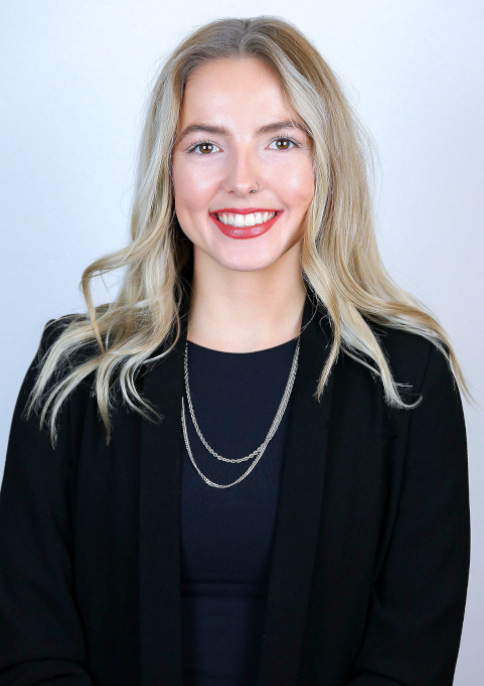 Marketing Director
Josee Edgecombe
Josee Edgecombe is an Okanagan College BBA graduate who specializes in marketing and shows a strong passion for the material she creates.
Originally from Calgary, Alberta, Josee was fortunate to call the Okanagan home from a young age. Throughout her journey of post-secondary school, Josee found a desire to immerse herself in the world of business and marketing as it gave her an opportunity to exhibit her boundless creativity. After various administrative and marketing roles in the trades/architectural industry, she was captivated by the world of interior design. Currently enrolled in the Interior Design program at BCIT. Once complete Josee's prominent determination and enthusiasm should set the stage for her as a distinctive designer.
Warehouse Coordinator
Mitch Dobni
Mitchell believes in doing the job once and doing it right.
This is why he takes such pride in all of the work he does. He takes the utmost care and attention to make sure every product is one that you will love and enjoy for years. As an unconventional thinker, he is always bringing new ideas to the table. The need to know the how and why of how things work, he is always learning new products, ideas, and techniques to get the job done.
In his previous years he owned a delivery service company. As a local delivery driver he understands the importance of communication and great customer service. He is always ready to lend a helping hand. Mitchell is also Certified in Nutritional Health and Body Movement.

The Intention of Design
Photos Courtesy of Poglia.