Interior Styles
Lake Country Luxury
This beautiful lakeview home was designed for our client who moved to the Okanagan in search of relaxation, outdoor activity, great wines and the opportunity to build their forever home. We wanted to deliver a home that captured its surroundings, especially the lakeview, in an inviting, welcoming and modern way.
Interior Styles
Orchards Show Home
The home was designed with the intention of modern farmhouse meeting old-world European charm. Every detail of the home was thoughtfully curated to reflect this perfect union of styles.
Interior Styles
Millennium Home
I'm a big believer in collaboration. This home was built by Millenium Homes and was designed by Travis Stacey, of Trabeca Development and Design. He was ready to have the space photographed and he asked us to stage it for him. We jumped in and brought decor, some furniture, area rugs and tabletop items. These photos tell it all – the finishing is a major step in how a project turns out.
Interior Styles
Bonjou Nursery
Designing a nursery is such a privilege. So much love, thought and preparation goes into one little space. Our job is to balance the design with safety and practicality. This room met all of our client's expectations. Definitely fit for a princess!
Interior Styles
Kuipers Court
We were happy to be a part of styling this beautiful Mission home with stunning lake views. We used the existing furniture and accessories to appoint each room. The clients had a beautiful inventory of art to display as well as several original pieces from their travels. Lastly, we addressed their sun-filled windows with window coverings from Hunter Douglas products.
Interior Styles
Barnaby Bench I
This "California Farmhouse" inspired home amalgamates new and sleek, with rustic charm. Textures, organic layers, and moody tones connect the interior to the exterior landscape. Styling pieces and furnishings create a harmonious blend to complete the space.
Interior Styles
The Madison
I had the pleasure of finishing this beautiful space for a wonderful couple with exquisite taste. We handled all of the drapery, blinds, furniture and accent pieces. Only the best came through their doors – a truly beautiful home.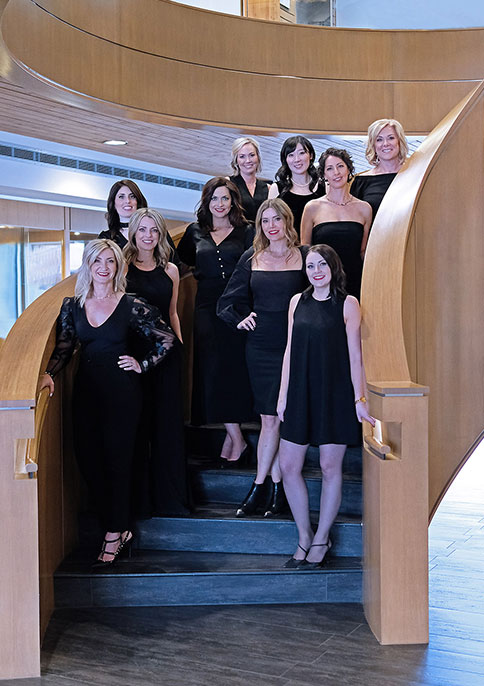 02.
2021 – Gold OHAE Award
Raquel Millikin, Designer
Excellence in Decorating & Styling
(New Home or Renovation)
Excellence in Any Room – New or Renovation
Excellence in Kitchen Design – New Home
Excellence in Any Room – New or Renovation
Excellence in Single Family Detached Home
Custom Home – Valued $900,000 – $1,299,999
Best Interior Custom Residence – New or Renovation

The Intention of Design
Photos Courtesy of Poglia.