When you think of planning the design for your house, it's easy to forget about the hallways. They are typically forgotten. I believe, however, that this part of your home is very important. It is what connects each room together. It must achieve a few things, including transitioning the décor, maintaining the feel of the home and, obviously, providing a clutter free passageway. So how do we address this unsung hero? Here are my top five tips.
Lighting
Forgo the typical potlights and use some interesting semi-flush light fixtures. I like to use light fixtures that have clear glass – it feels uncluttered and provides more light.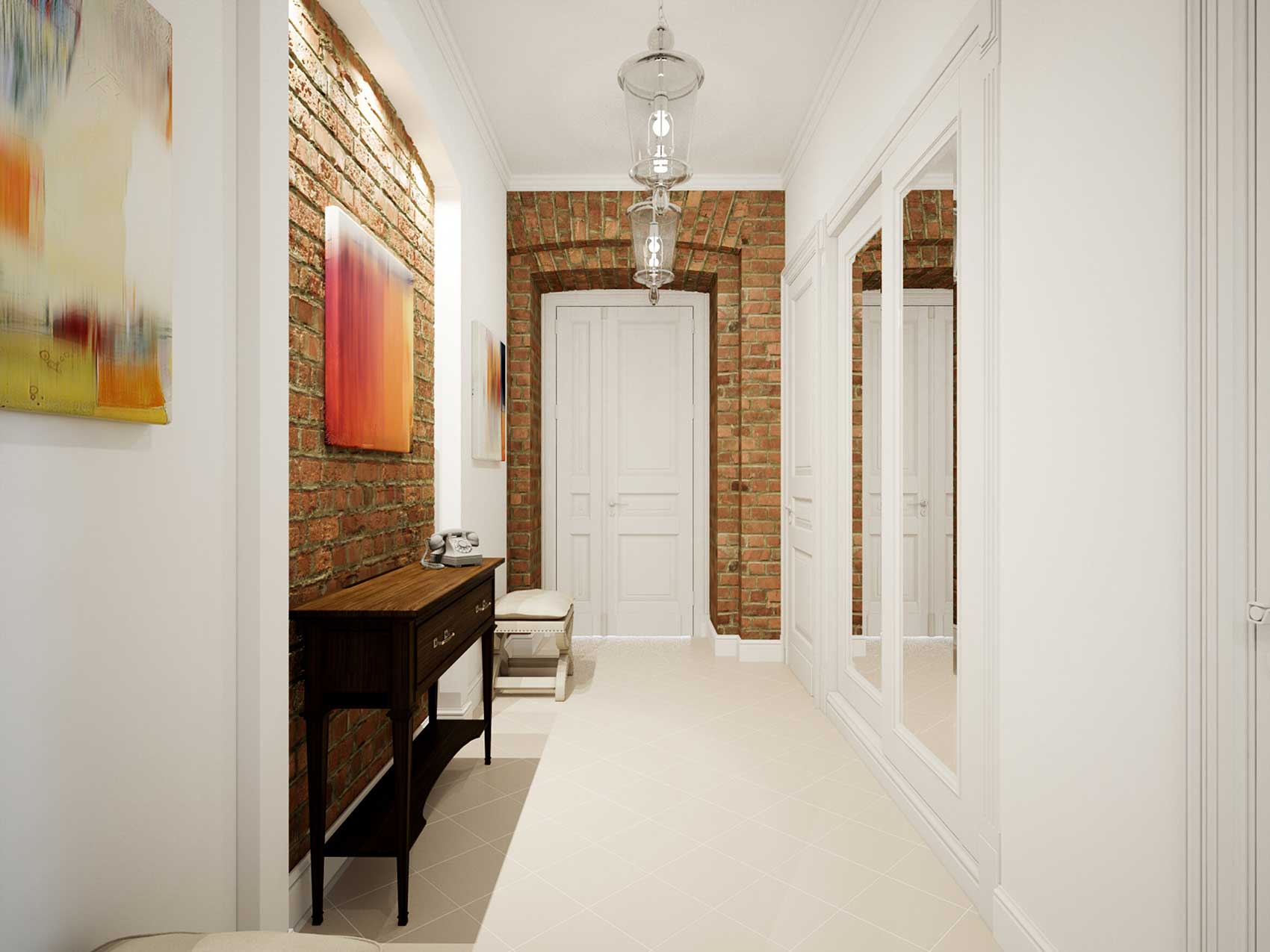 Art or Family Photos
In my hallway I chose to use family photos take. Over a number of years. All are the same size and framed with the same frame. They go from when my children were babies until the present day – and I've left room for more! You can do the same with a series of art – black and white photography or coloured prints – again, maintain some order! I think simple always looks best.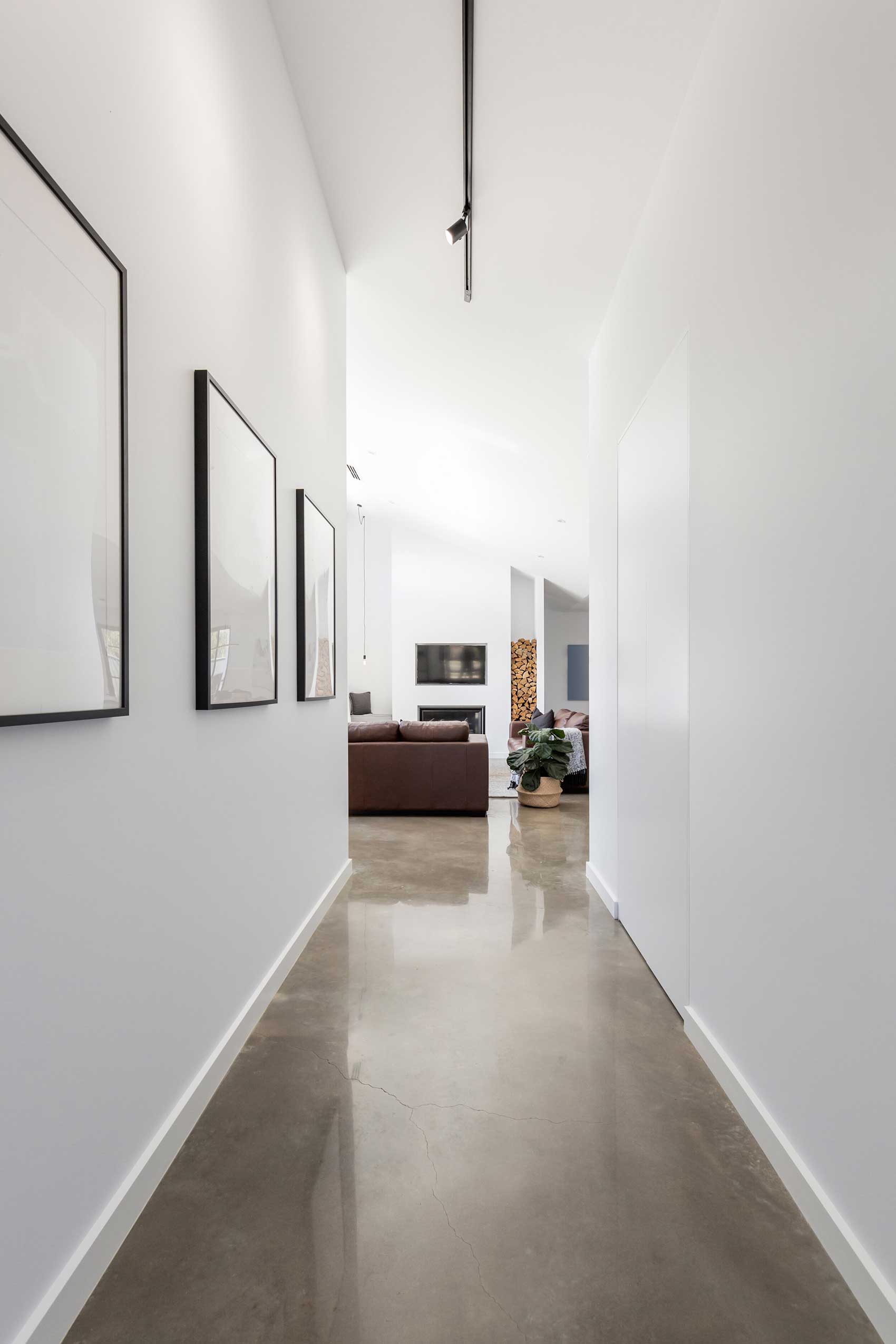 Walls
You can add wallpaper to the hallway. I'd stay away from busy prints – perhaps stick to quieter, more textural styles. You can also address the walls with shiplap or some other cladding. Again, keep it more muted – the hallway is not the star of the show in your home.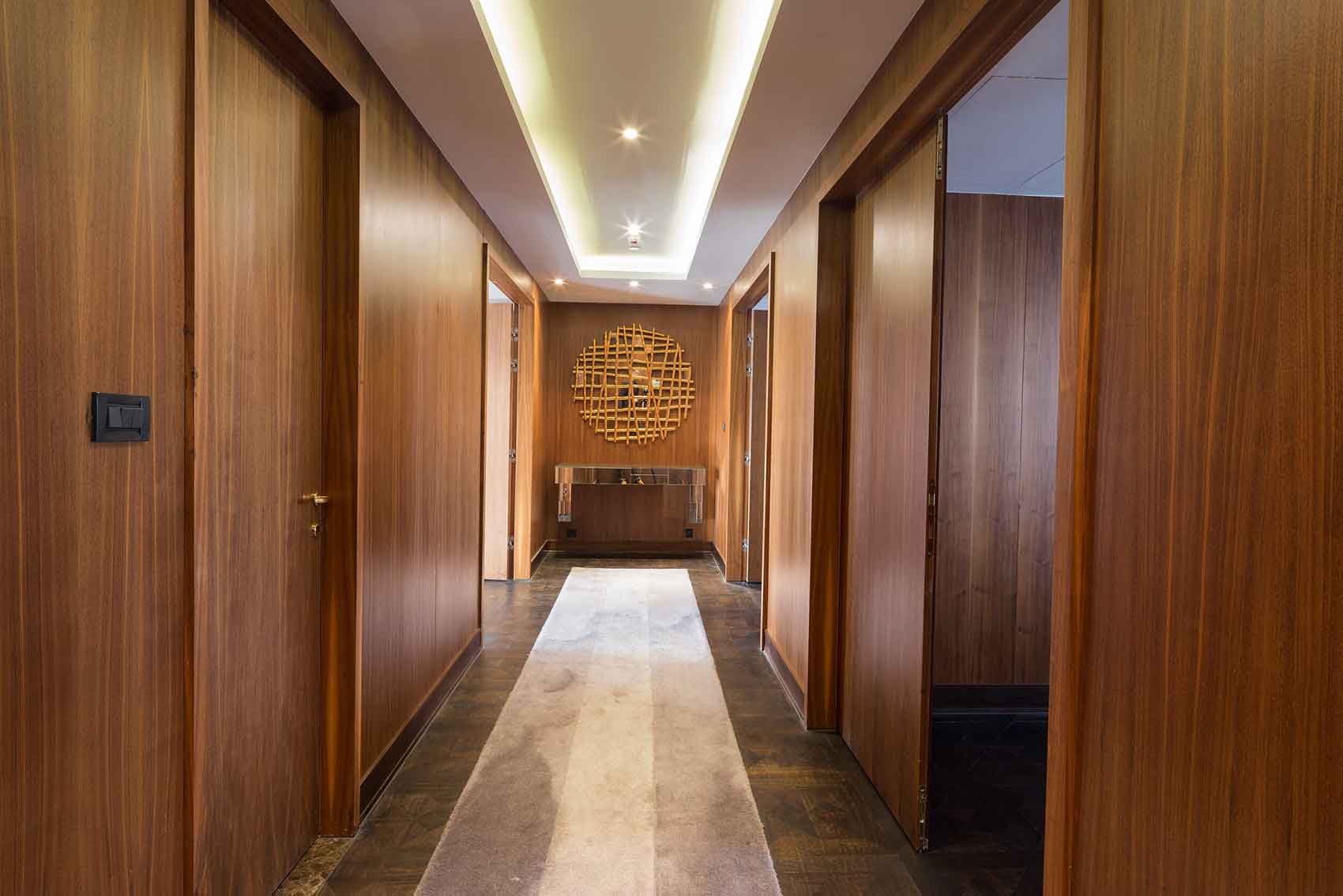 A Carpet Runner
This serves three purposes – it's much cozier for the toes in those cooler months. It provides a bit of sound proofing if you have hardwood floors as well. And lastly, it just looks nice. Choose a carpet that transitions well between your rooms. And always use an underlay to protect your floor and to prevent the carpet from shifting.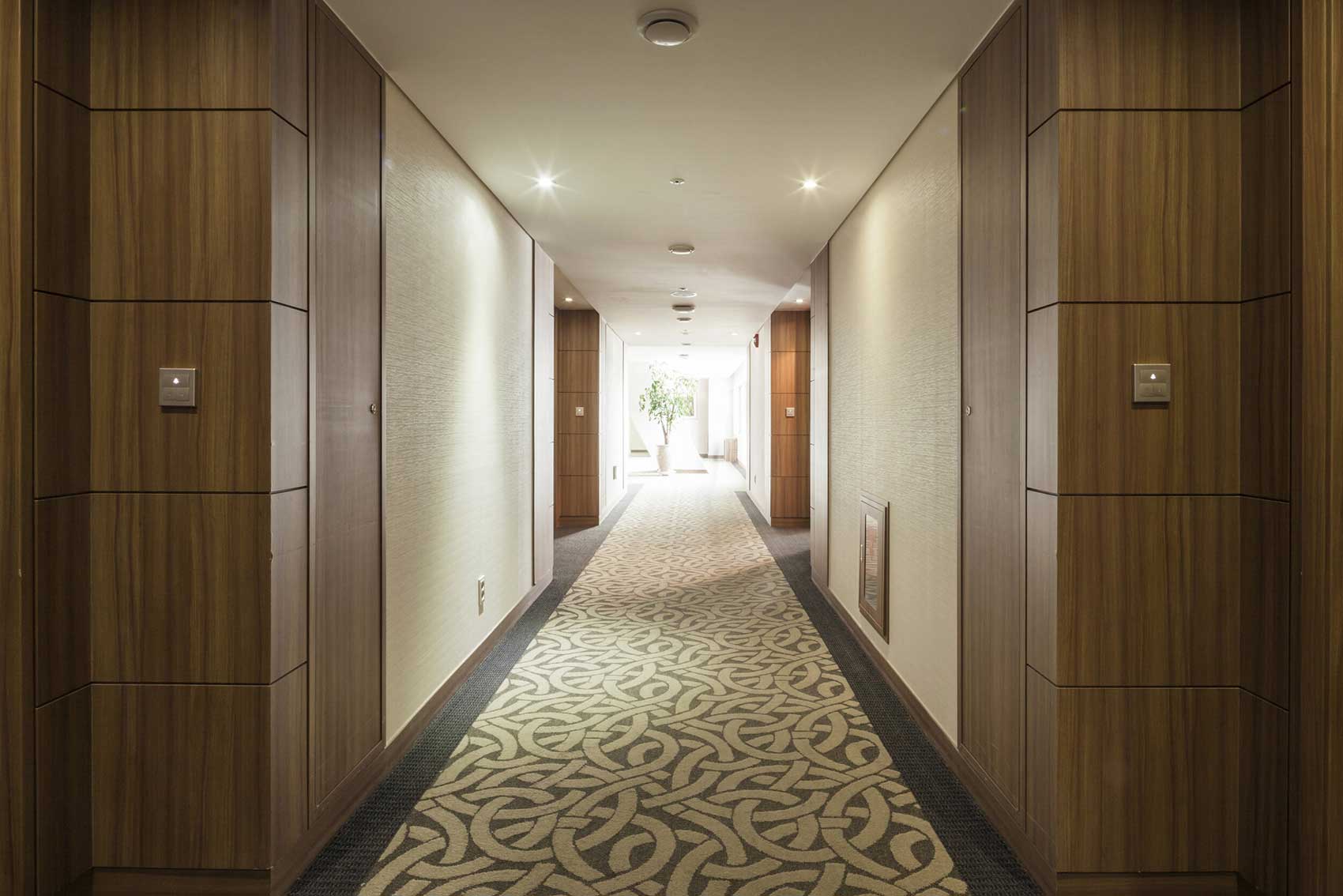 Architectural Treatments
Depending on the style of your home you can add crown mouldings, corbels or archways. I like adding wood to the ceiling as an interesting touch.