The first decision you make when entering a room is where to sit, and you'll notice there's usually one seat where you gravitate time and time again. A lot of it has to do with the seat itself. More than a rear-end resting place, great seating should never take a… back seat, so to speak.
Regardless of the singular details, the defining features of a great seat never change: function, quality and style. If you're wondering what goes into choosing the best seat in the house, pull up a chair (or perhaps a stool, ottoman or snag a spot on the sofa) and read on!
Function
When it comes to our furniture, function generally takes priority. That's not to say looks aren't important (take it from a designer, they definitely are!) but determining the functional needs for your seating first will help to guide those aesthetic decisions later, such as the size, style, silhouette and upholstery.
First, evaluate the space and your intentions for how it will function. Is the room casual, like a family room, or formal like a dining room or parlour? Will you be seated for short stints, like at the breakfast bar, or for extended periods, like when watching a movie? Will you be seated upright, like at a desk, or do you want to kick back and relax with your feet up? Do you have pets, kids or a rough-and-tumble lifestyle that would subject the seat to extra wear and tear? The style of your seating should be able to handle it.
Virtually every room I design has some sort of seating integrated into the design, and I source all sorts of different styles of seating, from chairs, loveseats, sofas and sectionals, to less conventional pieces such as stools, ottomans and benches.
Seating has an obvious purpose, but consider multi-functional furnishings to act as additional seating when the need arises. Cubes and ottomans are adaptable pieces; a great option for seating or as a casual tabletop surface. And if they have integrated storage inside, you've hit the jackpot!
TIP: Function and fashion are not always exclusive of one another. Thoughtfully designed seating manages to give practical features an aesthetic purpose as well, such as backs and armrests, natural versus synthetic upholstery, or the depth and angle of the seat.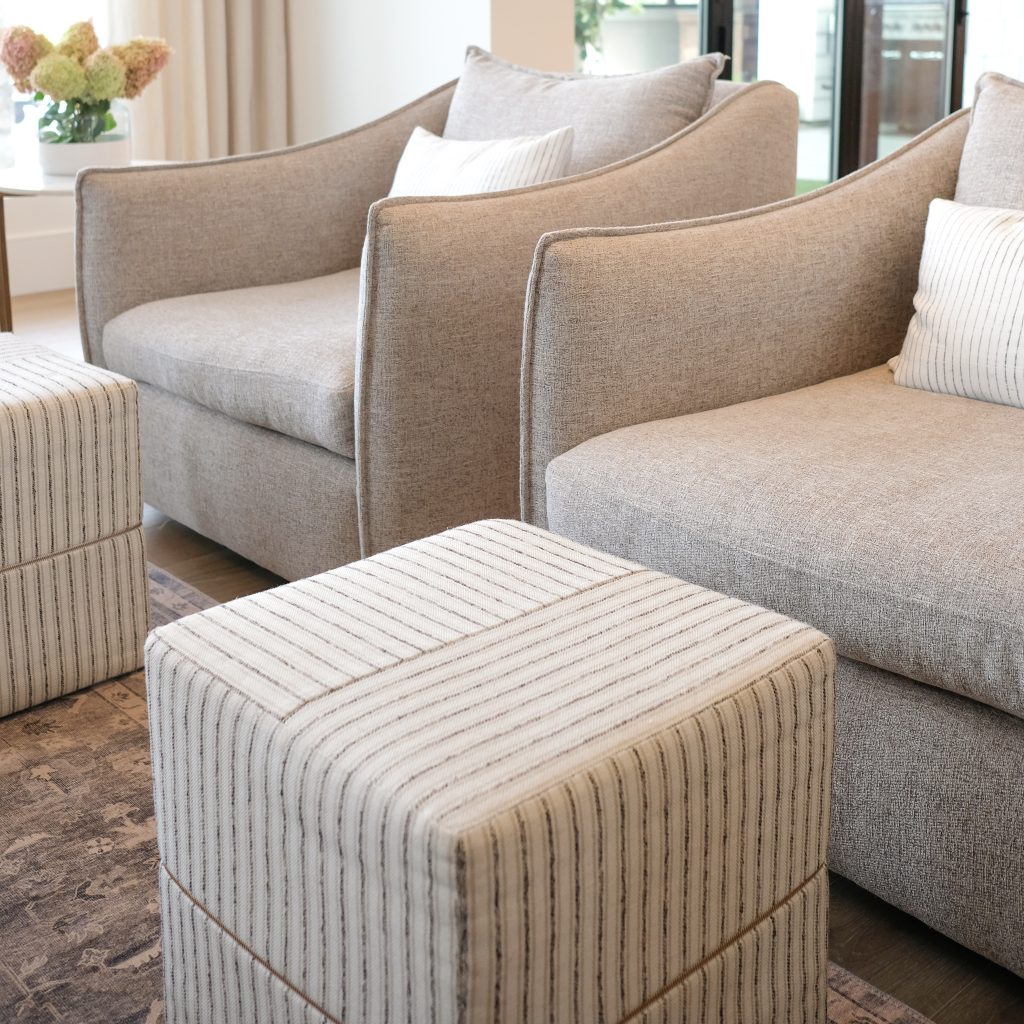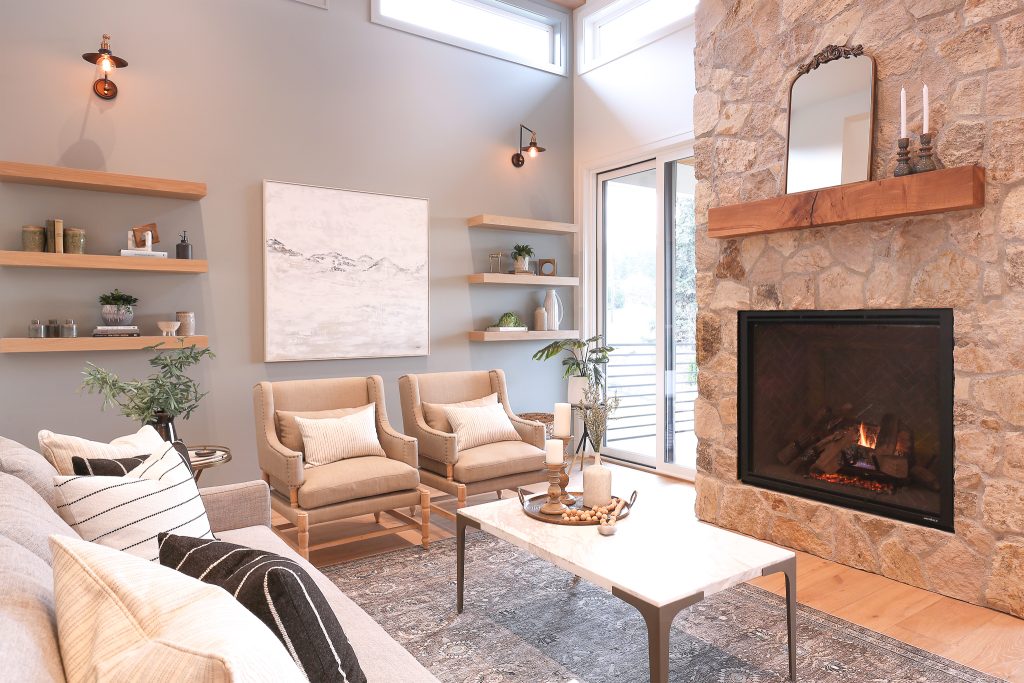 Style
Aside from its primary function, seating can also be an artistic feature and an articulation of personal style preferences. From this perspective, choose pieces that speak to you on a level beyond just use, and relate to your broader aesthetic intentions for the room. Shape and colour can be very impactful ways to reinforce your home's style direction. When choosing statement seating, consider the surrounding area and existing furnishings. Are they traditional, contemporary or somewhere in between?
Position also plays an important role in the aesthetic statement our furnishings make. When placing an accent chair, identify the focal points in the room and consider where it will have the greatest impact – next to the fireplace or a window, or complementing a piece of art.
Quality
Furniture comes in a range of price points that generally reflect construction quality and comfort. In this case, you usually get what you pay for. Look at the material, frame and joints; the support (does the seat have coil, webbing, foam or features?) and the upholstery. Higher quality generally means a higher price. It also means your seat will last longer.
A seat is never just a seat. A lot goes into choosing the right one. Thankfully, there are lots of fabulous, functional and fashionable options available on the market. The result is far more than a place to park it. Do your research, buy what you need and just as importantly, buy what you want. If you're not sure, consult a professional. Your home – and your posterior – will thank you!
Check out our collection of seating at IsabeyHome.com