Welcome to December!!
The holiday season is upon us. The stores are full of all things Christmas. It can be overwhelming, so I️ thought I'd let you in on a few of my favourite things in holiday decor.  
Lit Birch Trees.    
I️ am a sucker for the lit birch trees by Restoration Hardware. Other brands offer similar trees in different price ranges. These are a holiday staple for me. I️ use them inside and out. I️ think they look best when they are done in groupings. I️ like to nestle bunches of poinsettias at their base. It is such an elegant touch..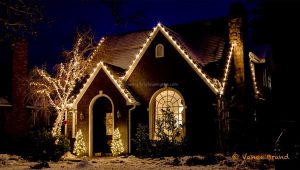 White Lights 
I️ like crisp and clean – white lights always work. The coloured ones just don't do it for me. I️ also like simple, regular lights – not dripping icicle lights. They look nice at night but not in the daytime. I️ also like to see the lights on the whole roofline. They have to be straight or they drive me crazy. Yes I️ know – my poor husband. We now hire someone to put them up. Saves on the holiday bickering.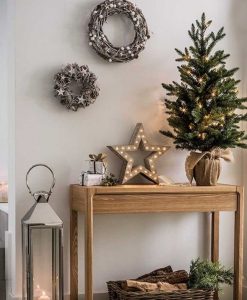 Natural Elements 
Even though my personal aesthetic lends to the modern side, I️ love to have some natural elements mixed in. Pine cones, cedar bows, and driftwood reindeer all make an appearance in my holiday displays. I️ think it brings a sense of balance to the traditional red and green Christmas decor.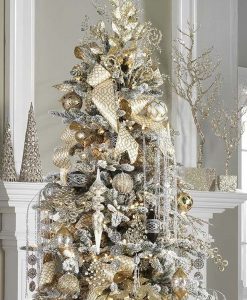 Metals 
Metals add that touch of glamour. I️ am partial to gold right now. I️ love the warmth of gold. I️ spent so many years avoiding it, so I️ feel like I️ can take my time enjoying it. I like to see it on my Christmas tree in specialty ornaments or even the garland. I also look for great stocking hooks and table centrepieces. Don't add too much or it can come off looking a bit Las Vegas.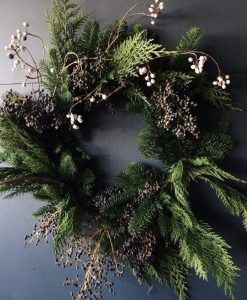 Natural Wreaths 
I️ know it's a splurge, but nothing takes the place of a natural wreath (this from a woman who uses an artificial tree – I️ hate the upkeep!). Your local nursery or florist would be your source for them. I️ like to see a little green when the snow is everywhere. It just feels festive.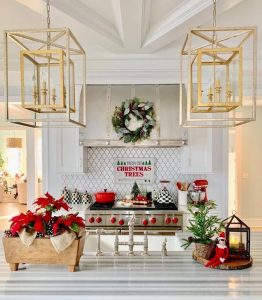 Poinsettias  
This truly is the only plant I️ can keep alive. And I️ love the brilliant red ones. I️ wish they could be popular all year long. I'm going to work on that! They are my go to for table centrepieces or shelving beside a fireplace. We spent Christmas in Florida one year and Disneyworld had these amazing poinsettia displays everywhere. I️ have not  figured out how to accomplish that in the cold Canadian winter. I'll work on that too!