Isabey Interiors is an award-winning design company based in Kelowna, BC specializing in both residential and commercial designs. That is what we do, but not who we are. We are a team of people who care about our projects. We approach each design with the same objective – to ensure our clients' needs are met, and to do what we can to make it an enjoyable process.
Creative Director

Reporting to the Creative Director the Marketing Coordinator is responsible for providing communications, social media, website support, and advertising services that promote Isabey Collective and the services it delivers.
This position is responsible for improving the effectiveness, reach, and appeal of Isabey Collective's online communications by working with internal clients, vendors, and strategists to meet strategic goals. This position works with all departments to ensure consistency of the corporate brand by developing digital and advertising content that promotes and supports Isabey Collective's activities, programs, services, and initiatives.
This position manages the day-to-day engagement on digital channels and is critical in supporting positive public relations and proactive reputation management for Isabey Collective.
A hybrid working model is in place for this position with a combination of in-office, on site and remote work with flexible working hours.
Location: Kelowna, BC
Salary Range: $50,000-$60,000
Supervisor: Creative Director
Travel Required: Yes
MAT Leave: up to an 18-month term
Project Photoshoots:
Coordinate and direct project photography with Isabey Collective company photographer
Coordinate photoshoots with design team
Photography:
Editing and sorting photograph
Selection and placement
Creating Collections for Public Relations:
Social Media:
Instagram: Isabey Interiors and Furnish by Isabey
TikTok: Isabey Collective Account (responsibility to grow following with video content)
Buyer

We are seeking a driven and detail-oriented buyer to be responsible for selecting and purchasing quality products for our business. Your responsibilities will include negotiating with suppliers, processing purchasing orders and supplier agreements, tracking orders, creating and maintaining inventory, quality assurance and liaising with our warehouse, project managers and retail staff. You will collaborate with staff across our organization to forecast the needs of our business and make inventory purchases based on demand and trends throughout the industry.
Research, select and purchase quality products and

materia

ls

Build relationships with suppliers and negotiate with them

for optimal pricing and terms

Update inventory and ensure that stock is kept at

appropriate level

Arrange for the transport of goods and track orders to

ensure timely delivery

Analyze market tre

nds and apply this knowledge to make

insightful buying decisions

Assess quality of inventory and stock received and escalate

any discrepancies to suppliers and management
High school diploma: BSc/BA in business administration or relevant

field will be considered a plus

Proven experience as a retail buyer or relevant role

Outstanding communication abilities – both written and verbal

Excellent organizational skills

Demonstrable aptitude in effective negotiating

Up to speed with purchasing best practices

Familiarity with market research, data analysis and forecasting

techniques

Excellent knowledge of MS Office; working knowledge of purchasing

software is an advantage

Valid BC Drivers Licence and ability to travel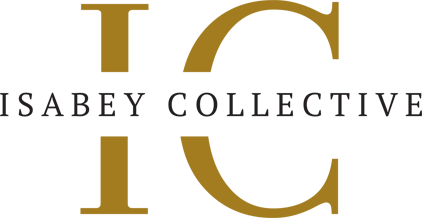 Accounting Clerk

We are looking for a motivated, intellectually curious individual to join our team as an accounting clerk. We are a growing company and in this role you will be supporting the CFO, controller and divisional leaders in corporate accounting/financing functions, cash flow management, payroll preparation and other full-cycle accounting duties as required.
We are looking for an excellent multitasker with exceptional communication and time management skills. The main responsibilities are to process and manage accounts receivable and accounts payable, as well as maintaining financial records. Tasks include but are not limited to data entry, processing and recording transactions, updating ledgers, assisting with audits or reviews, and preparing financial reports as required by the team.
Accounts Payable: Manage AP by entering and processing expense reports, vendor invoices, and initiating payments on RBC Express via ACH wire payments, credit cards or cheques, following up with vendors or designers to ensure invoices are received in a timely basis for processing, and create and discuss weekly AP Reports with owner for approvals in a timely manner.
Accounts Receivable: Manage AR by preparing invoices (weekly, bi-monthly, and monthly), reviewing cheque deposits, keeping up with collections, recording payments via ACH, EFT, wire transfer, or credit card, providing receipts to customers for payments received, and create and discuss weekly AR Reports with divisional leaders for timely collections.
Month-end: Assist with credit card and bank reconciliations, as well as processing, tracking and entering of all monthly re-occurring expenses and allocations between divisions is done in a timely manner.
Taxes & Reporting: Assist with submitting GST and PST filings and payments on a monthly basis, generate ad hoc reports for the team on an as-needed basis and have a good understanding of where information lives, and assist with the preparation of monthly financial statements and divisional dashboard reporting for CFO and divisional leaders.
Payroll assistant for monthly subcontractor pay: Maintain subcontractor information in Payworks, receive and reconcile invoices from subcontractors, and process monthly payments.
Banking and Cashflow: Assist with weekly cashflow tracker to ensure sufficient working capital throughout the month, and ensure credit card balances provide enough credit/room.
Experience with Quickbooks Online (those with a Quickbooks Online certification will be given preference)
Preference given to a candidate with RBC Express knowledge
Familiarity with bookkeeping and basic accounting procedures – preference will be given to those with more than 3-5 years of bookkeeping experience
General knowledge of tax regulations and payroll compliance
Competency in MS Office
Accuracy and attention to detail
Able to work independently
Time management and well organized
Ability to perform filing and record keeping tasks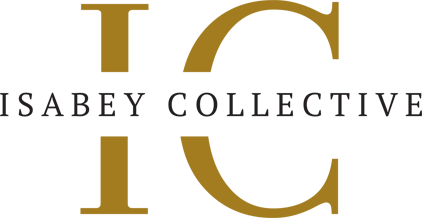 The Isabey Collective Culture…
fosters a collaborative and supportive environment. Our team members work together towards a common goal and achieving a world-class experience for clients and business partners alike. Our projects are greatly diverse, which offers our team the opportunity to challenge, learn and grow both professionally and personally.
We firmly believe that when you succeed, we succeed, which is why we are steadfast in our support for your continued development and growth. We recognize and support a healthy work/life balance so our people can show up as the best version of themselves. We are proud of the incredibly talented individuals on our team and look forward to achieving excellence together.
Isabey Collective provides a competitive compensation and a comprehensive benefit package awaiting the right candidate.
You may submit your resume via this form, in-person at 464 Adams Road Kelowna, BC, or email us directly at hr@isabeyinteriors.com.

We thank all applicants for their interest, however, only those selected for an interview will be contacted.

The Intention of Design
Photos Courtesy of Poglia.